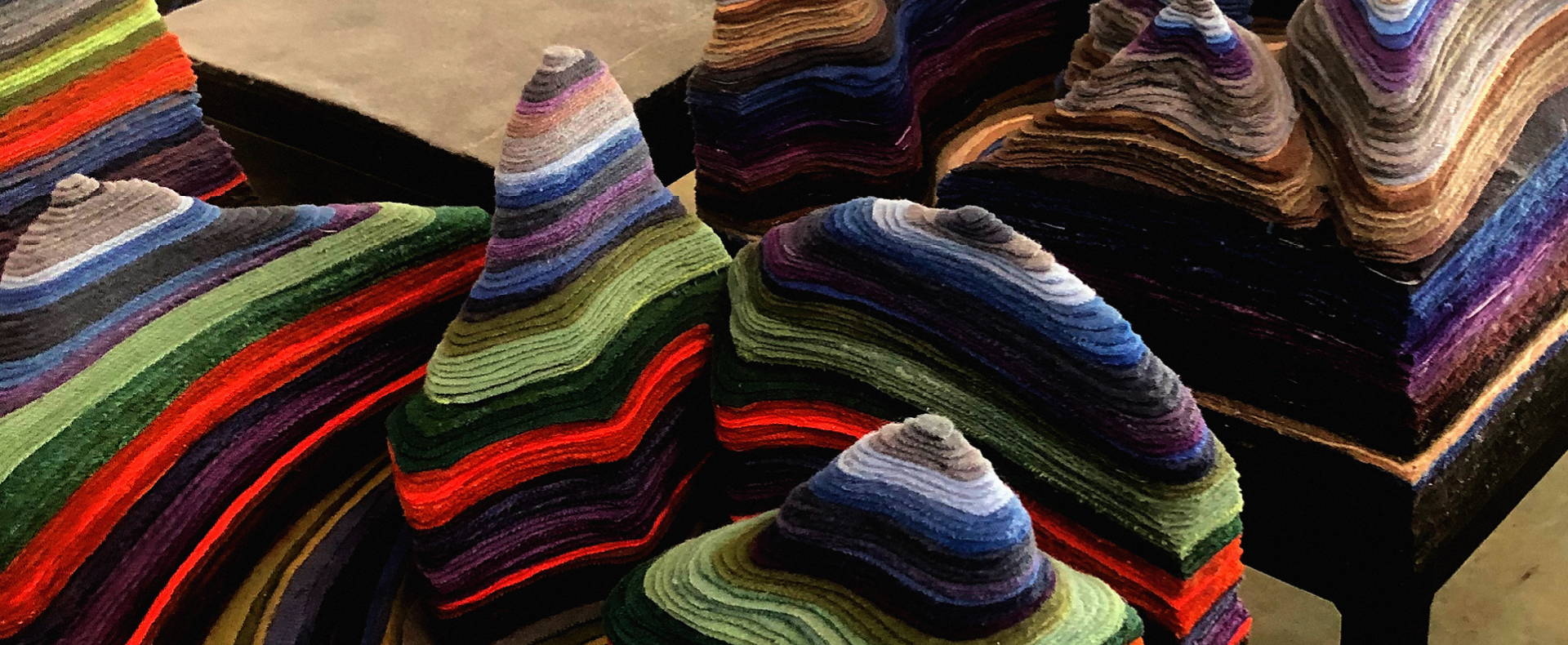 Photo
/ Anne Graham, The Gardens of Stone (2020) wool, steel, wood, dye 61 x 131 x 61cm each (6 pieces). Courtesy the artist.
MAPBM: Fabrik
Until 28 February 2021
Featuring artists Vivienne Dadour, Anne Graham, Beata Geyer, Ian Milliss and Ebony Secombe and Fiona Davies (curator).
Modern Art Projects Blue Mountains (MAPBM) is a contemporary art association that aims to support, advocate and develop exhibitions in Western Sydney and further afield. Five artists from this collective will create new works spanning photography, soft sculpture, prints and installation that respond to the themes and ideas associated with the production and circulation of textiles in the 21st Century.
The exhibition, Fabrik, which will be presented in Lewers House, will explore the idea of the material object, as well as the processes of making and unmaking of textiles, clothing and papers. These objects often exhibit a seductive beauty and are major components of the contemporary cycle of production and consumption. The exhibition also includes the questioning of the environmental and social impacts of production and their retailing. These impacts include the human rights and social justice of instances of the use of child labour, inadequate wages, labour movements and poor and unsafe working conditions. The artists involved in the project are Vivienne Dadour, Anne Graham, Beata Geyer, Ian Milliss and Ebony Secombe and Fiona Davies (curator).
A COVID-19 Safety Message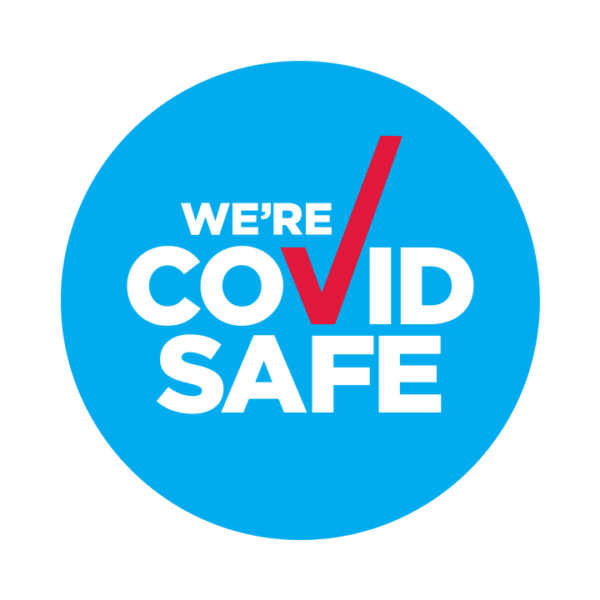 Penrith Regional Gallery, Home of The Lewers Bequest is a registered COVID Safe venue and we are now operating under strict new guidelines. Your health and safety is our priority.
Please click here to view our full COVID Safe plan and our Terms & Conditions that are now in place.
It is the responsibility of every individual to help stop the spread of COVID-19. If you have experienced cold or flu-like symptoms in the last 14 days, have a temperature and/ or been in contact with a confirmed case of COVID-19, it is our right to refuse you entry into our venue. The health and safety of our patrons and staff is extremely important to us. Please contact us before your event if any of the above applies to you.
Penrith Performing & Visual Arts recommends that all patrons download the COVIDSafe app on the Apple App Store or Google Play.
We continue to closely monitor and adhere to the regulations and advice provided by the Australian Government Department of Health and in accordance with NSW Government guidelines. PP&VA's COVID Safe plans will continue to evolve as the health advice changes.
If you're having problems finding the information you need, please email us or give us a call on 02 4735 1100.