Welcome to Penrith Regional Gallery, Home of The Lewers Bequest. We are the only visual arts organisation in Penrith, exhibiting, hosting and collecting modern and contemporary art. Each year we present four seasonal suites of exhibitions across our Main Gallery, as well as our historic buildings including Ancher House, Lewers House and our Loungeroom Gallery, which is dedicated to artists and projects from our local community.
Our program brings forward contemporary Australian artists, to engage audiences and provoke conversations. These exhibitions are a springboard for our Learning and Engagement programs which find bold and exciting ways to connect with everyone from babies and their families, through to senior members in our community.
We have a collection of over 2000 objects, spanning the social history of our site, key examples of Australian Modernism, and dynamic contemporary works that tell the diverse and varied stories of Western Sydney. Our belief is that the collection belongs to the people of Western Sydney, and we are driven to find new ways of sharing these works with our audiences.
In everything that we do, we aspired to be locally valued, and nationally valuable.
---
---
We are pleased to announce the launch of our online collection in partnership with Google Arts & Culture.
Building on the legacy of the artist and collection donor Margo Lewers, and her desire to encourage and support Greater Western Sydney artists, the Gallery is thrilled to share over 380 artworks from the collection illustrating the site's social history, key examples of Australian Modernism, and dynamic contemporary works that tell the diverse and varied stories of the region. People around the world can now view these artworks online.
The collection profiles artworks by significant female artists such as Currawongs and Six Day War by Margel Hinder. Hinder was instrumental in the development of Modernism in Australia and is considered one of the most important modernist sculptors of the 20th Century. Alongside her work, you can explore Contemporary artworks by Patricia Piccinini, and Tracey Moffatt.
A new virtual exhibition from the Gallery, Linda Brescia: Skirts, showcasing a series of portraits of women from the Western Sydney suburb of Kingswood is also available to view. The work examines concepts of women's visibility, safety and identity – issues that will resonate with local, national and international communities. Further specially curated virtual exhibitions have been developed for users to discover the story of the Gallery's energetic artistic program over the last 20 years, exploring bodies of work developed within the Western Sydney community by local artists.
The Gallery's online collection also highlights important examples of Australian Modernism like Ralph Balson's The Construction…Transparent Planes, alongside Contemporary Australian artworks by Blak Douglas, Brook Andrew, and many others.
View Linda Brescia: Skirts virtual exhibition below or visit our Google Arts & Culture Page to explore more!
---
Main Gallery
18 Mar - 14 May 2023
Free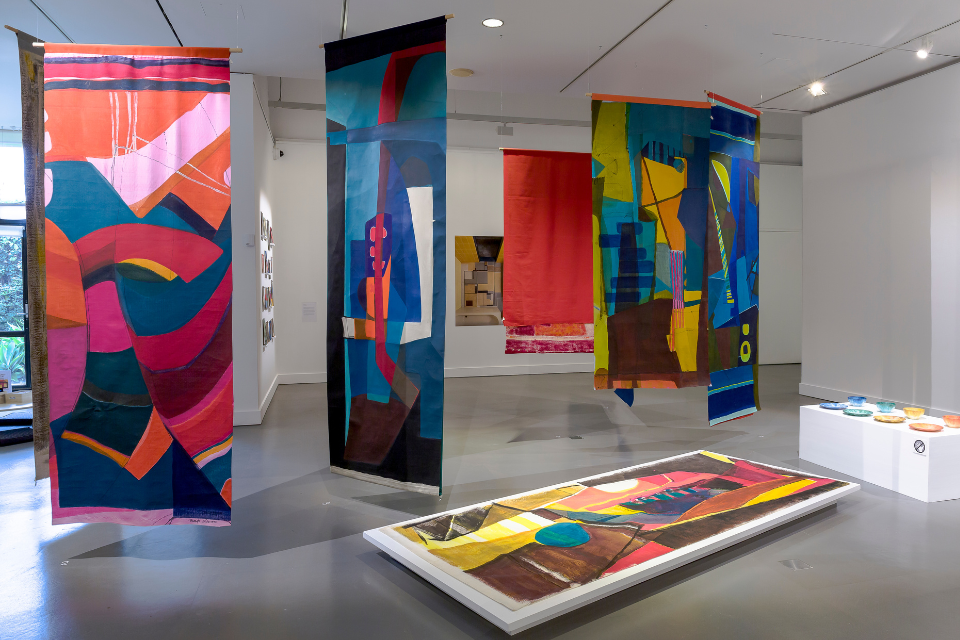 ---