DIGITAL LEARNING
While we're getting used to this new world of safe physical distancing, the Gallery is working on ways to support your creative learning online. Over the coming weeks and months we will be building up a series of resources for people at all ages and stages of learning.
To get started, here are a few downloadable activities we've created for you:
How To: Annotated drawings
(suitable for all ages)
Annotated drawings traditionally combine text and sketches to illustrate ideas of a scientific nature. However, artists have been writing notes and remarks on and around their drawings for centuries. This can be seen in the art diaries and journals of artists all across the globe.
Blindfold Activity
(suitable for all ages)
This is a great activity to do with someone in your household to really make you think about what you're seeing in a piece of art, and how you share what's in your mind's eye.
Roll A Landscape
(suitable for all ages)
Australian artist Warwick Fuller carefully studies the landscape before creating his beautiful artworks. You can do this too! Play a fun game and discover your landscape!
Art Adventure: Looking for lines in your neighbourhood
(suitable for all ages)
Go on an adventure around your neighbourhood, your house or even in your own backyard! Take inspiration from lines that you notice around you and develop your ability to see as an artist and extend your visual vocabulary too. Experiment with photography and drawings in your sketch book!
---
CREATIVE PROJECTS AT HOME WITH CHILDREN
Embark on Penrith Regional Gallery's monthly creative projects at home! Starting this month, we have prepared a downloadable guide with a focus on design elements that can help facilitate your home-based visual arts learning journey. Our first project is all about colour and designed for primary school aged kids with help from adults, or independent high school kids too!
This is a great way to frame the process and it also sets up good design thinking practices that will be useful across different areas. Our projects aim to stimulate curiosity and develop vocabulary and art making skills. Plus, the resources and materials required for these projects are items that are easy to get your hands on, or you might already have them at home!
Design Elements
---
MOTHER'S DAY AT HOME WITH PENRITH REGIONAL GALLERY
Make a lovely gift for your Mum this Mother's Day inspired by our Heritage Garden
Follow the step-by-step guide via the video below!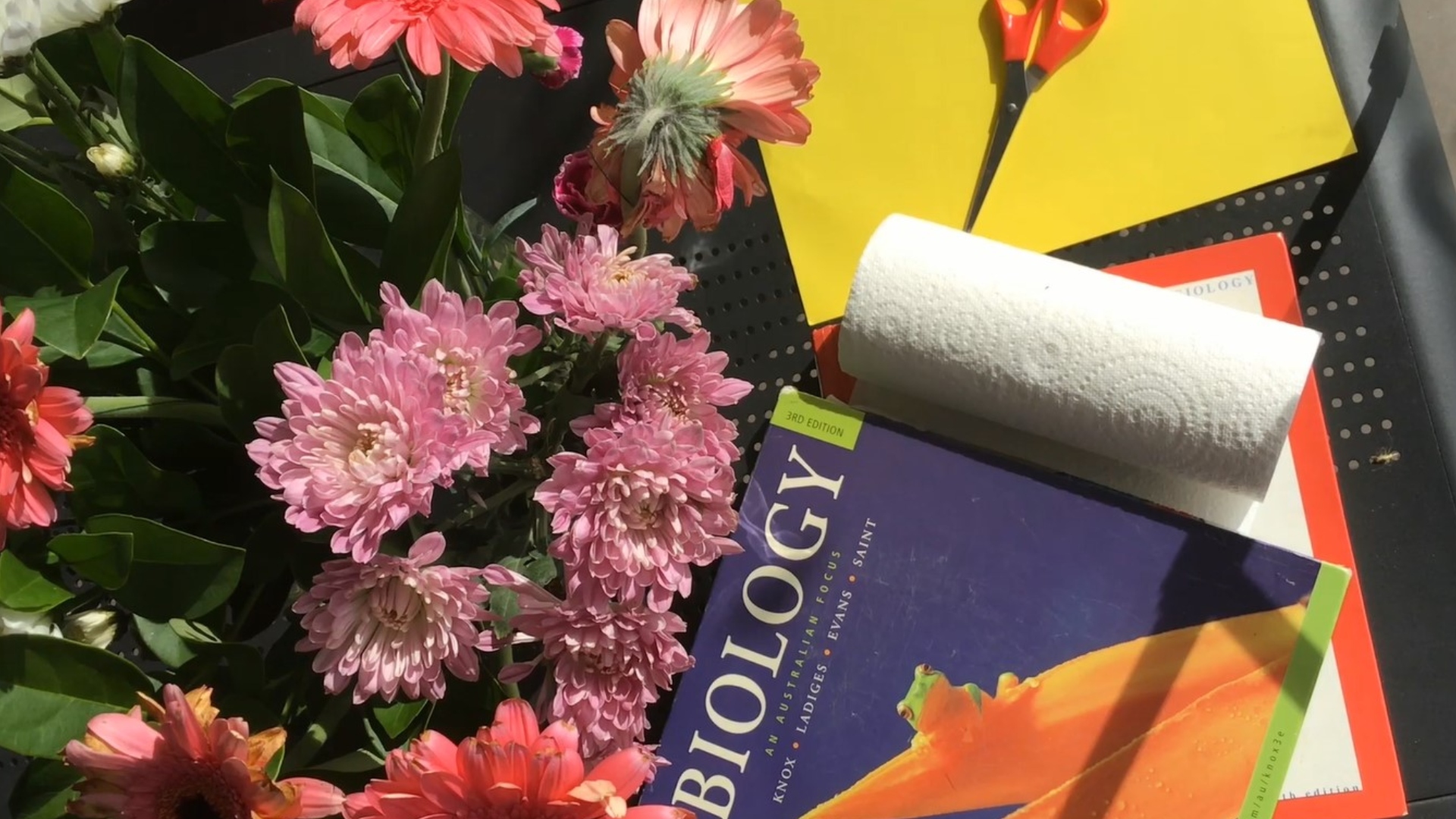 Play
EASTER AT HOME WITH PENRITH REGIONAL GALLERY
How to build a bunny using clay
Follow the step-by-step guide via the video below!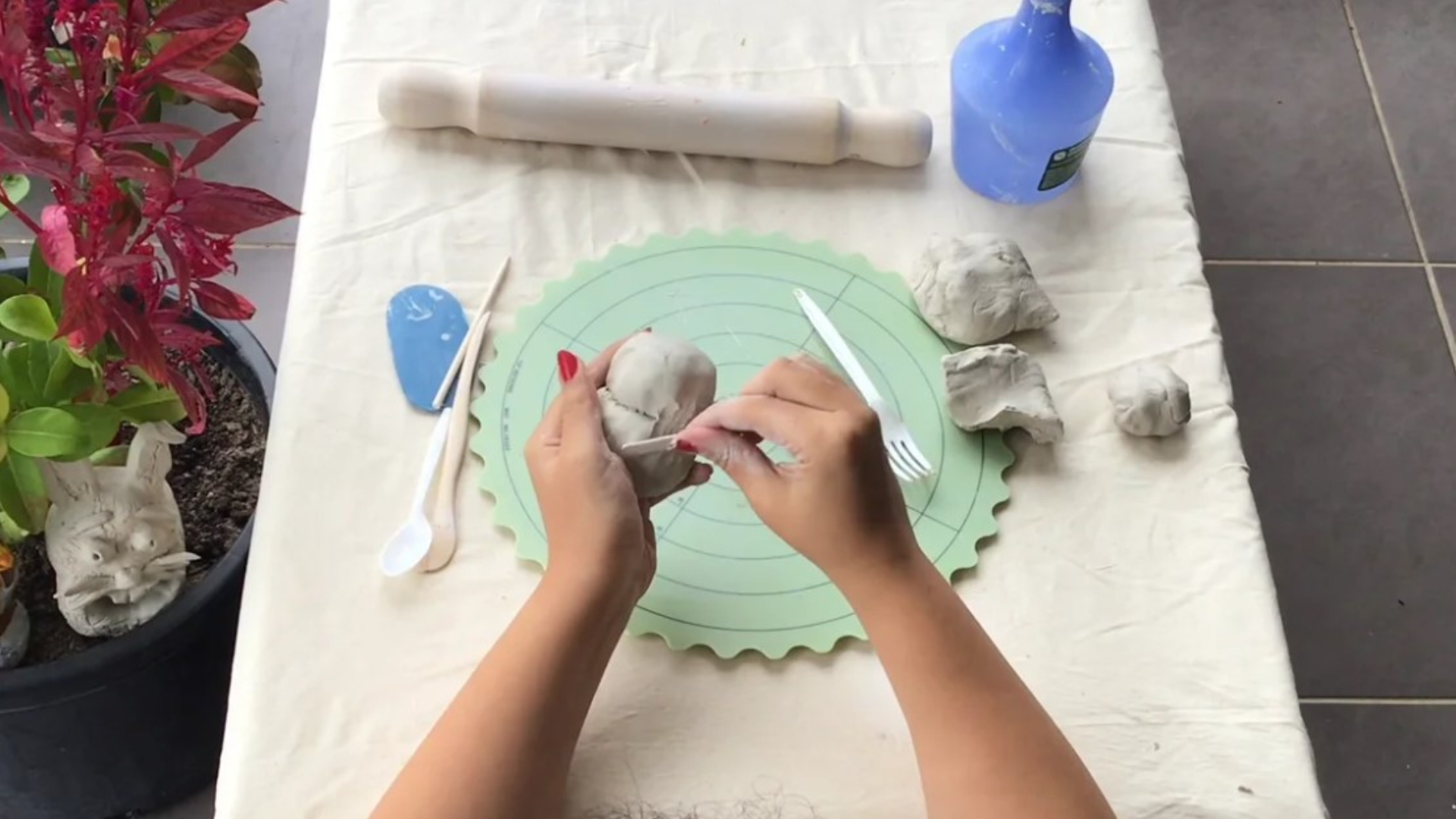 Play
How to paint a bunny
Follow the step-by-step guide via the video below!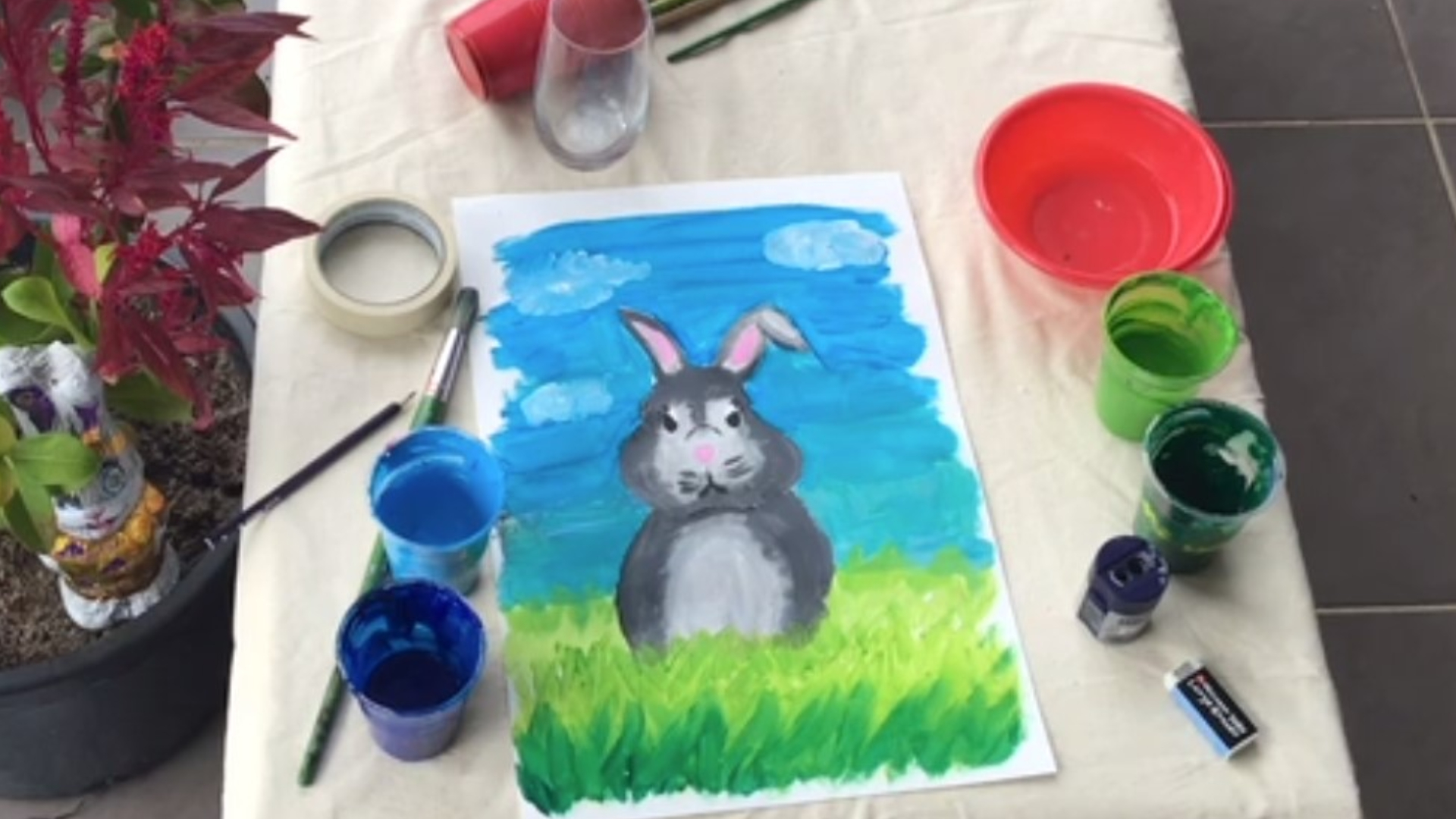 Play
---
Our learning programs offer a range of educational and recreational activities onsite at the Gallery – a unique example of an artist's home with in situ artworks, colonial, modernist and contemporary architecture and an artist-designed heritage garden.
There are programs to suit everyone:
• infants and primary school students and teachers
• high school students and teachers
• tertiary students and teachers
• members of the general public of all ages, backgrounds and abilities
The Gallery also delivers professional development opportunities through its teacher development programs and volunteer programs.
Before signing up for our workshops at the Gallery, please read our Terms and Conditions here:
Please download our Terms and Conditions for workshops here
Information for teachers:
---
Art Workshop Gift Voucher & Certificate
Gift a creative experience! Thinking of a different and meaningful gift for the young ones? Why not purchase an art workshop gift voucher from us! Give an experience that goes beyond the excitement of unwrapping a present.
Gift Vouchers can be used for all art workshops for kids held at the Gallery.
Vouchers can be purchased and redeemed online, on the phone or at the Gallery's reception.
Choose from the following options below. Once you make your purchase, an email with your voucher or certificate will be sent to you:
Workshop Voucher: Select from either a standard art workshop for kids at $30 or a standard family workshop at $12.
Gift Certificate: Simply indicate the amount you wish to spend as part of your gift. This Gift Certificate is applicable for art workshops for kids held at the Gallery only.
Sign up to our newsletter
We'd love to share our news with you!