Contribute to a creative future for Penrith
DONATE TO PENRITH PERFORMING & VISUAL ARTS TODAY
The Joan | Penrith Regional Gallery, Home of The Lewers Bequest | Penrith Conservatorium of Music, Q Theatre
CLICK HERE TO DONATE NOW
They say giving is more rewarding than receiving.
A gift does not have to be large to have a large impact.
At the heart of Penrith Regional Gallery is our desire to continue to present a program of artistic excellence and create an accessible environment for everyone.  The Gallery is a not-for-profit local community asset. Most of what we offer is free of charge, and we receive modest funding support. Our income can't cover the true cost of putting on our exhibitions and running all our programs. With a little bit of help from you we can do so much more as we work to keep our programs accessible to all.
Penrith Regional Gallery is part of Penrith Performing & Visual Arts, a not for profit organisation. The generosity of individuals plays a vital role in our ability to achieve our goals. The support we receive underpins our exhibition and learning programs providing support for our community and Australian art.
Your generosity will help support a dynamic arts and cultural landscape for Penrith. We appreciate your support.
The Penrith Performing & Visual Arts Ltd Fund is a tax deductible fund listed on the Register of Cultural Organisations under Subdivision 30-B of the Income Tax Assessment Act 1997.
All donations of $2 or more are tax deductible.
All donations of $200 and more are acknowledged on our website, foyer screens and in our annual season brochure.
A DGR Receipt will be emailed to you by our Gallery team after your donation has been received and processed.
If you would like more information about making a donation, sponsorship or bequest please email Lisa Finn Powell, Relationships Manager: lisa.finnpowell@penrith.city
The Gallery and its collection began as a bequest in 1978; and continues to build with gifts, donations and bequests of works of art on a regular basis.
The generosity of donors is a crucial factor in the Gallery's continual development of the permanent collection as a dynamic resource to bring quality contemporary works by renowned artists to our audience. These works (above) from the Paris Opera Project series by Bill Henson were donated through the Australian Government's Cultural Gifts Program by the Hawker Family Trust in 2016.
If you would like more information about making a donation, sponsorship or bequest please email Malvina Tan, Marketing Director: malvina.tan@penrith.city
Are you keen to be a volunteer? Volunteering is a great way to gain experience in our exhibitions and programs, all while meeting new people and supporting the Gallery.
There are a number of opportunities to volunteer, including invigilating the gallery spaces, assisting our educators in workshops and helping out at events that the Gallery operates, such as Twilight at Lewers.
To apply, click on the button below to download the Volunteer Application Form and email your completed application to gallery@penrith.city
CLICK HERE TO DOWNLOAD THE VOLUNTEER APPLICATION FORM
---
Our supporters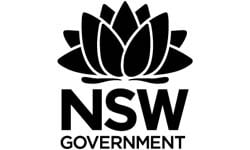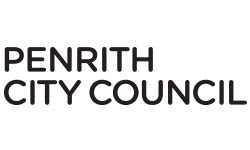 Penrith Regional Gallery, Home of The Lewers Bequest, is assisted by the NSW Government through Create NSW and is proudly supported by Penrith City Council.
---