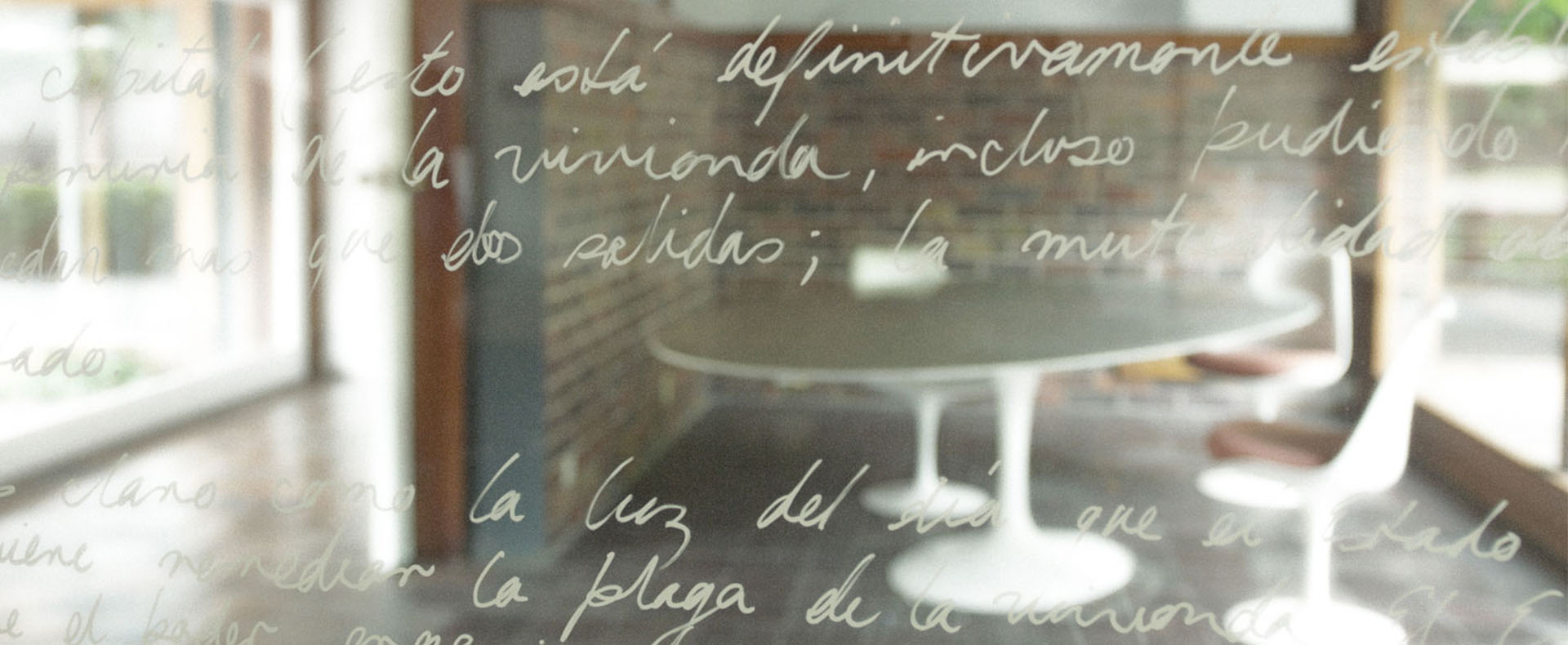 Photo
/ Narelle Jubelin and Helen Grace, sound by Sherre DeLys, The Housing Question, 2019, UHD video still. Courtesy of the artists.
Artists Panel: Helen Grace, Narelle Jubelin & Sherre DeLys
The Housing Question
2pm – 3pm Julie Ewington talks with Helen Grace and Narelle Jubelin about their collaboration for The Housing Question
Hear artists Helen Grace and Narelle Jubelin in dialogue about their long collaboration in making the video The Housing Question, the centrepiece of the current exhibition. Helen's artistic practice is primarily as a photographer and filmmaker, while Narelle makes petit point renderings of photographic and other images, often installed in sequences with objects, and always with reference to specific contexts.  How did the artists negotiate their collaboration from the starting points of these different practices?
Session moderated by curator Julie Ewington.
3:30pm – 4:15pm Julie Ewington discusses the sound component of The Housing Question, and Jarman's Garden, with artist Sherre DeLys
The sound created for the The Housing Question by radio and sound artist Sherre DeLys was crucial to the video. Hear Sherre speak about how she sets about creating sound in dialogue with images; about the two ABC radio documentaries that inspired some of the sound for the video; and about her radio piece Jarman's Garden, also included in the exhibition.
FREE, please RSVP at gallery@penrith.city or call 4735 1100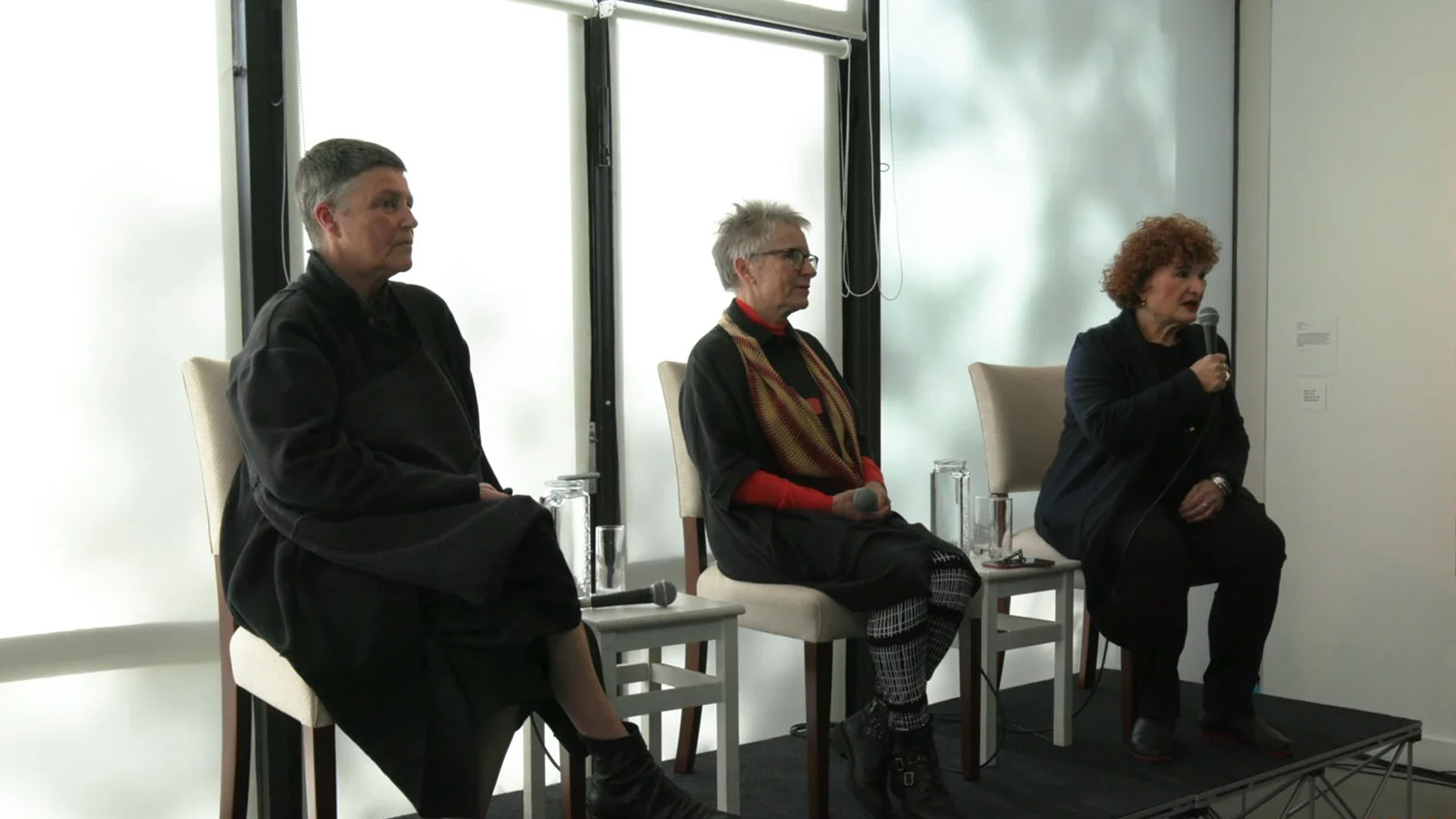 Play
---
Want to learn more?
Visit our Resources page!
Click here