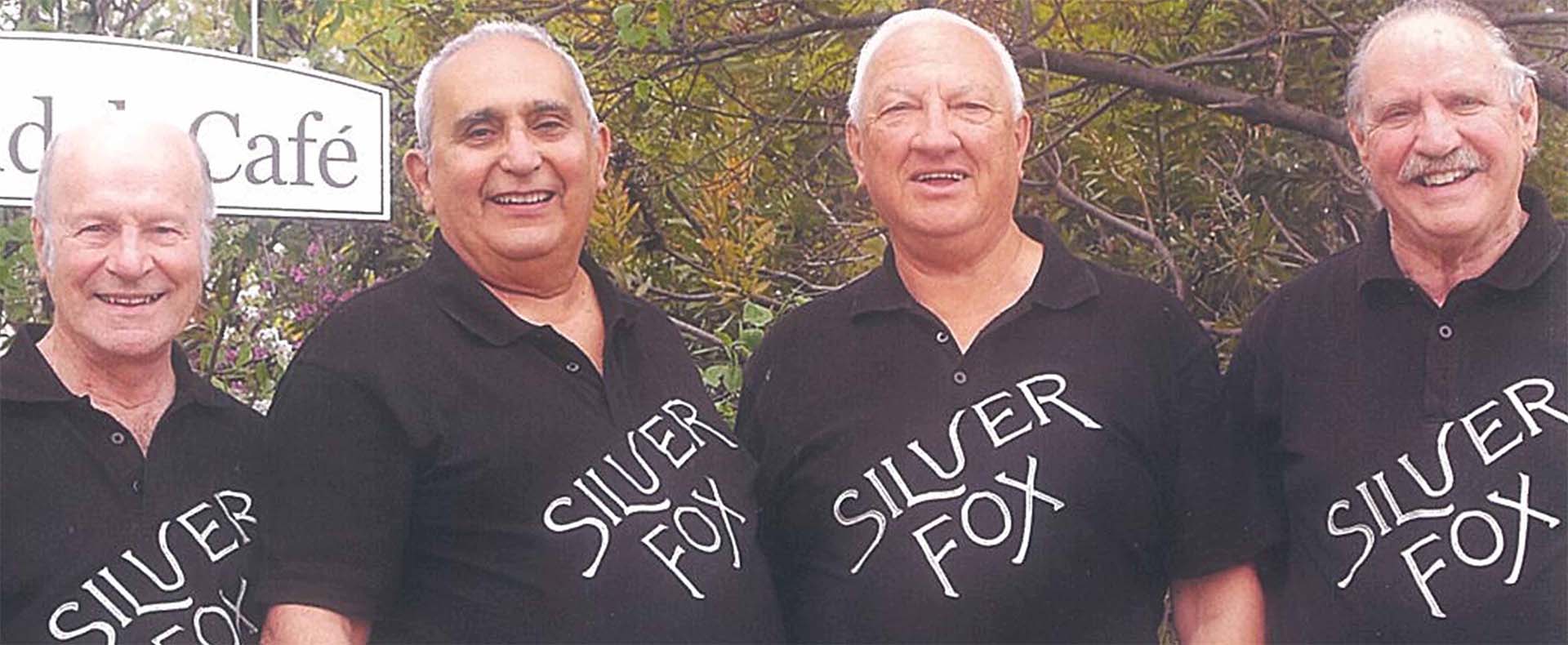 Silver Fox Barbershop Quartet
A vibrant morning of unaccompanied vocal harmony at the Gallery
A vibrant morning of unaccompanied vocal harmony at Penrith Regional Gallery, featuring the Silver Fox Barbershop Quartet performing rich and varied barbershop music.
Featuring silver hair and cheeky grins, and most importantly four voices that harmonize perfectly; with an ethereal ringing chord that creates the illusion of a fifth singer – something very recognisable in a barbershop quartet yet difficult to attain.
David Auld, Mal Castledine, Michael Collett, and newcomer Paul Ashcroft will perform in the Studios at the Gallery.
Extremely common in the 19th and early 20th centuries with the advent of radio, the demand for live performance started to fade and people became concerned this unique musical form would be lost forever. Performing since 2006 with over 40 performances around the state each year, Silver Fox continues to promote the preservation and performance of barbershop music.
Sure to entertain and delight young and old, Barbara Castledine, accredited story teller, will also share stories from around the world and Mal will also recite some of his original poetry.
Hosted by the Friends of the Gallery all proceeds raised will go toward conservation work for the Gallery.
There will be a raffle and a delicious morning tea will be served too. Spaces are limited so be sure to book and pay early on 4735 1100 or email gallery@penrith.city