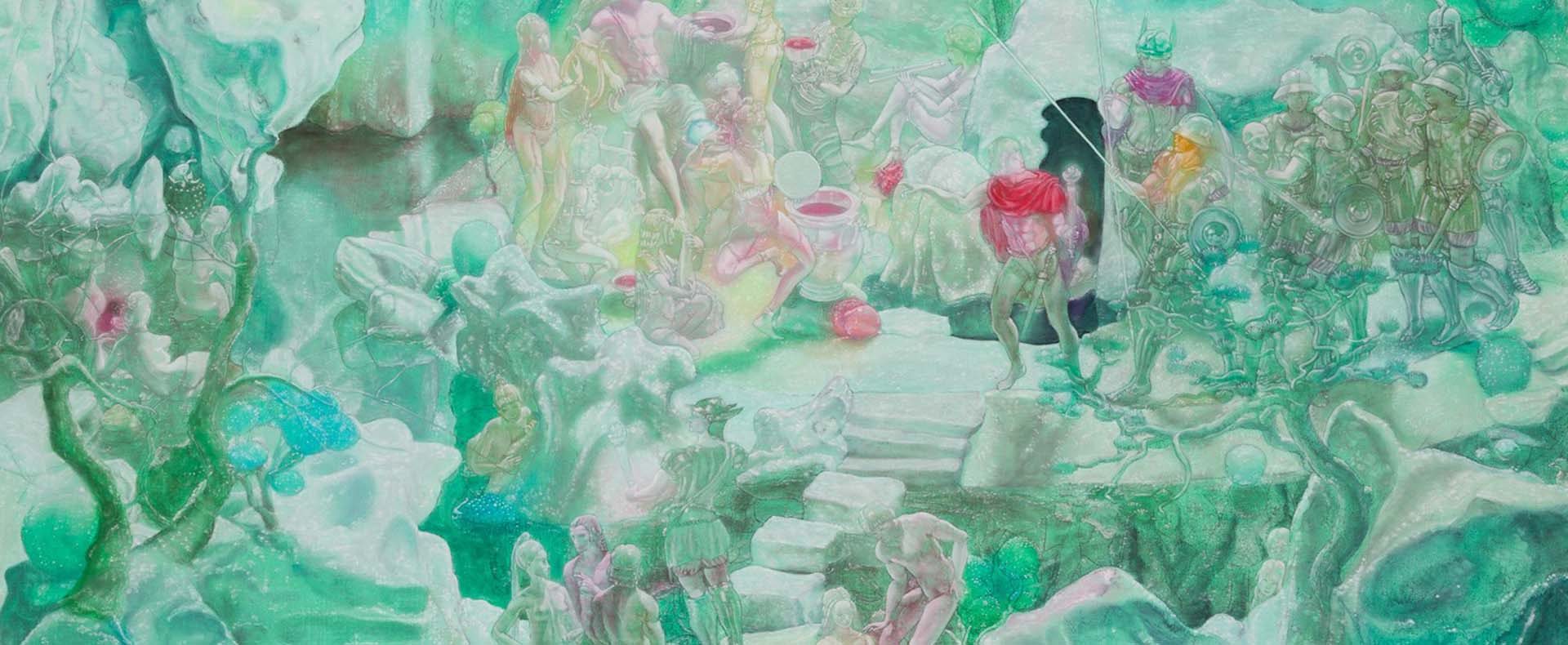 Photo
/ Samuel Quinteros, Noontide III 2018, ink, acrylic and oil on linen. Courtesy the artist and Galerie pompom, Sydney
Samuel Quinteros
The central impulse behind the artist's works is the ecstatic, fresh feeling of being alive, through an exploration of painting inspired by natural forms.
Spring Exhibition Suite 2018
There is a sense by which art is dreaming while you're awake, and the works are influenced by the perennial dream of the primordial state of wholeness of a paradisical garden of pure beauty. To the end of partaking in prominent Australian art prizes, Samuel Quinteros has also worked in portraiture, through which he seeks to produce a testimony of character with the compositional techniques he has learned.
Samuel Quinteros lives and works in Katoomba, NSW, and is represented by Galerie pompom, Sydney.
---
Spring Exhibition Suite 2018 Digital Catalogue
Find our more about the exhibition by viewing our catalogue
Download now