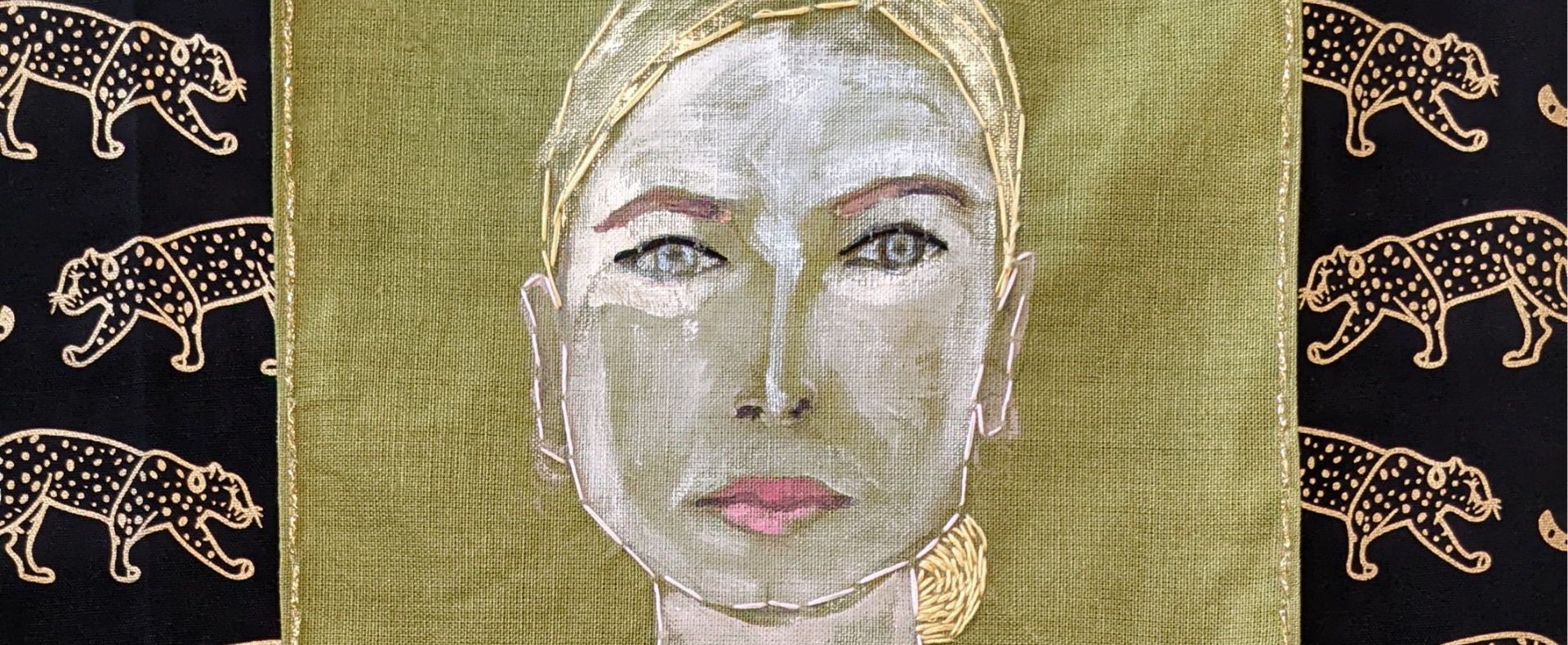 Photo
/ Linda Brescia, A girl like Grace (2022), acrylic and embroidery on French linen, fabric, wool, 23k gold plated tampons, acrylics on dowel, raku clay. Courtesy the artist.
Portrait Painting with Linda Brescia
Workshop
Join artist Linda Brescia to learn new approaches to portrait painting in a collaborative and open studio workshop. Linda will share the research and selection process behind her current exhibition A Girl Like You, before demonstrating her technical approach to painting in acrylic on canvas. Learn from Linda and the experience of others in the group as you work on creating your own portrait of someone special to you. 
All materials are supplied for this full-day workshop.
This class is open to adult participants only. The class includes a break for lunch at 12pm. Reserve a table in advance at Cafe at Lewers (02) 4735 4265 or enjoy your own lunch in the garden.
*Participants should select a person of significance and bring along images and reference materials to the workshop.  
About Linda Brescia: 
Linda Brescia is a Western Sydney-based artist who investigates the banalities and complexities of everyday life experiences and rituals through painting, photography, sculpture and performance. Her practice explores dynamics around visibility and invisibility, masking, care and self-assertion. 
In 2020 Brescia was awarded the Blacktown City Art Prize for her portrait of American patron of the arts Peggy Guggenheim. Brescia has a long history of facilitating workshops and community projects for numerous organisations and groups. 
Saturday 9 July 2022, 10am – 3pm