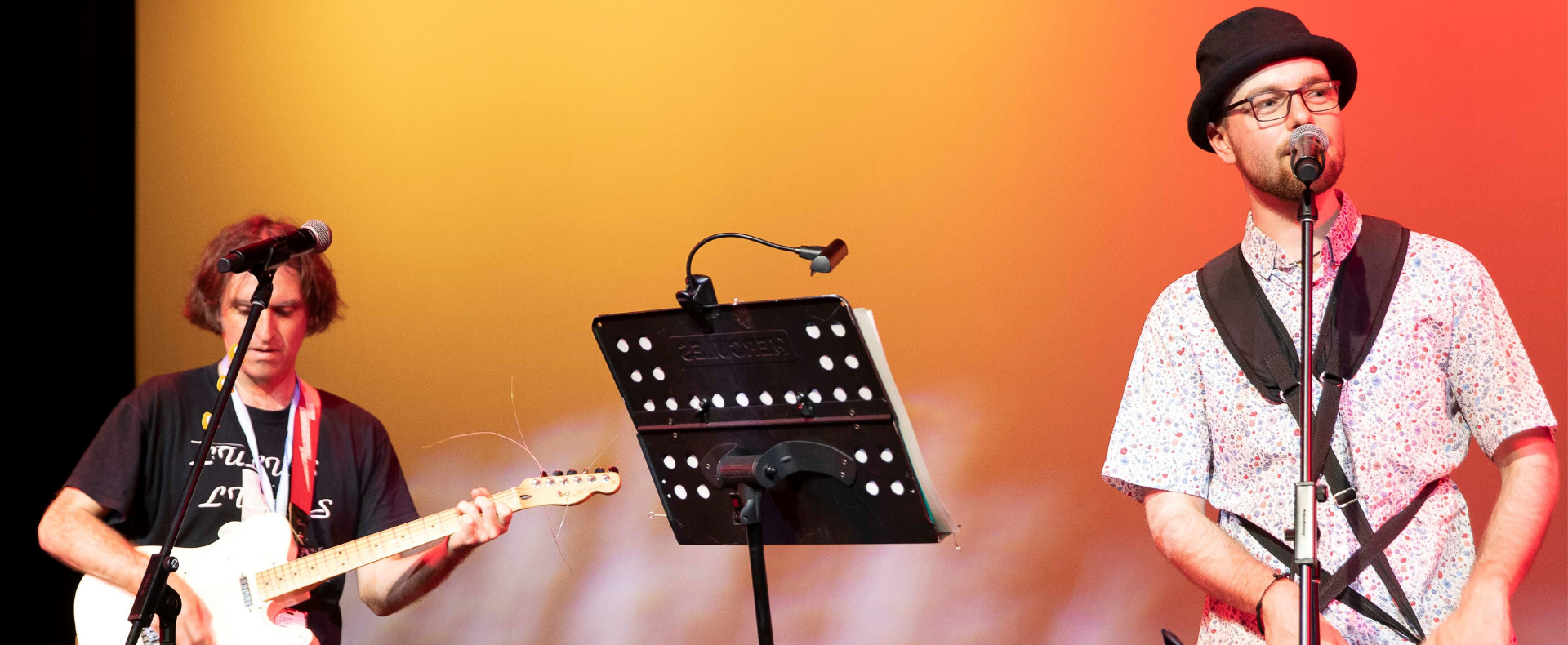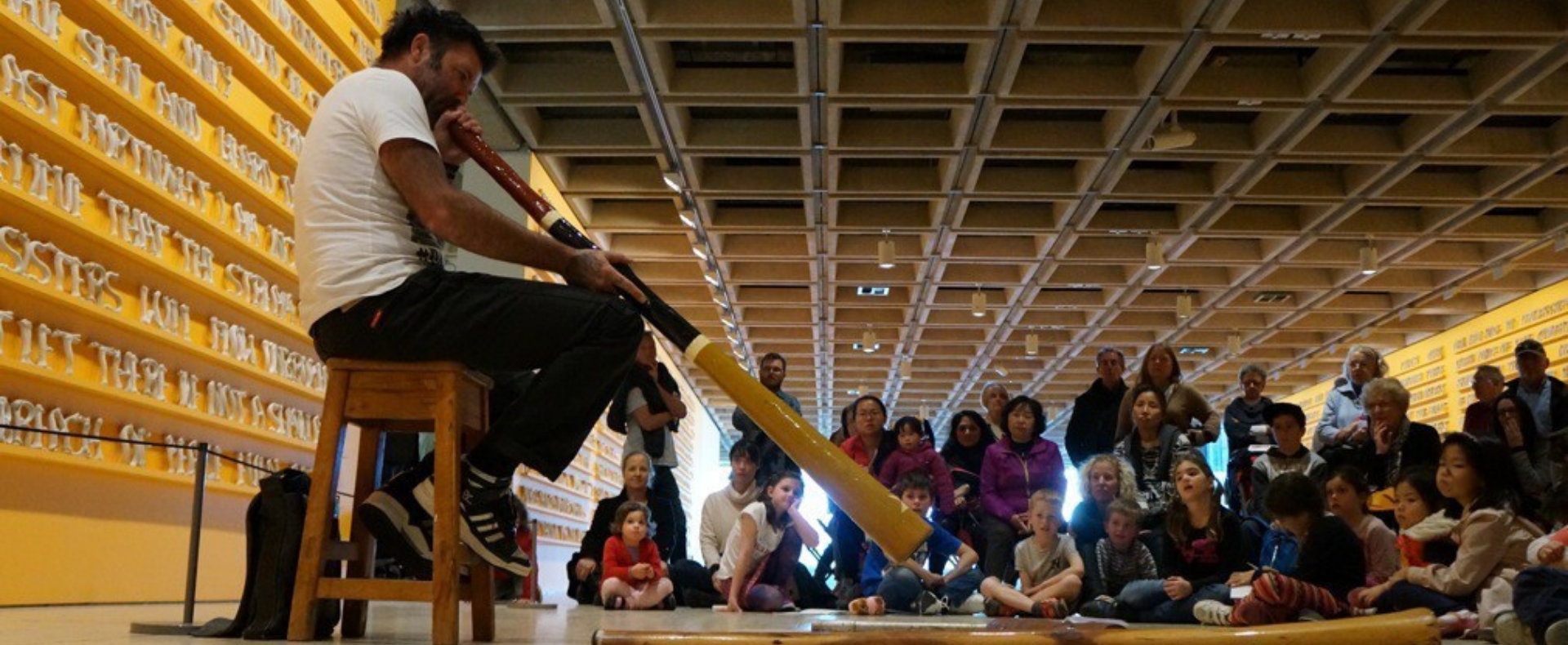 FROM THE COLLECTION X IN CONCERT: PERFORMANCE
Important Update: From the Collection X In Concert: Performance on 3 July 2021 will not go ahead at this time.
Important Update: In line with NSW Health advice, Penrith Regional Gallery, Home of The Lewers Bequest is temporarily closed to the public until at least 11.59pm Friday 9 July. Hence, events scheduled during this period will not proceed. We will provide a further update on this as soon as we are able.
Live music from local singer songwriter Jerrah Patston and Penrith raised Yidaki player Blak Douglas
From The Collection X In Concert, is an exhibition and concert series, featuring musicians with a connection to Western Sydney. Artworks from the Gallery's collection have been selected by the musicians for exhibition, and as inspiration for their live musical performance.
Join us in The Garden on Saturday July 3, to hear live music and the stories behind the selected artworks, from local singer songwriter Jerrah Patston, and Penrith raised Yidaki player Blak Douglas.
Bookings essential. Please RSVP to gallery@penrith.city
Jerrah Patston Performance
Local singer and songwriter Jerrah Patston has selected works by Margo Lewers, as well as contemporary painters Melinda Harper and Ian Smith. In response to these works Jerrah had written a new song, aptly titled, 'The Penrith Regional Gallery Song'. Jerrah will be debuting this single and performing others during this short concert.
Jerrah Patston is an emerging singer songwriter from the Blue Mountains. He is a member of Club Weld, a studio for neurodiverse musicians, and regularly collaborates with fellow musician Sam Worrad on jam sessions and the writing of original songs. Jerrah's songs are inspired by his passions (The Brigadoon is Bundanoon Song), surrounds (The Glenbrook Pool Song) and the everyday (Some Food Courts Are Better Than Others). His debut album, 'Sounds Like Rain' was released in November 2020, and Jerrah has performed live at festivals and events including at the International Convention Centre, Henson Park, Bank West Stadium, and made special appearances on ABC Radio 702 Mornings and ABCTV's 7:30.
Blak Douglas DIDGEuKNOW Performance
Blak Douglas has selected his own work from The Gallery's Collection, Endangered Species (2005), along with a painting from the artists personal collection, Air to the Drone (1999) which will form the backdrop for his performance. Blak Douglas explains the fundamentals of Yidaki, including sound, breathing, 'tongue-talk' & rhythm. With stories collected from 20yrs of travelling & playing as well as excerpts from the popular toured school's show 'Adamriginal'.
Born in Blacktown 1970 and raised in Penrith, BD pursued Didgeridoo at the age of 27. A trained Yidaki player, with a performance career spanning two decades, BD has learned under the tutelage of such greats as Michael Cafe, Matthew Doyle, Mark Atkins, Djakapurra Munyarryun and Milkayngu Munnungurr. Performances include- Festival of the Dreaming, Australian Idol final, The Deadlys, Rugby World Cup opening ceremony, 'Requiem' Peter Sculthorpe & Inter/national tours (Musica Viva), Paul Jarman Projects, Christine Anu & Jane Rutter. BD also toured a Nationally recognised schools show titled 'The Adamriginal Show', an info-tainment spectacular which illustrated his 20yr experience with the Didge.