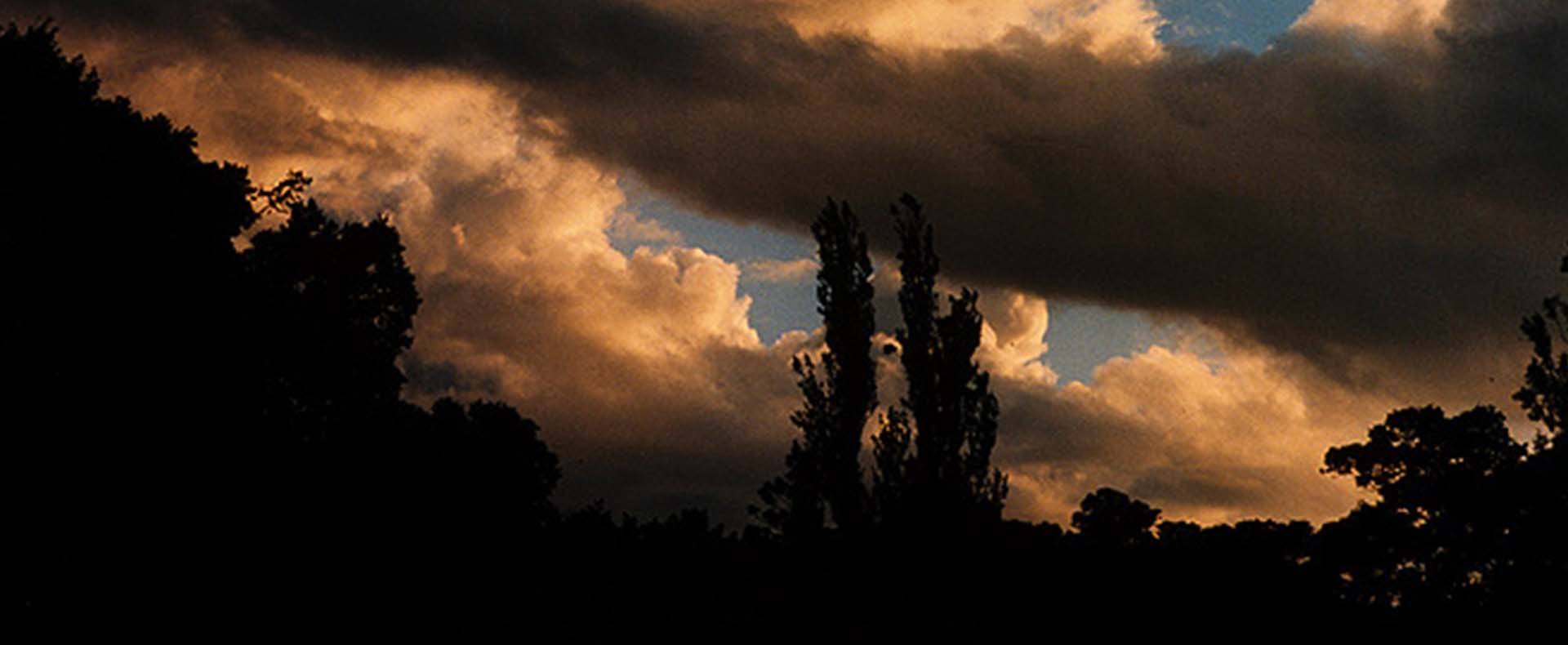 Photo
/ Bill Henson Paris Opera Project 28_77 1990-91
Bill Henson – Paris Opera Series, selected works
The Paris Opera Project
Autumn Exhibition Suite 2018
Bill Henson created the Paris Opera Project series in 1990. He was commissioned by Paris Opera to respond to the operatic experience within the Paris Opera House. Henson chose to evoke the feeling of attending the opera by photographing the audience, rather than the performance. After documenting onsite in Paris, Henson returned to his studio in Melbourne to create the final works with local models.
Henson's specific aim in the Paris Opera Project series is to generate, for viewers, a sense of listening to music. He pushes the painterly and cinematic references in order to create photographs that visually represent the physical feelings stirred by music. The use of intense colour hues suggest a heightened emotive state of listening to music and, juxtaposed with evocative moody night skies, alludes to a spiritual transcendence.
The five works on display are a selection drawn from a series of 50. The quantity and positioning of the original works were designed to reflect the rhythm and complexities inherent to musical scores.
The generosity of donors is a crucial factor in the Gallery's continual development of the permanent collection as a dynamic resource to bring quality contemporary works by renowned artists to our audience. These works from the Paris Opera Project series by Bill Henson were donated through the Australian Government's Cultural Gifts Program by the Hawker Family Trust in 2016.
BILL HENSON
B. 1955, Melbourne Australia
Bill Henson is a leading, internationally renowned Australian artist who uses the photographic medium as a way of capturing emotion in visual form. Henson was 19 years of age when he had his first solo exhibition at the National Gallery of Victoria in 1975. In 1995 he represented Australia at the Venice Biennale and his ongoing commitment to the arts saw him awarded with an honorary doctorate from the University of New South Wales in 2005. Henson has developed an extensive national and international reputation with exhibitions across the globe, including New York, London, Paris, Beijing, Tokyo, Montreal, Barcelona, Vienna and Amsterdam. He is represented in the collections of all leading Australian galleries and is represented in Australia by Roslyn Oxley9 Gallery in Sydney and Torlano Galleries in Melbourne.
Art Practice
Bill Henson's photographic practice is highly influenced by his early art training as a painter. He draws on the long history of art as a visual language by utilising art historical styles, such as portraiture and landscape painting. In particular, Henson has adapted the painterly techniques used in Renaissance paintings such as chiaroscuro (dramatic light to dark tonal contrasts) and bokeh (blurry imagery) as a means of evoking mood and drama within photography.
Henson combines the long-established traditions of painting with the relatively new cinematic qualities, such as cropped portrait close-ups and dramatic angles that generate a strong depth of field and a feeling of tension. Henson's images also create a sense of romanticism by evoking characteristics such as the film still. Designed to capture an image of heightened visual expression, the film still condenses a vast degree of content into a single image. As a result each individual work suggests a story that is partially told and encourages the viewer to complete.
---
Autumn Exhibition Suite 2018 Digital Catalogue
Find out more about the exhibition by viewing our catalogue
Download now