How to Book
Please complete a booking form using the link below. Following the submission of your Schools Booking Form, our Learning Coordinator will contact you via phone or email to discuss the details of your booking.

Booking Conditions
All Early Learning, Primary, Secondary and Home School groups require a booking when visiting the Gallery. This includes paid and free events.
Bookings for all guided visits and workshops require four weeks' notice.
Changes can be made up until seven days prior to your booking. Any changes to numbers, dates or times must be communicated in writing to gallery@penrith.city
If we do not receive payment by the due date on your invoice, your booking may not be held. If you are having difficulty organising payment, please contact us immediately on 02 4735 1100.
If you wish to cancel your booking, seven working days' notice is required, otherwise the cost of your excursion will be charged in full.
Please contact us if you need any assistance with your booking
Penrith Regional Gallery
E gallery@penrith.city
P 02 4735 1100
We look forward to seeing you at the Gallery!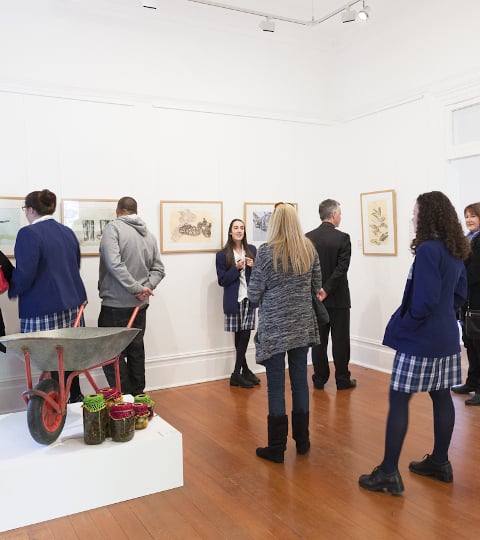 Risk Assessment
Click here to download the Word version
Click here to download the PDF version
Venue
Click here for information about getting to the Gallery.
A Handy Guide to Visiting the Gallery
Click here to download a Word version of the Guide
Click here to download a PDF version of the Guide
Enquiries
To discuss schools and school holidays bookings further, please contact Reception on 02 4735 1100 or gallery@penrith.city