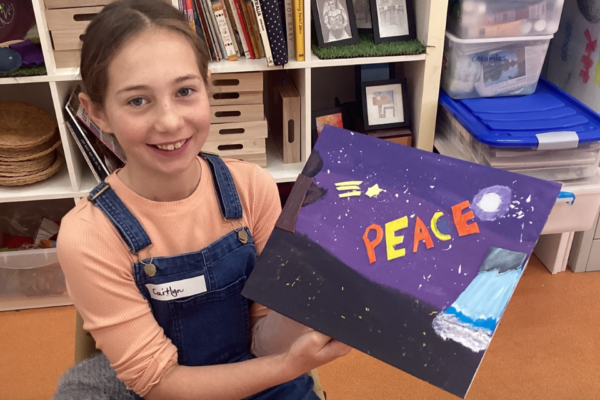 Submissions are now open for the Penrith Regional Gallery Youth Art Prize.
Young artists aged 5 – 25 are invited to submit an artwork that responds to the theme 'home'. Artists are encouraged to use any two-dimensional medium of their choice; pencil, pen, pastel, ink, marker, watercolour, paint, natural dye, photography, collage or a combination of media. Submissions must be A4 or A3 size and no thicker than 1 cm. A2 artworks will be considered for the tertiary 18-25 years category only.
We are asking artists to create work that connects to the theme 'home', drawing inspiration from the site of Penrith Regional Gallery as the former home of artists Margo and Gerald Lewers. Artists can respond to this theme in any way they choose. You might represent the place where you feel most at home, a family portrait, your favourite home-cooked meal, your pets, or a favourite spot in your garden. 
We encourage young people who live, study, work or play in Penrith and its surrounds to apply.
Scroll down and complete the online form below to apply now.
IMPORTANT DATES
Applications open: 30 January
Applications close: 12 March 
Finalists and winners announced: 23 March 
Prize ceremony: 31 March 
AGE CATEGORIES
Lower primary 5 – 8 years
Upper primary 9 – 12 years
Secondary 13 – 17 years
Tertiary 18 – 25 years
CLICK HERE TO DOWNLOAD TERMS & CONDITIONS