Penrith Regional Gallery, Home of The Lewers Bequest partners with Google Arts & Culture to provide global audiences online access to artworks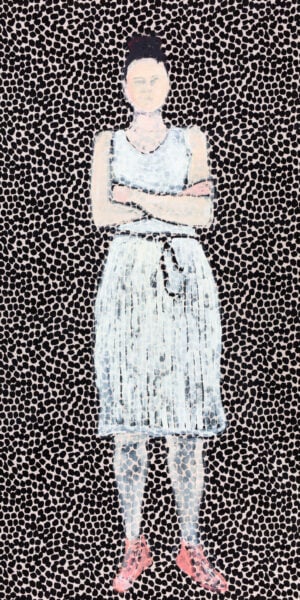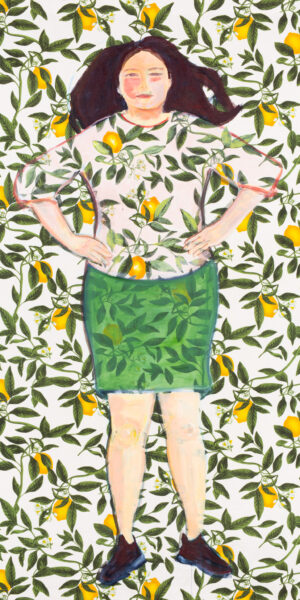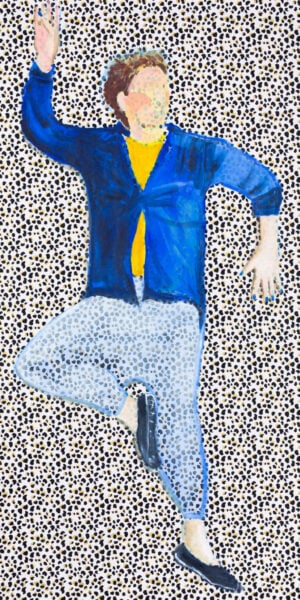 Linda Brescia Skirts, 2021 ©courtesy of the artist
In celebration of International Women's Day, Penrith Regional Gallery, Home of The Lewers Bequest is pleased to announce the launch of its online collection in partnership with Google Arts & Culture.
Building on the legacy of the artist and collection donor Margo Lewers, and her desire to encourage and support Greater Western Sydney artists, the Gallery is thrilled to share over 380 artworks from the collection illustrating the site's social history, key examples of Australian Modernism, and dynamic contemporary works that tell the diverse and varied stories of the region.
Starting Wednesday 8 March, people around the world can view these artworks online at https://artsandculture.google.com/partner/penrith-regional-gallery.
The collection profiles artworks by significant female artists such as Currawongs and Six Day War by Margel Hinder. Hinder was instrumental in the development of Modernism in Australia and is considered one of the most important modernist sculptors of the 20th Century. Alongside her work you can explore Contemporary artworks by Patricia Piccinini, and Tracey Moffatt, two of Australia's most successful and  internationally recognised female artists.
A new virtual exhibition from Penrith Regional Gallery, Linda Brescia: Skirts, will also feature in the Women in Culture global launch on International Women's Day, showcasing a series of portraits of women from the Western Sydney suburb of Kingswood. The work examines concepts of women's visibility, safety and identity – issues that will resonate with local, national and international communities. Further specially curated virtual exhibitions have been developed for users to discover the story of the Gallery's energetic artistic program over the last 20 years, exploring bodies of work developed within the Western Sydney community by local artists, including:
Greg Semu: Aussie Aiga, a body of work celebrating family, place and belonging within the Western Sydney Samoan community. These were exhibited in Strictly Samoan, a multi-disciplinary suite of four exhibitions with an expansive engagement program staged at Penrith Regional Gallery in 2008.
From the Collection: Brook Andrew, an opportunity to explore works from the collection alongside a newly commissioned wall treatment. The combination of social and political messaging, combined with the wall treatment creates an assertive statement, centering the embodied experiences of Indigenous people within the context of the Modernist loungeroom of Ancher House.
The Gallery's online collection also highlights important examples of Australian Modernism like Ralph Balson's The Construction…Transparent Planes, alongside Contemporary Australian artworks by Blak Douglas, Brook Andrew, and many others.
Krissie Scudds, CEO Penrith Performing & Visual Arts said, "The launch of our Google Arts & Culture site marks an important moment in time for Penrith Regional Gallery, Home of The Lewers Bequest. We've always known how special our Collection is, with its diverse and dynamic works of contemporary art, inventory of Australian Modernist history, and many more treasures. Now one of the best kept secrets in Western Sydney is out, and ready for sharing with the world. Being able to take our Collection beyond our physical spaces brings a whole new level of opportunity for audiences to engage with the artworks and stories within. Needless to say, we're absolutely honoured to take our place in the global roll call of arts and cultural institutions on this valuable platform."
Toby Chapman, Director, Visual Arts, Penrith Regional Gallery said, "As the custodians of The Lewers Bequest, and a growing collection of Modernist and Contemporary art, we are thrilled by this opportunity to partner with Google Arts & Culture. Our Collection tells the story of Penrith and greater Western Sydney, beginning with Margo and Gerald, and continuing to this day with artists working closely with our local community. It's a story that is unique to the changing communities of Western Sydney, and one that we are eager to share with audiences, nationally and internationally."
Melissa McIntosh MP, Federal Member for Lindsay said, "I've seen firsthand the depth of talent of artists here in our local community of Lindsay and I'm delighted that this partnership will mean Western Sydney Arts achieve the global audience they deserve."
About Penrith Regional Gallery, Home of the Lewers Bequest
Penrith Regional Gallery, Home of The Lewers Bequest is the only visual arts organisation in Penrith, exhibiting, hosting and collecting modern and contemporary art. Each year we present four seasonal suites of exhibitions across our Main Gallery, as well as our historic buildings including Ancher House, Lewers House and our Loungeroom Gallery, which is dedicated to artists and projects from our local community.
Their program brings forward contemporary Australian artists, to engage audiences and provoke conversations. These exhibitions are a springboard for their Learning and Engagement programs which find bold and exciting ways to connect with everyone from babies and their families, through to senior members of the community.
They have a collection of over 2500 objects, spanning the social history of the site, key examples of Australian Modernism, and dynamic contemporary works that tell the diverse and varied stories of Western Sydney. Their belief is that the collection belongs to the people of Western Sydney, and that they are driven to find new ways of sharing these works with their audiences.
Penrith Regional Gallery aspires to be locally valued, and nationally valuable.
About Google Arts & Culture
Google Arts & Culture puts the treasures, stories and knowledge of over 2,000 cultural institutions from 80 countries at your fingertips. If Google's mission is to make the world's information more accessible, then Arts & Culture's mission is to make the world's culture accessible to anyone, anywhere. It's your doorway to explore culture in all its diversity, including art, history, wonders of the world. Discover stories about cultural heritage ranging from Van Gogh's bedroom paintings, Puerto Rico's heritage, Sports in Australia or the women's right movement to ancient Maya temples, Japanese Food and India's rich cultural history.