The Gallery's Education Programs offer outstanding opportunities for students to engage with the Gallery's changing exhibition program and heritage site, through lively syllabus linked exhibition tours, hands-on studio-based workshops and site visits. Each exhibition suite has an accompanying excursion program with individualized excursion itineraries also available, tailored to your students' needs.
Contact the Gallery's Manager of Education, Naomi McCarthy to progress your excursion enquiry and to book. naomi.mccarthy@penrith.city
Bookings essential for all school visits.
Primary School
Visual Arts Half Day Excursion: Stage 1 – Stage 3
Primary School excursions focus on building connections between participating students and the artworks on exhibition, developing visual literacy and extending art making skills. These student-centred programs foster critical thinking skills, cultural awareness, respect for differing opinions and increase children's confidence to engage with the cultural landscape of their community.
Half day excursions include: Gallery Tour, activities and art making in the studio
Times: 10am – 1pm (incl. recess)
Dates: on negotiation
Cost: $20 per student plus gst.
Max 60 students, minimum 15 students
---
High School
Visual Arts Half Day Excursion: Stage 4 – Stage 6
High school excursions focus on engaging students with exhibition content through the language of the syllabus including artists' practice, art history and criticism, the conceptual framework and the frames. Gallery tours are interactive and led by our specialist education staff with studio workshops informed by the material practice evident in the exhibition or inspired by the conceptual underpinning of the exhibition content.
Half day excursion includes: Gallery tour, and exhibition linked art making
Times: 10am – 1pm (incl. recess)
Dates: on negotiation
Cost: $20 per student plus gst.
Max 45 students, minimum 15 students
Free Gallery Tours for High School Students – 60 minutes
---
Home School
In 2018, the Gallery offered an opportunity for home schooled children to participate in a program of three art appreciation and art making sessions inspired by the in-situ sculptures in the Gallery's Heritage Garden. This project was delivered by the Gallery's education team and supported by education students from Western Sydney University.
To register your interest in further home school projects, please email christine.ghali@penrith.city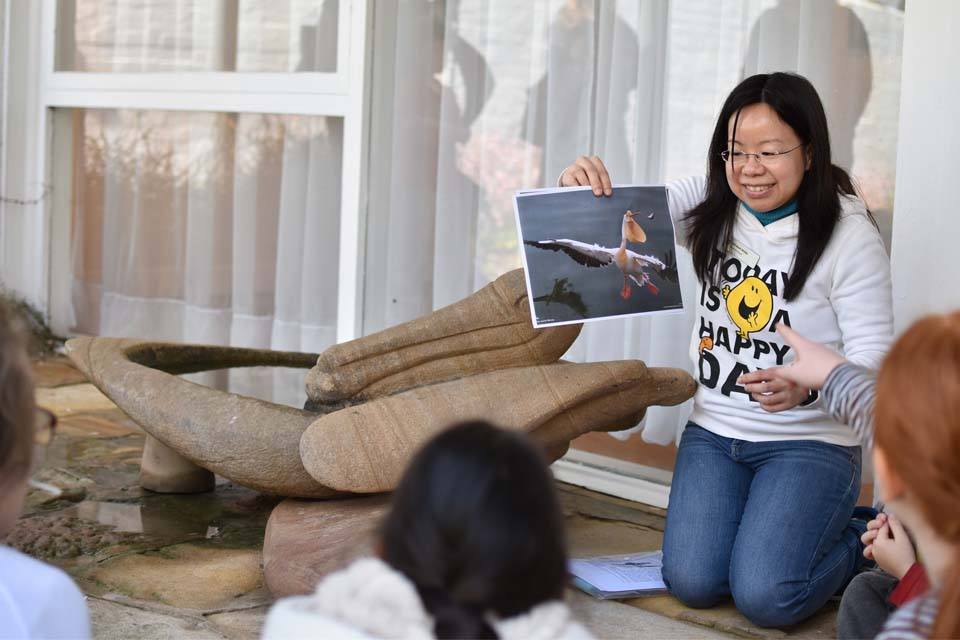 ---
Subscribe to our newsletter
Would you like to hear more about our programs? We'd love to share with you.