Learning Resources: Bird Petyarre & Middlebrook
Ada Bird Petyarre
ca. 1930–2009
Eastern Anmatyerre/Alyawarre¹
Christine Nicholls, Australian National University
Born at Atnangkerre (no English translation); after marrying Lindsay² Bird Mpetyane³ (born between c.1935-1942), Ada Petyarre moved to her husband's homeland of Mulga Bore, (Artetye), in Utopia, Northern Territory, and lived there for much of her life thereafter. Along with her six younger sisters, the Eastern Anmatyerre artist Ada Bird Petyarre (c.1930 – 2009) became enthusiastically involved in screen printing and batik work with Jenny Green and Julia Murray before creating her first acrylic painting in the late 1980s. This took place after Rodney Gooch, who'd lived and worked in Alice Springs for some years prior to that, had arrived in the Utopia⁴ to become the community's first art coordinator, introducing acrylic painting on canvas.
Ada Petyarre was an engaging, vibrant, and caring person, involved in the broader community, which embraced many small settlements on a pastoral lease called Utopia, an area covering approximately 2,000 square kilometres. Over the years, there have been many successful land claims on Utopia, but unfortunately the land claim for Atnangkerre was unsuccessful.
For the most part Ada painted ceremonial body art that involved ritual designs painted on women's upper bodies, including breasts, also including the upper legs. These ritual designs ended just above the women's knees. Awelye ceremonies including painting with ochre, singing and dancing, and were restricted to women only. Awelye were underpinned by the ceremonies' attendant lengthy narratives relating to country, but only the particular country owned by the specific women painters and dancers. Ada Petyarre always deployed dazzling, contrasting colour, using a hard, bright palette. Ada's awelye works capture the dynamism and energy of the dancing.
At the personal level, Ada was a strong and considerate woman, dedicated to cultural and linguistic continuity. Throughout her life she was highly regarded, not only by her fellow Eastern Anmatyerre countrymen and women, but also by the non-Aboriginal people she befriended, often including them into the Anmatyerre kinship system.
These characteristic traits afforded her a special place in the broader Utopia community, and beyond. While she was the eldest of seven girls, her six younger sisters have also left a significant legacy in relation to Eastern Anmatyerre visual art and art history. In roughly their order of birth⁵ the sisters are Ada, Nancy, Myrtle, Gloria, Kathleen, Violet and Jeannie (sometimes known as 'Jeanna'). There were also two or possibly three brothers. Most of the sisters are now deceased, as are all the brothers.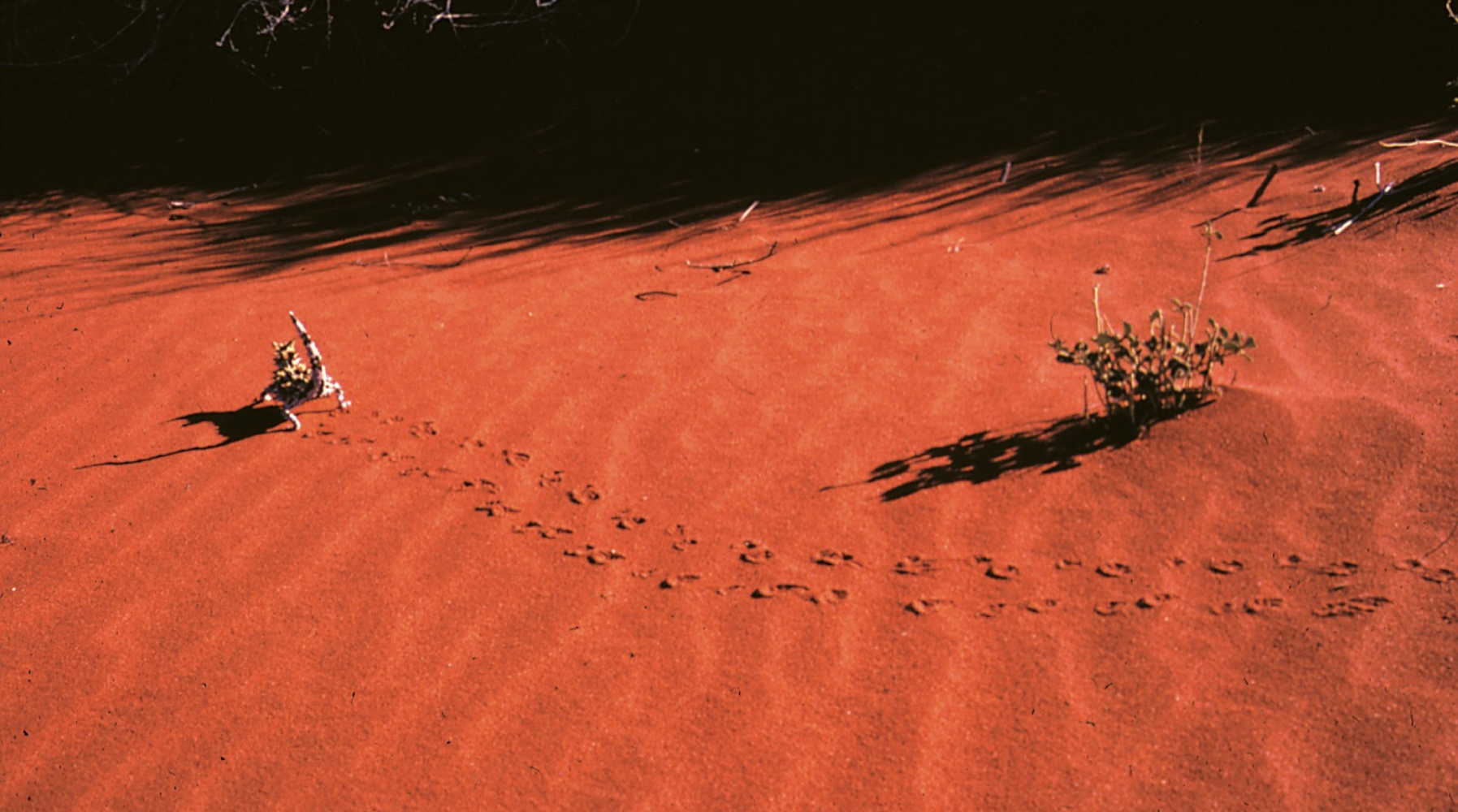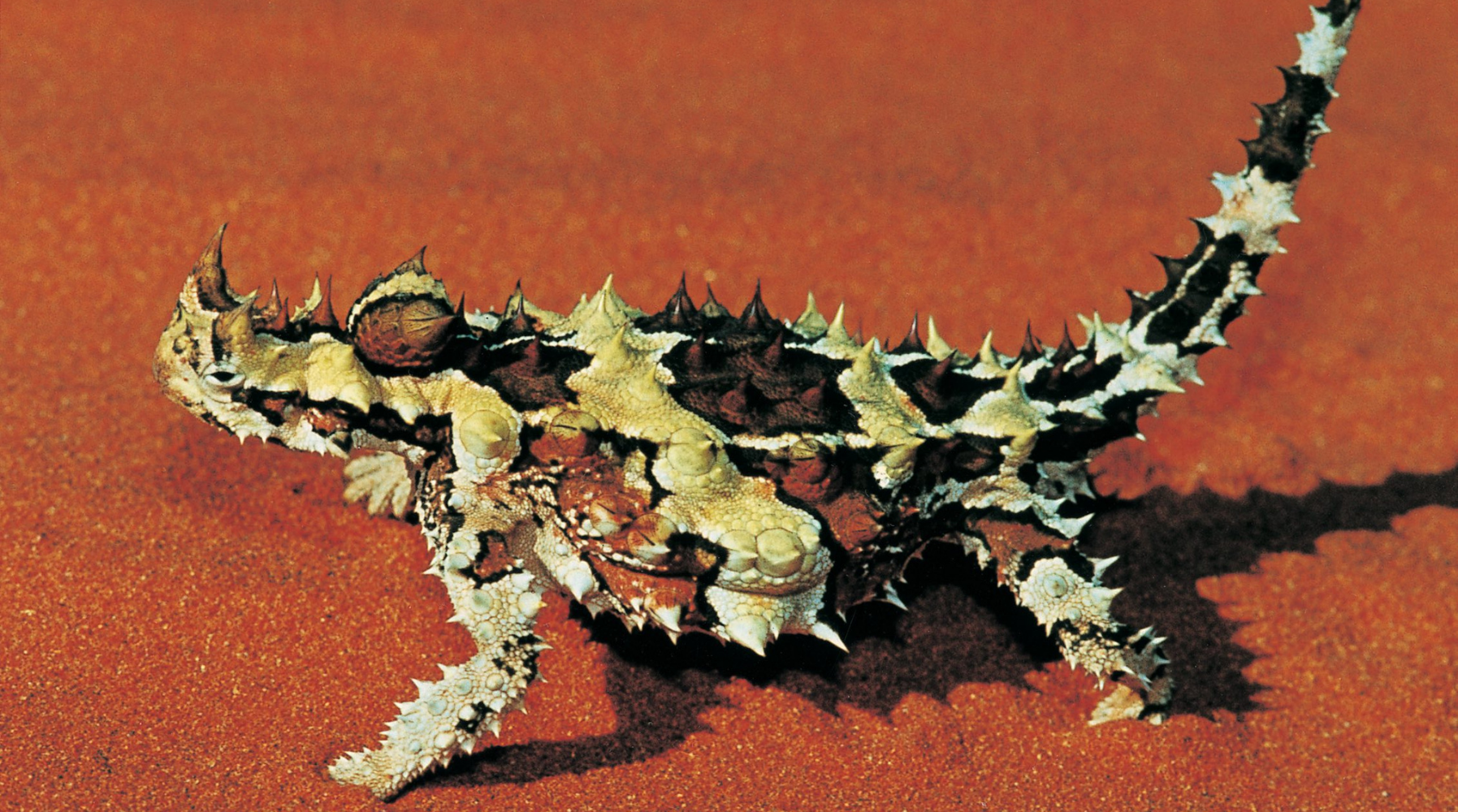 As stated earlier, Ada Bird Petyarre's paintings for the most part represent awelye (Anmatyerre/Alyawarre⁶ women's ceremonies). In her case, body paint designs associated with Arnkerrthe, the Mountain Devil Lizard Dreaming at Atnangkerre, her natal country. The girls were largely taught this by their paternal grandmother. Ada was also held custodianship of various other Dreamings that she had inherited from her maternal side.
For the years prior to her death in 2009 Ada Petyarre remained married to Lindsay Bird Mpetyane with whom she had six children – two daughters, June and Hilda, and four sons, Paddy, Colin, Stephen and Ronnie (the youngest boy's name was a tribute to Rodney⁷ Gooch, who'd been instrumental in the launching of Ada's artistic career).
Ada Bird Petyarre has made a truly significant contribution to the world's oldest continuing artistic tradition, creating artworks of substance, while using highly focused subject matter, inherited from her ancestral past.
Please note that the spelling/orthography of kinship names (e.g., "Petyarre) and placenames (e.g., Atnangkerre; sometimes also spelled 'Atnangkere' at that time) have been used in terms of the spelling conventions that were in place during Ada's lifetime. This has changed since then. To understand more about this, please read the notes on orthography below).
CLICK HERE TO READ THE NOTE ON THE ORTHOGRAPHY OF ABORIGINAL LANGUAGES
CLICK HERE TO READ THE NOTE ON THE ORTHOGRAPHY OF ABORIGINAL LANGUAGES (easy version)
¹ Note that Eastern Anmatyerre and Alyawarre country are adjacent to one another, with Alyawarre country a little further east. Their languages and customs are similar.
² Also sometimes spelled 'Lyndsay'.
³ Also spelled 'Mbitjana'.
⁴ 'Utopia' is the generic name for the many small communities on Eastern Anmatyerre country.
⁵ Note that Ada, Kathleen, and the other girls' father, was married to two women, and at one time, three. This resulted in some of the girls were born at around the same time. This includes Kathleen, Gloria and Violet, all born within a short space of time – several months apart. All were in the Petyarre subsection of the Anmatyerre kinship system.
⁶ Anmatyerre and Alyawarre country are situated in the eastern part of the Australian Central Desert and adjacent to each other. Their languages are similar and there are also significant similarities with other Arandic languages, which are all to a greater or lesser extent, mutually intelligible.
⁷ Eastern Anmatyerre people pronounce "Rodney" as "Ronnie".
Photo 1: Moloch horridus, the Mountain or Thorny Devil, tracks in the sand. Photograph courtesy Eric R. Pianka, School of Biological Sciences, University of Texas, Austin, Texas, United States of America. Copyright courtesy of the photographer.
Photo 2: Arnkerrth, the Mountain or Thorny Devil (Moloch horridus). Photograph courtesy Hans Boessem, Todd Camera Store, Alice Springs, Northern Territory. Copyright courtesy of photographer.
David Middlebrook was born in Gloucester, New South Wales in 1967. In 1984 he studied with Desiderius Orban while at school after moving to Sydney. In 1987 he relocated to Newcastle and commenced studying at University of Newcastle. He holds a PhD in Australian Landscape painting researching cross cultural influences on contemporary art practices, with an emphasis on colonialism post Mabo.
He has travelled and painted extensively in inland Australia and resides in the Blue Mountains.
He has held over 36 solo exhibitions in Australia, South Korea and Hong Kong. His work has been acquired by numerous public and private collections in Australia and Asia, including The National Museum of Art, Beijing, China and The Ningbo Museum of Art, Ningbo, China. Where he had his most recent solo exhibition of large paintings and studies.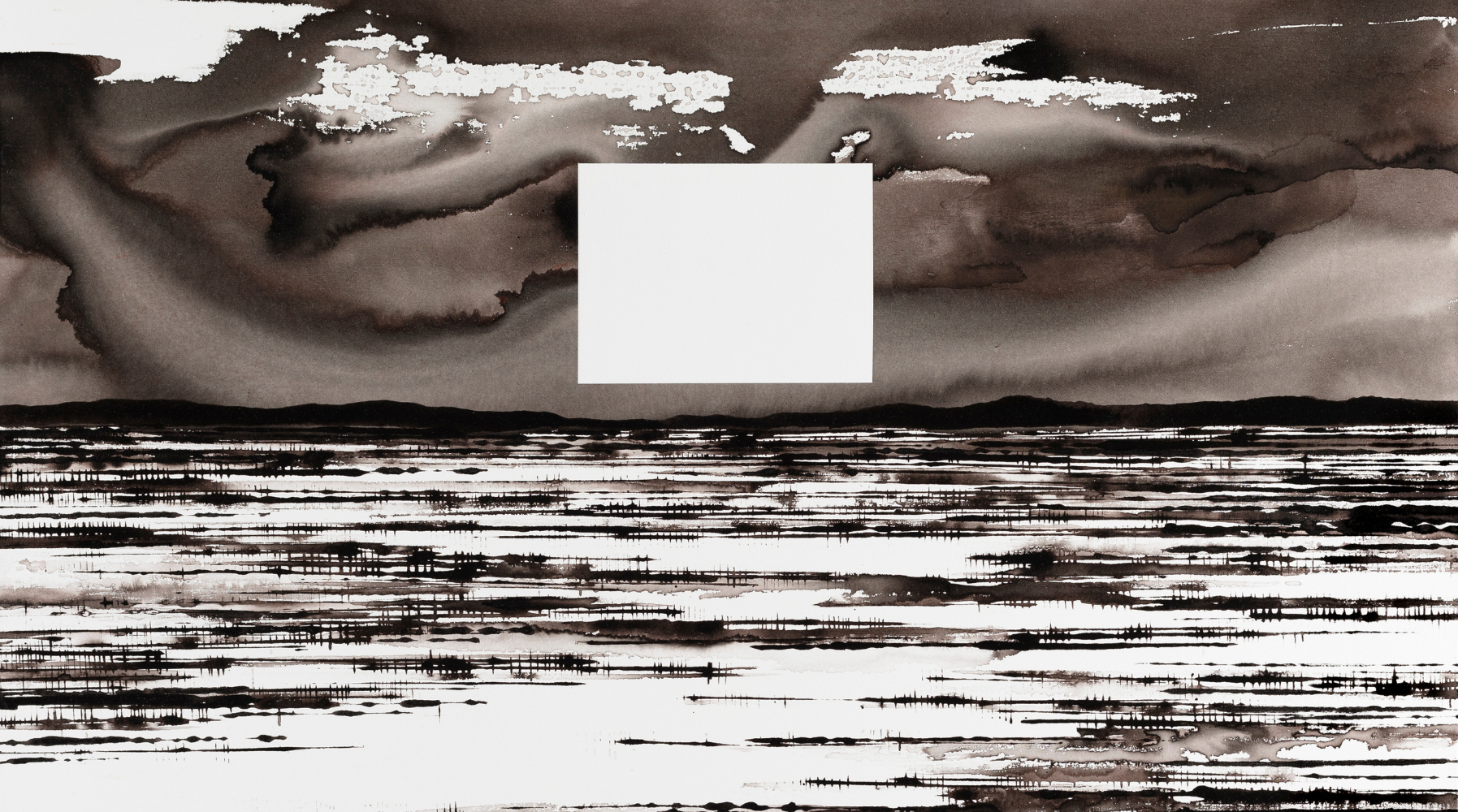 Artist Statement
Dry arid places, flooded deserts, isolation and alienation, the unreachable horizon, a fascination with the stories of inland exploration such as the ill-fated journey of Leichardt. These and many other reasons are why I'm compelled to draw and paint the landscape. My work allows me time-out in an ever increasing world of visual, political, and screaming personalities. My images are built up with chattered marks across the surface in either oil paint or ink, a slow ponderous build-up of repetitious marks allowing a personal meditation.
My work starts with drawings in pen and ink, done in the landscape, small mostly sepia and in sketchbooks. These are then worked up through larger sepia works on paper, before returning to the studio where I develop these images further into oil paintings and large scale works on paper. This process allows me to create a sense of place without a literal interpretation of the landscape.
I strongly believe in the concepts of 'Content and Technique', art should always be about more than an image, it needs to have a philosophical base as well as a highly accomplished technical skill.
-Dr David Middlebrook