Artist Abdullah M. I. Syed from our upcoming exhibition, From the Collection X Abdullah M.I. Syed, has created an Art Walk inspired by the idea of a nest. This Art Walk invites you to consider your home as a nest, and engage with natural materials found along your journey. Follow the video and instructions below to participate.
"During lockdown, I have been drawn to the nests of birds and insects in my backyard. It fuelled memories of my childhood home in Pakistan and reflected my desire to build a nest for my new family in Australia. I think the place we call home, is like our nest, our sanctuary. It is not made from twigs, feathers or even bricks, but rather from emotions and memories. It is a safe place where we surround ourselves with invisible arrangements of comfort, struggles, familiarity and nostalgia – a memory nest is built to last generations." – Abdullah M.I. Syed
Instructions
Take a moment to reflect on a memory of a place you call home. It could be a physical place, an idea, or a state of mind, where you are most comfortable.
Keeping this memory in your mind, take a walk, observing your surroundings with curiosity. Do you notice any animals or insects tending to their nests?
Carefully collect a variety of natural items that remind you of your home. These could be flowers, leaves, pinecones, rocks, sand, shells or even shiny discarded metal objects.
Select a place along your path to arrange your items into a nest. Using colour, shape, and pattern, assemble your nest in a way that represents your home.
Take a photograph and leave your nest for another person to observe, or for nature to reclaim.
You may choose to return to your nest each day to expand your arrangement.
With thanks to Salma Ehsan Cheema. Abdullah M. I. Syed is represented by Gallery Sally Dan-Cuthbert, Sydney.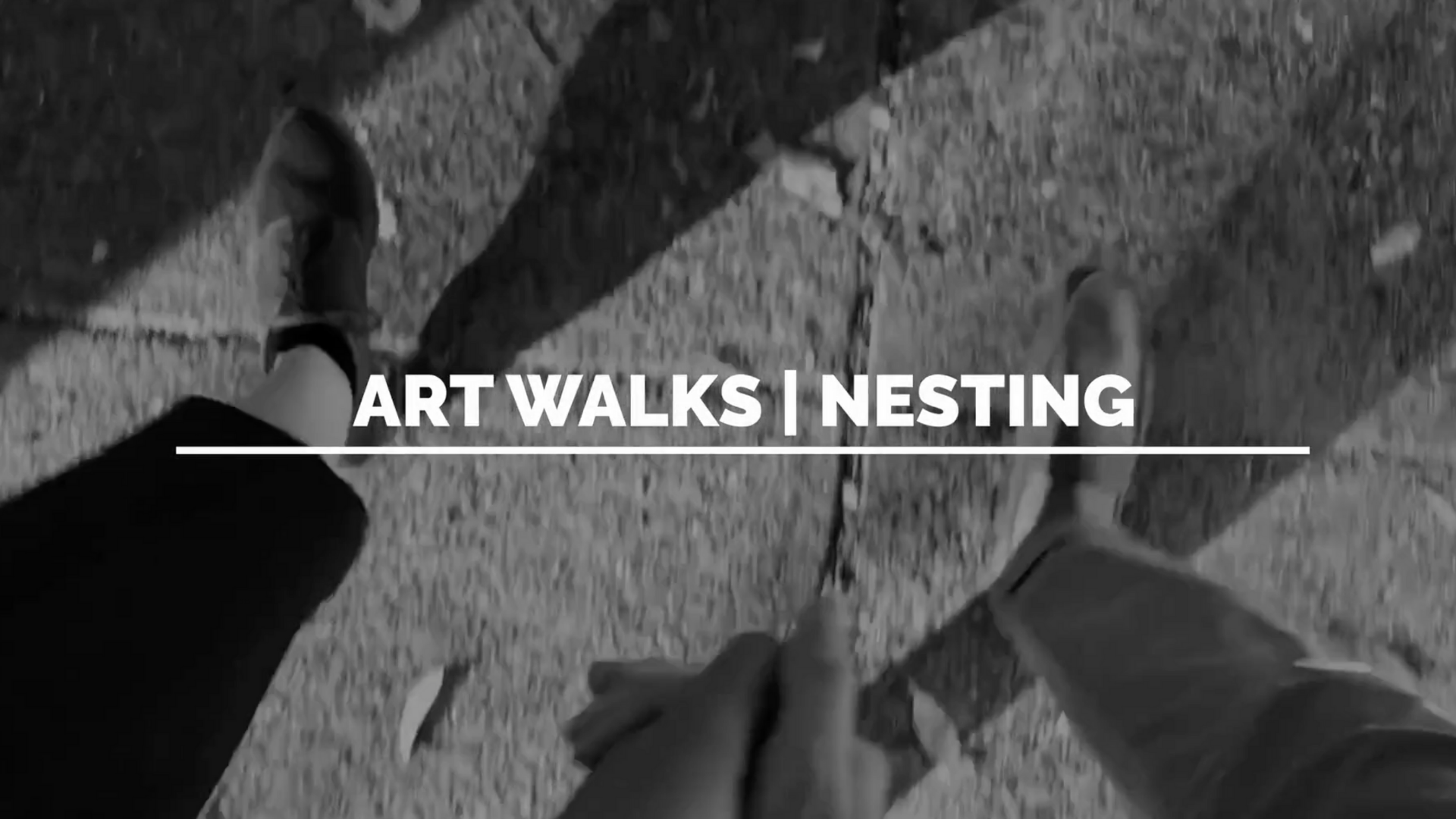 Play