One of the simple joys available to us during our time at home is a walk around our neighbourhood. Artists from the upcoming Gallery program have produced a series of Art Walks that invite you to experience a new way of moving through and relating to your environment.
Each artist will share their journey through instructions via video that ask you to listen, make or move in different ways during your daily walk.
Art Walks offer a way to transform and enrich our daily exercise through art making.
We invite you to participate by following the artists' instructions via videos that will be shared on our social channels and on this page. We'd love you to share the outcome of your walk on your social pages – tag us @penrithregionalgallery and include the hashtag #homewithprg
Check out the Art Walks trailer and our Art Walks videos below!
Please be sure to follow the latest NSW Health advice and guidelines when participating in Art Walks.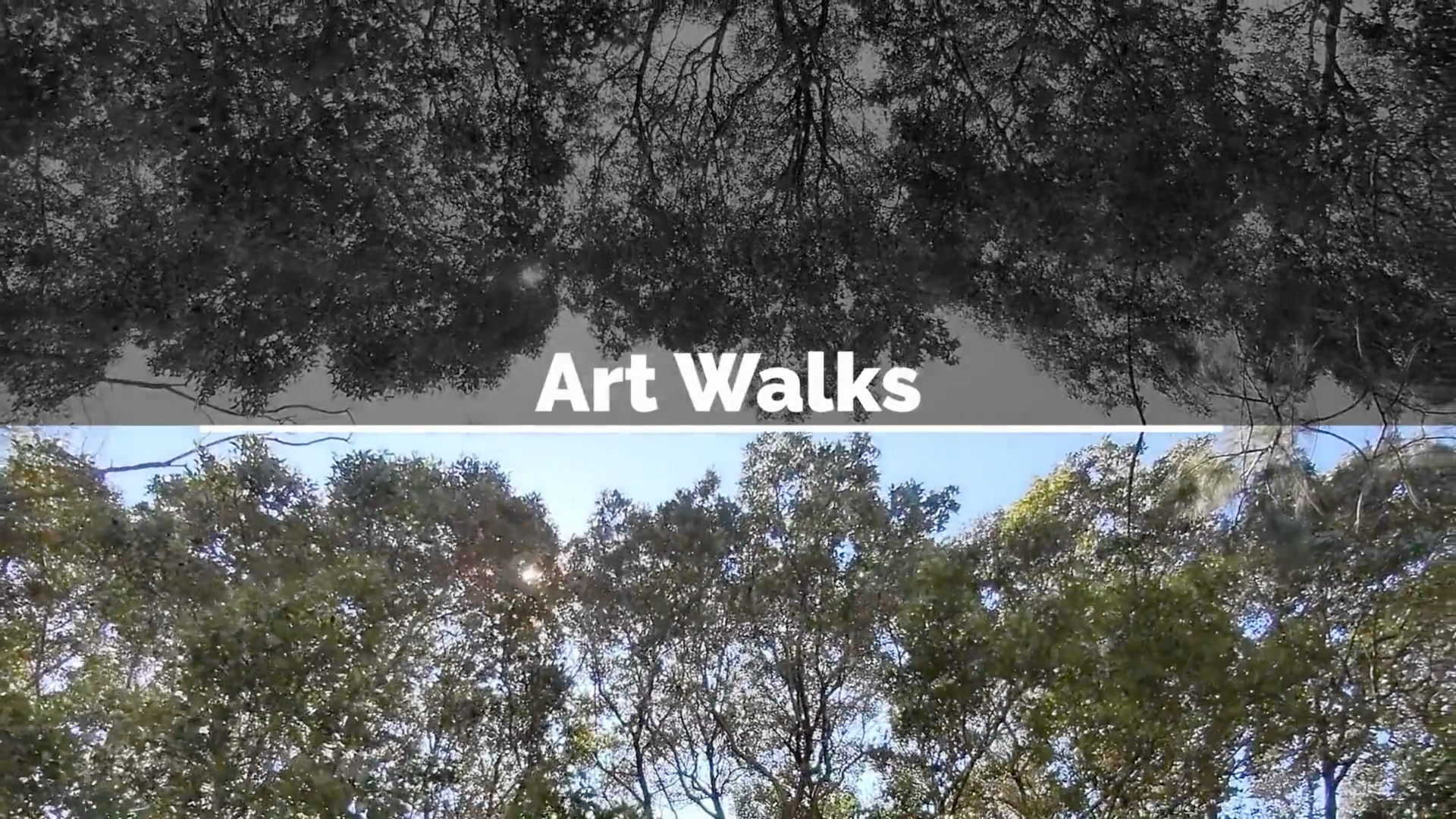 Play
---