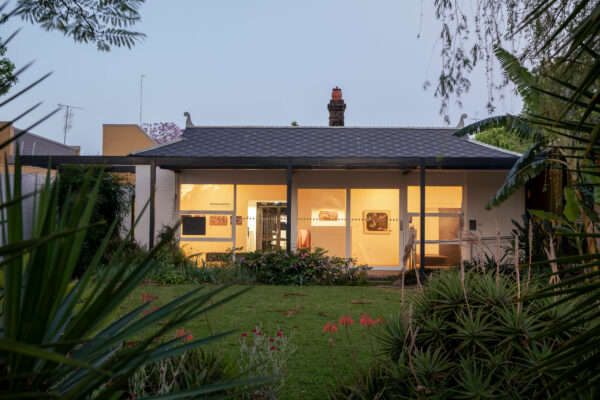 We are hiring!
VENUE MANAGER
Deadline 5pm Monday 21 February
Full-time – ongoing (6 month probationary period)
Local Government Industry Award  MA0000112–  Level 6 + 20% ($32.66 per hour), plus 10% Super

Penrith Performing & Visual Arts is looking for an experienced Venue Manager for Penrith Regional Gallery, Home of The Lewers Bequest.
The Gallery, with its four exhibition spaces, teaching studios and heritage garden, has been operating for over 40 years. It sits in a region that is rapidly growing and changing.
This pivotal role leads the on-site Venue Services team, responsible for the day to day engagement with Gallery visitors including management of reception, volunteers, the retail offer, hiring business, presentation of heritage garden, customer service and information.
The quality of visitor experience includes way finding, implementing site visual identity strategies, development and management of the retail offer, being actively involved in invigilation, safety and security of the Gallery. As the site point of contact and liaison for all contractor, maintenance and Council personnel the position is also responsible for operational liaison with the site's café operator and manages venue hires.
As part of the PP&VA Venue Services team, this position reports to the Operations Director whilst also being a vital part of the Gallery team led by the Director Visual Arts. The team also has duties in data collation, reporting, finance and staff administration and communication with stakeholders as required.
This position includes regular weekend work and may require some evening work in accordance with Program demands.
Please note that all staff must be fully vaccinated in line with PP&VA Policy. Please be prepared to provide your proof of vaccination.
Please be sure to read the Position Description before applying.
To apply, please email a CV and a statement against the Key Result Areas to Dave Garner, Operations Director: dave.garner@penrith.city.
click here to download the position description
Photo: Lyndal Irons