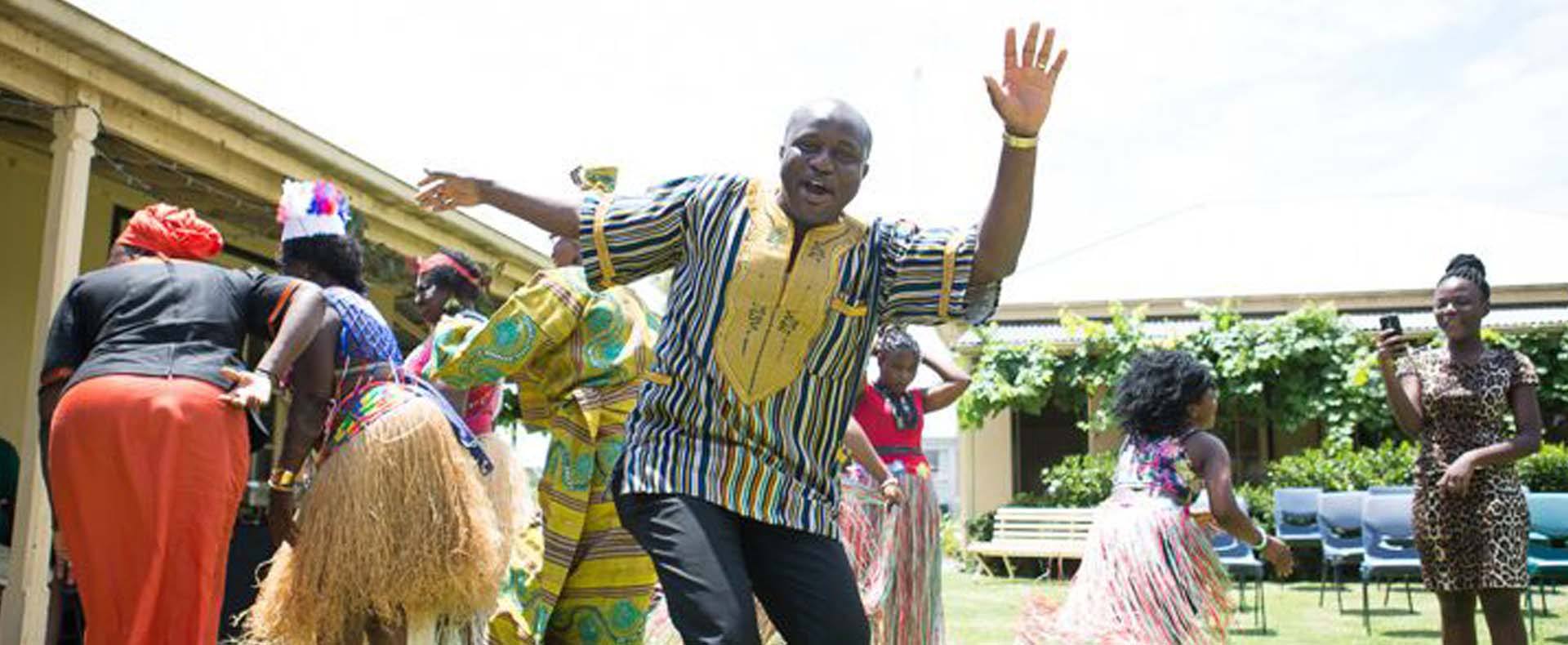 Zwolowa
A celebration of Lofa culture and community
Winter Exhibition Suite 2016
Zwolowa is a collaborative project between members of the Western Sydney Liberian Lofa community, Mamre House and Visual arts students from Caroline Chisholm College.  The exhibition uses art, artefacts, photographs and audio to reveal the life of Lofa refugees in Australia and to celebrate the continuity of culture.  Part of the Gallery's Winter Exhibition Suite.
This small community of people all from the same County of Liberia now live happily in Western Sydney having escaped after years of living in camps as a result of civil war.
Lofa, the northern most county of Liberia borders on Sierra Leone and Guinea and its people have been doubly struck with civil war followed by the Ebola crisis. The local Lofa community has worked with Mamre house to gather donations for their families and neighbours back in Liberia and there are barrels in the Gallery's Lewers House, where the beautiful Zwolowa exhibition is on display, for people to place items such as clothing, blankets and other household linen and school supplies such as text books and back packs. The community is seeking donations for shipping costs at this fundraising page.
Zwolowa was on exhibition as part of the Gallery's Winter Exhibition Suite, which also included I Witness: George Gittoes, and Heth: Norman Hetherington – Artist at War.
---
Winter Exhibition Suite 2016 Digital Catalogue
Find out more about the exhibition by viewing our catalogue
Download now