Weaving Workshop
Art at Home
Create a beautiful coil vessel in this online weaving workshop inspired by our upcoming exhibition Line Work: Rivers of the Basin.
Suitable for beginners, this workshop will guide you through the process of weaving a raffia bowl and provide tips for incorporating natural and scrap materials from your home and garden. Prior to the workshop, participants will receive a carefully curated parcel with natural and hand-dyed raffia, a needle and printed instructions. Our tutor, Gemma, from our Gallery team, will lead a step-by-step social making session via Zoom with plenty of opportunities for questions over a cup of tea or coffee.
Bookings for this workshop will close at 11pm on Sunday 22 August. You will receive a Zoom link in the confirmation email once you have booked your ticket. Ticket price includes art materials and shipping.
Maximum number of participants – 15
"Walking, observing, storytelling, singing, drawing, and writing all proceed along lines. Everything consists of interwoven or interconnected lines weaving a path between the past and now."
Sue Pedley and Phaptawan Suwannakudt 
Lewers House
25 Oct - 09 Jan 2022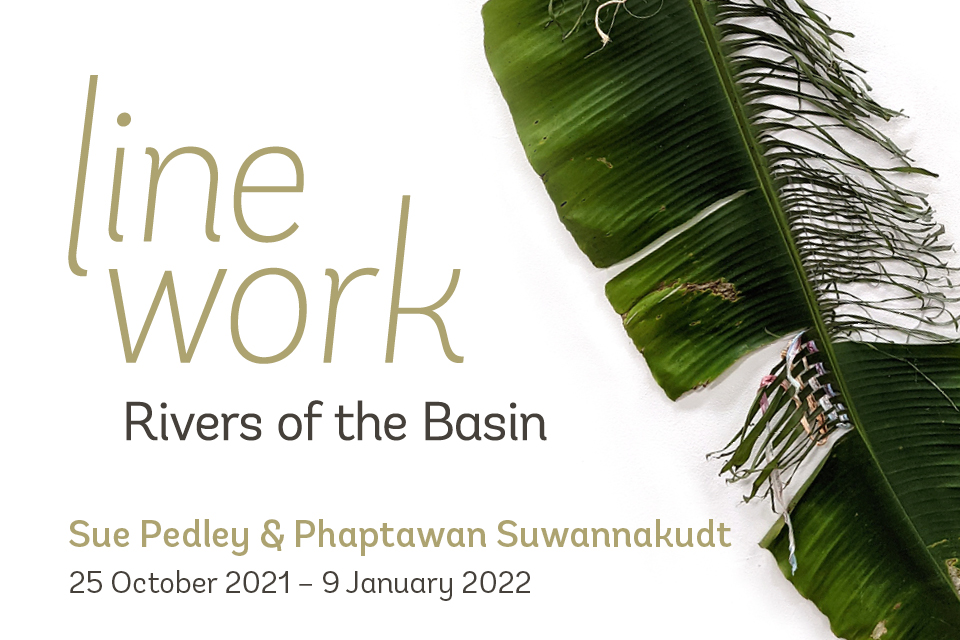 ---