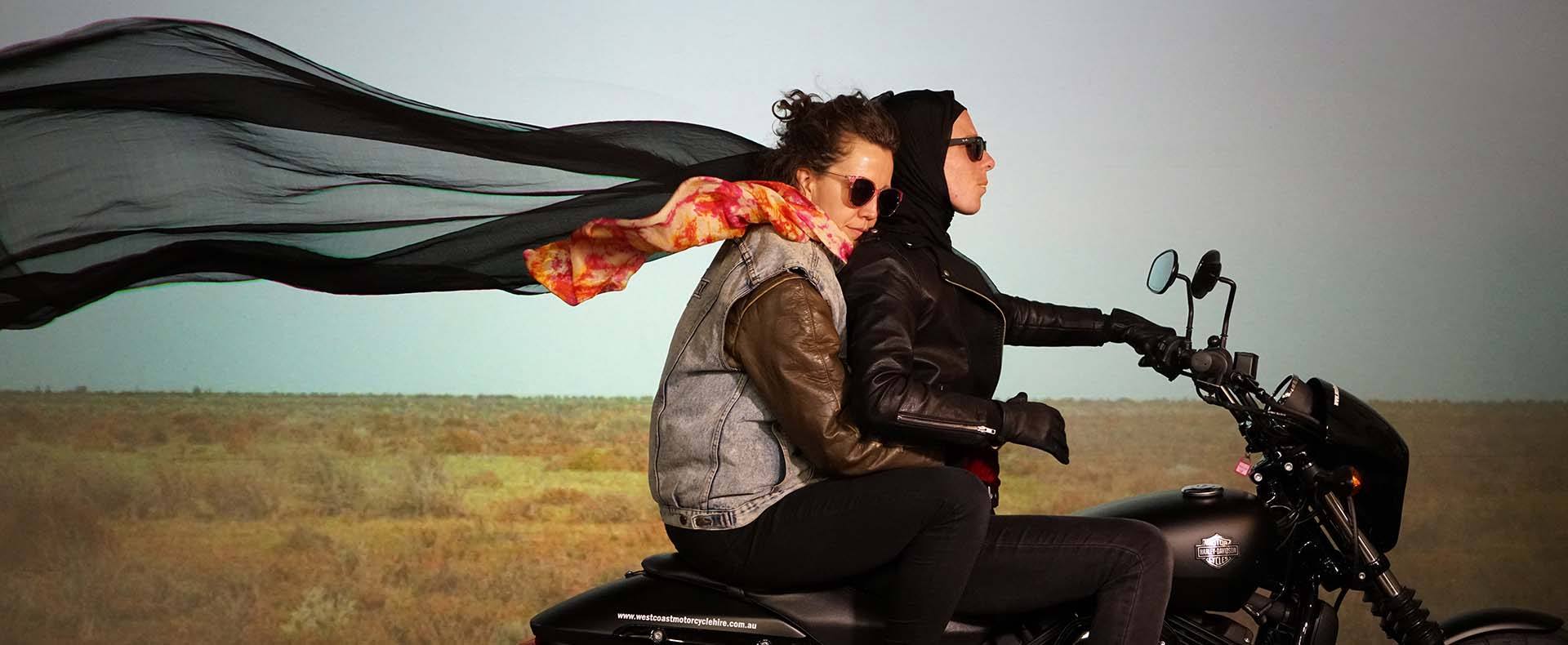 Photo
/ Cigdem Aydemir, The Ride, 2017 (detail) Proximity Festival, Perth. Courtesy of the artist. The artwork above has been assisted by the Australian Government through the Australia Council for the Arts, its arts funding and advisory body.
Up in the Sky | Landing Points
Race, place and identity. Contemporary artists respond to Tracey Moffatt's 1997 photographic series Up in the Sky
Summer Exhibition Suite 2017 / 2018
On the 20th anniversary of Tracey Moffatt's work Up in the Sky, Penrith Regional Gallery will exhibit this seminal series in its Lewers House Gallery.  Produced in 1997, this photographic series may be read as black and white film stills, set in an iconic outback Australian landscape. Moffatt's landscape is peopled, with an open-ended narrative that is provocative of questions of personal, cultural and political histories, both remarkably Australian and global.
Headlining the Gallery's Summer Exhibition Suite, in the Main Gallery, a curated exhibition – Landing Points –  will, along with commissioned essays, look to Moffatt's work as a starting point in consideration of the last 20 years of race, place and identity in Australia.
Eleven artists (established and early career) will produce new works for the show, across the mediums of painting, performance, photography, film and installation. These artists are:
Tim Johnson, Jason Wing, Alana Hunt, Caroline Garcia, Victoria Garcia, Carla Liesch, Nicole Monks with Luke Butterly, Mark Shorter, Cigdem Aydemir, Hayley Megan French and Joan Ross.
The artists will respond to the cultural complexities layered in the Australian landscape and our relation to it.
---
Summer Exhibition Suite 2017 / 2018 Digital Catalogue
Find out more about the exhibition by viewing our catalogue
Download now