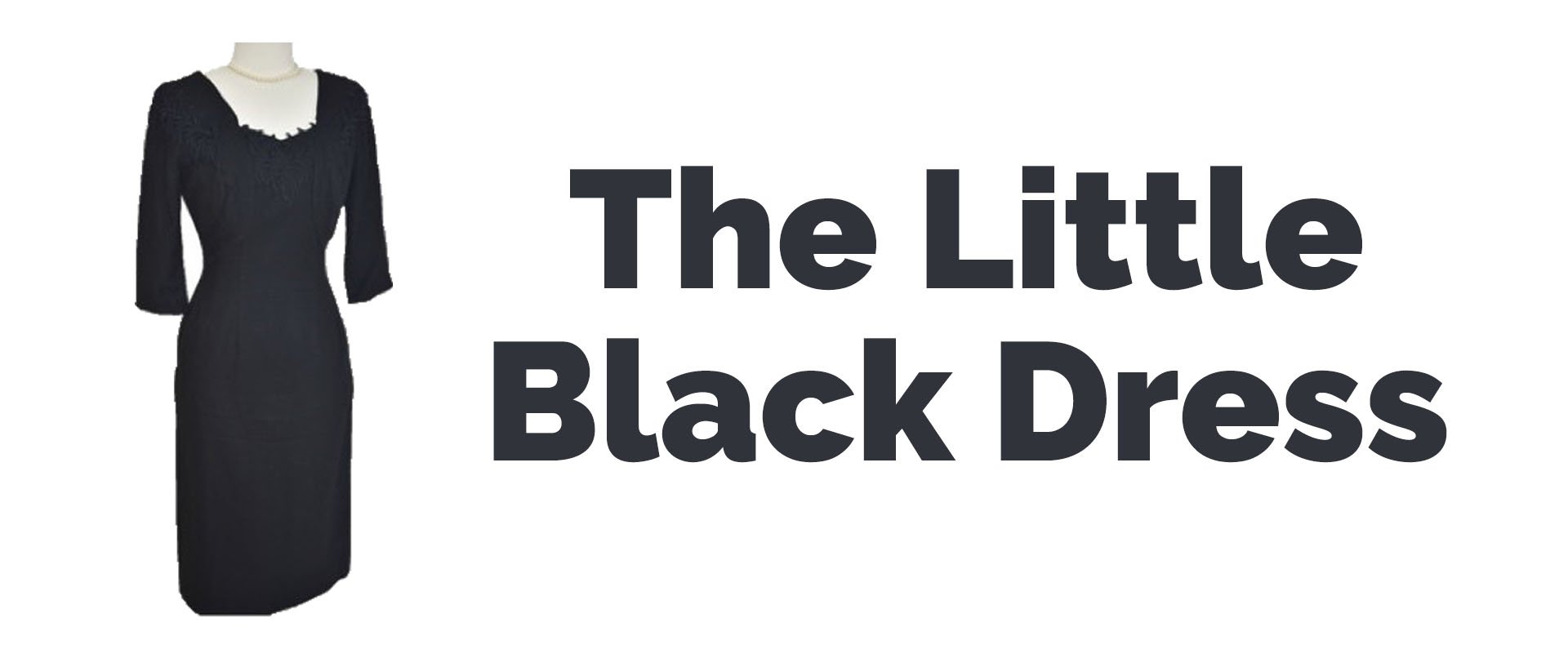 The Little Black Dress
A Cavalcade of History and Fashion Presentation
Every woman must have an LBD which can be worn time and again, to any occasion, just change the accessories! Find out when this essential fashion item originated. See the change in the silhouette over the decades, from the late 19th century to today. A Cavalcade presentation is a themed talk and includes examples from the collection with commentary. Items are carried amongst the audience, allowing a closer look at pieces from the collection.
The Cavalcade of History and Fashion is a museum with a collection of original historic gowns and accessories with provenance, dating from the 1700s preserving Australia's social and fashion history.
Bookings essential by Wednesday 23 October as places are limited. Payment to be made at time of booking by credit card or cash over the phone. Please call the Gallery at 4735 1100
Please wear your own Little Black Dress or Smart Attire. The event concludes with cocktail food and after 5 drinks.
Presented by The Cavalcade of History and Fashion & The Friends of Penrith Regional Gallery, Home of the Lewers Bequest