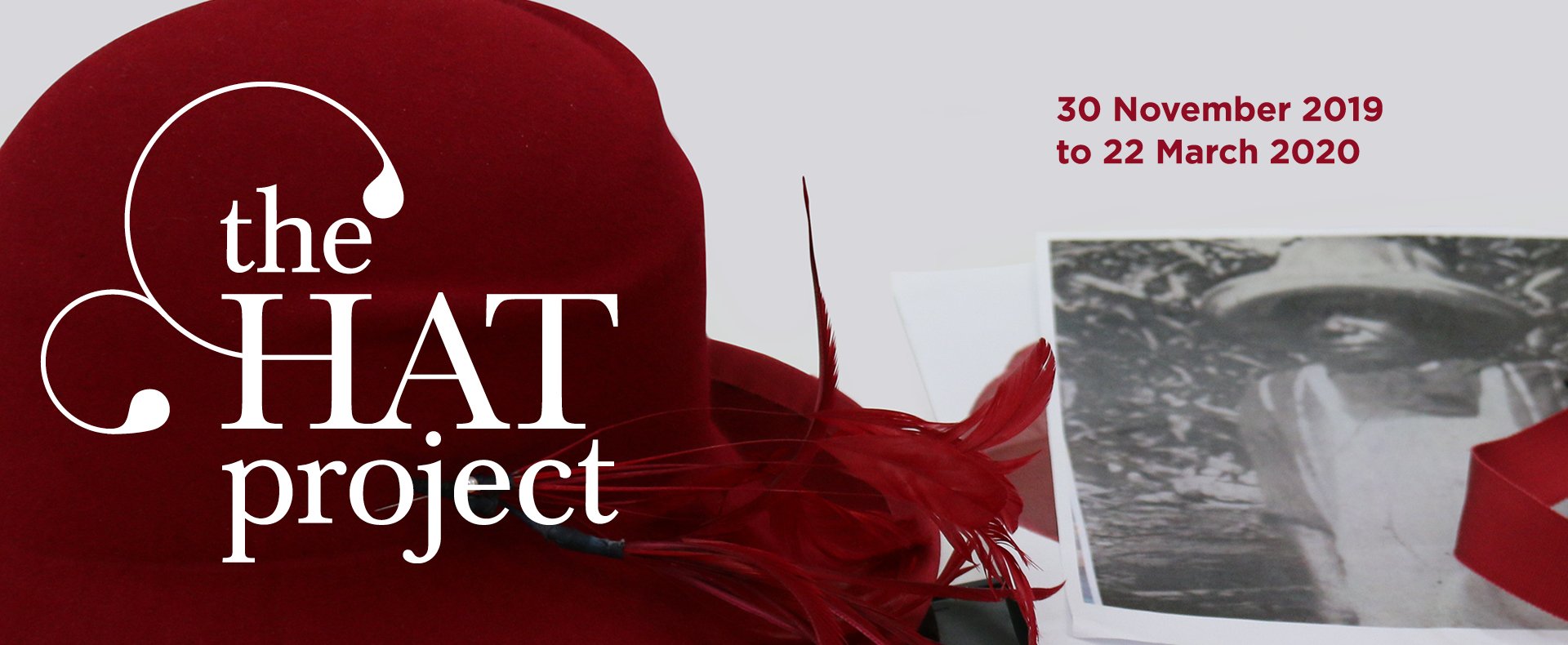 The Hat Project
Developed in partnership with Penrith Regional Gallery and Penrith City Council, through their Aboriginal Liaison Officer and Senior Cultural Development Officer.
The Hat Project involves a series of workshops with an experienced creative Milliner Catherine Kelly. Aboriginal artists, Elders and participants will meet together, learn new skills and talk about the past and how it has shaped their identities. The associated significance of the hat offers a unique sculptural form for self-expression, The Hat Project is particularly concerned with a period of time in Australia's history when Sunday was sacred, and when people dressed in their best clothes for church and for family gatherings, picnic and race days. The Christian church and its historical association with mission communities has left a mixed legacy for many Aboriginal people. Remembered is both the joy of community, family and shared faith, but also the loss of traditional practices and paternalistic control. Aboriginal domestic servant often became very skilled at dressmaking and hat making.
The core group of Elder Aboriginal women participants will be supported and joined by Artist Willurai Kirkbright, whose contemporary multi-disciplinary art form expands the definition of 'aboriginal art'. The project brings together the local Elder Aboriginal women participants telling and sharing their stories and imparting their knowledge and skills to Aboriginal and non-Aboriginal participants within the workshops.
The series of 10 developmental workshops will enable interactive connections that offer the participants the time to reflect on life journeys. Utilising the unique sculptural form of the hat as the wearable creative vehicle, that will capture the individual's voice and the reflection of history. This will be encapsulated by multi-media Artist Brendan O'Connell through oral and visual documentation along with a series of interviews with each participants (film, audio, stills and video). The 12 interview pieces with have accompanying subtitles and captioning for accessibility. An exhibition will to be held at the Penrith Regional Gallery with the possibility of touring other NSW Regional Galleries and/or Penrith's Sister Cities.