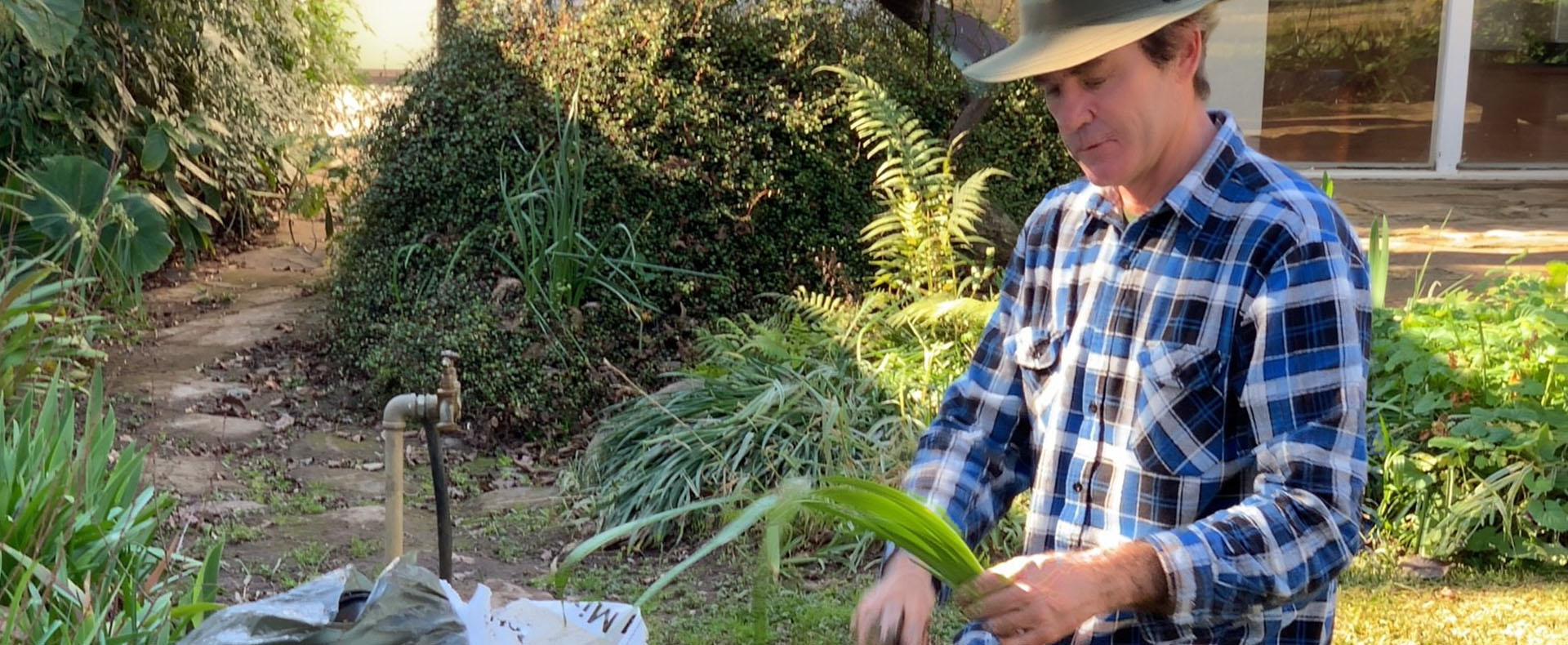 Producer
/ The Friends of Penrith Regional Gallery, Home of the Lewers Bequest
The Dangerous Garden
A tour and talk by Shayne Roberts, Heritage Gardener - SOLD OUT
This event is now sold out (as of 2 September)
Join us (and bring your friends and neighbours!) to discover the dangerous garden of Margo and Gerald Lewers.
Historically part of the home and property of Australian artists Gerald and Margo Lewers, the heritage garden has been maintained true to the design and plantings of Margo. What did Margo plant that can cause so much danger in a garden? How can a garden which won the Sydney Morning Herald Garden Competition in 1956 and today is still  such a beautiful series of spaces and courtyards, each with its own character be considered dangerous?
Find out by joining the Gallery's Heritage Gardener, Shayne Roberts, on a garden tour and talk.
Come along to the fundraiser hosted by the Friends of the Gallery, enjoy a delicious morning tea provided by Cafe at Lewers served at 10am prior to the talk, the magnificent blooms of the magnolia and learn of some of the danger behind the beauty of the garden! Plus as a gift for spring, receive a potted iris bulb from the garden to take home.
Bookings essential by Wednesday 11 September as places are limited. Payment to be made at time of booking by credit card or cash over the phone. Please call the Gallery at 4735 1100 or email gallery@penrith.city