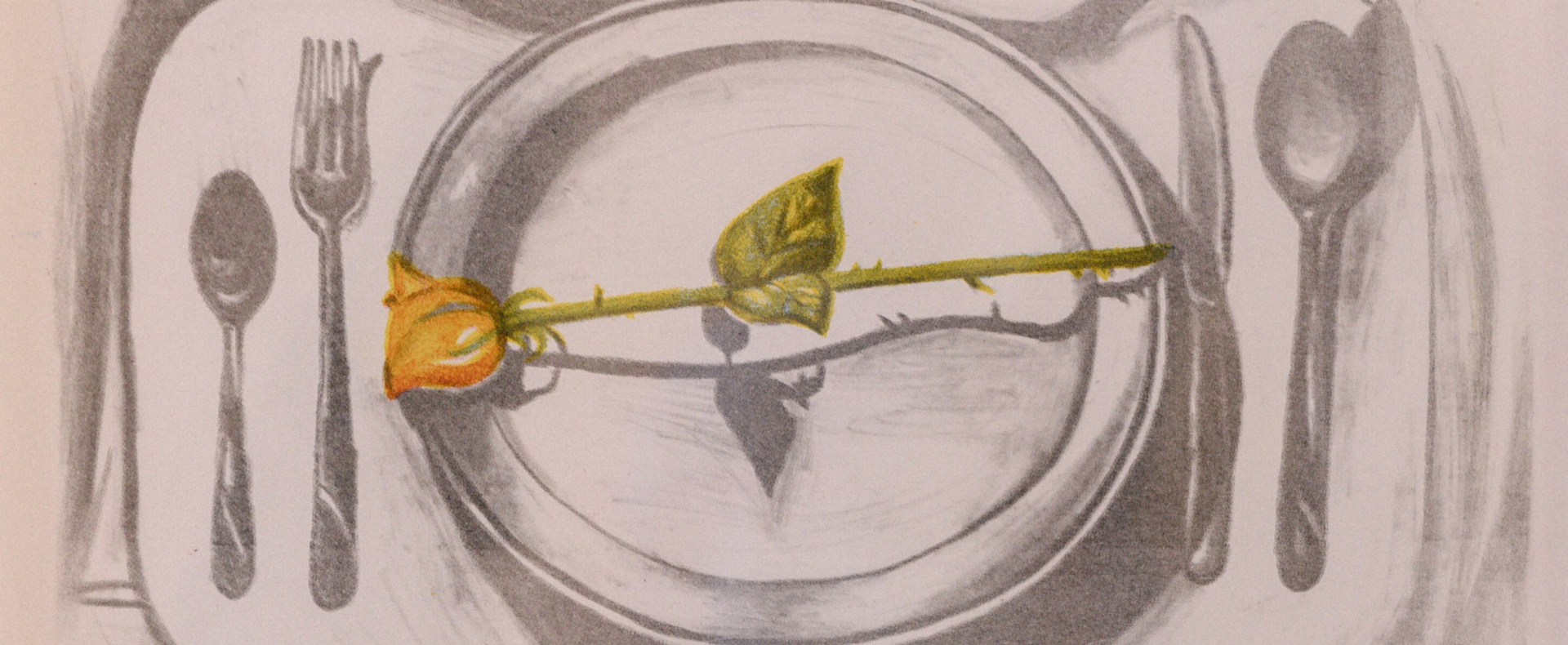 Photo
/ Abdullah M. I. Syed, Dream Last Supper I (Detail), 1997, Lithograph. Courtesy of the artist and Gallery Sally Dan Cuthbert, Sydney
The Artist's Table
An Immersive Art & Dining Experience
Hosted by Abdullah M. I. Syed
Dine as a guest of artist Abdullah M. I. Syed and his wife Salma Ehsan Cheema, at this immersive art experience inspired by the exhibition Rebellious Belly.
An aromatic five course meal will be served to guests at The Artist's Table, arranged with unique elements designed by the artist in response to his exhibition. The bespoke menu created by Cafe at Lewers in collaboration with the artist and his wife, brings together flavours from the exhibition with contemporary Australian cuisine, peppered with delicacies from Abdullah and Salma's home cities of Karachi and Lahore, Pakistan.
The evening begins with a private tour of the exhibition with mocktail and canape service, before a live performance from special guest musicians Qawwal Party, sharing their sacred and authentic qawwali devotional music. Guests will also take home an exclusive gift from their host, including elements of the table setting to commemorate the experience.
Please Note:
Due to the special nature of the menu, we are not able to cater for dietary requirements. If you have any questions regarding your dietary requirements, please email gallery@penrith.city before booking.
The menu includes bespoke mocktail and a selection of non-alcoholic beverages. Alcohol is available to purchase separately on the evening.
Where possible, please book tickets for your group at the same time to ensure you are seated together or email gallery@penrith.city to confirm.
Bookings close Friday 4 August 5pm