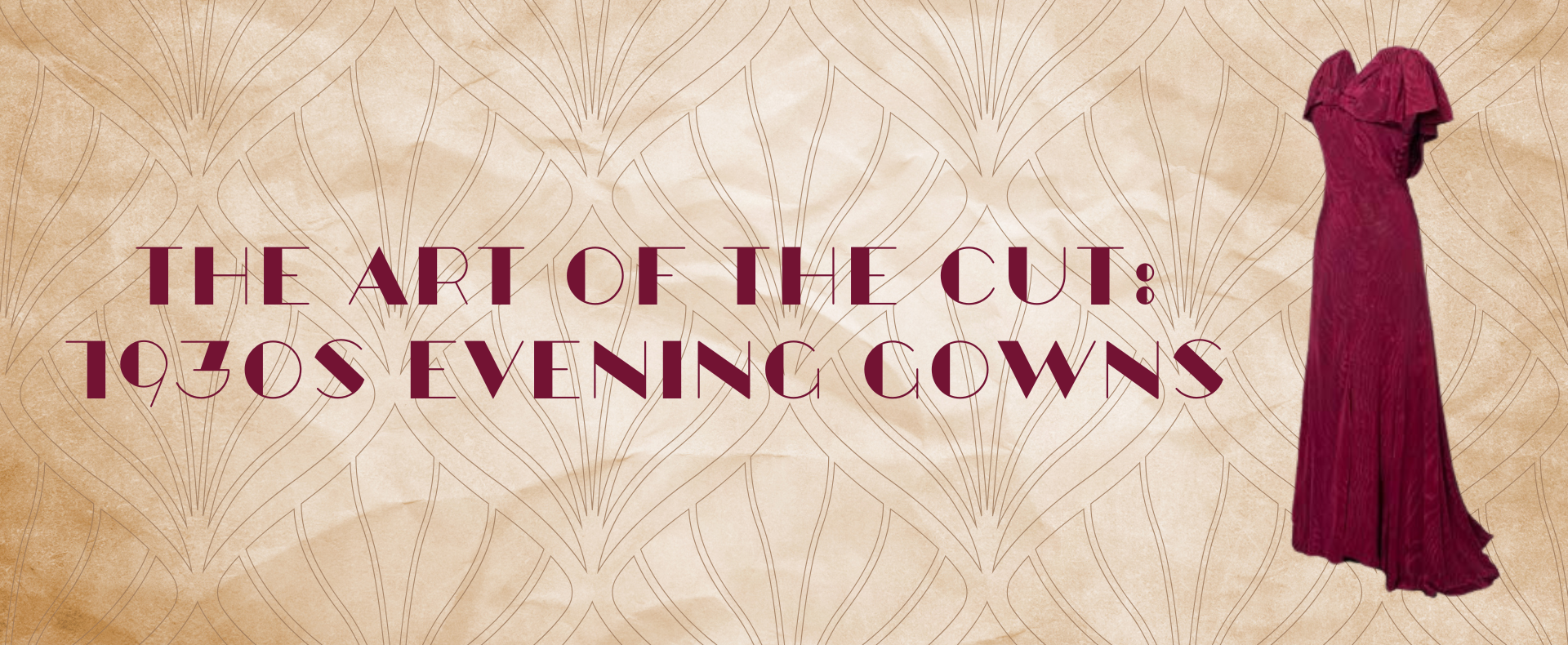 Producer
/ Friends of the Gallery & The Cavalcade of History and Fashion
*SOLD OUT* The Art of the Cut: 1930s Evening Gowns
The Cavalcade of History and Fashion
*This event is sold out*
Delight in the elegance of these original 1930s glamorous evening gowns and accessories. Hear the stories of the real women who wore these gowns as history is brought to life.
Bookings essential, tickets include an afternoon tea. Bookings close 20 March.
Wear your 1930s outfit and have your photograph taken with a 1930s motor car between 3pm – 4pm during the afternoon tea!
A Cavalcade presentation includes examples from the collection with commentary. The Cavalcade of History and Fashion is an organisation with a collection of original historic gowns and accessories with provenance, dating from the 1700s preserving Australia's social and fashion history. For more information, visit thecavalcade.org