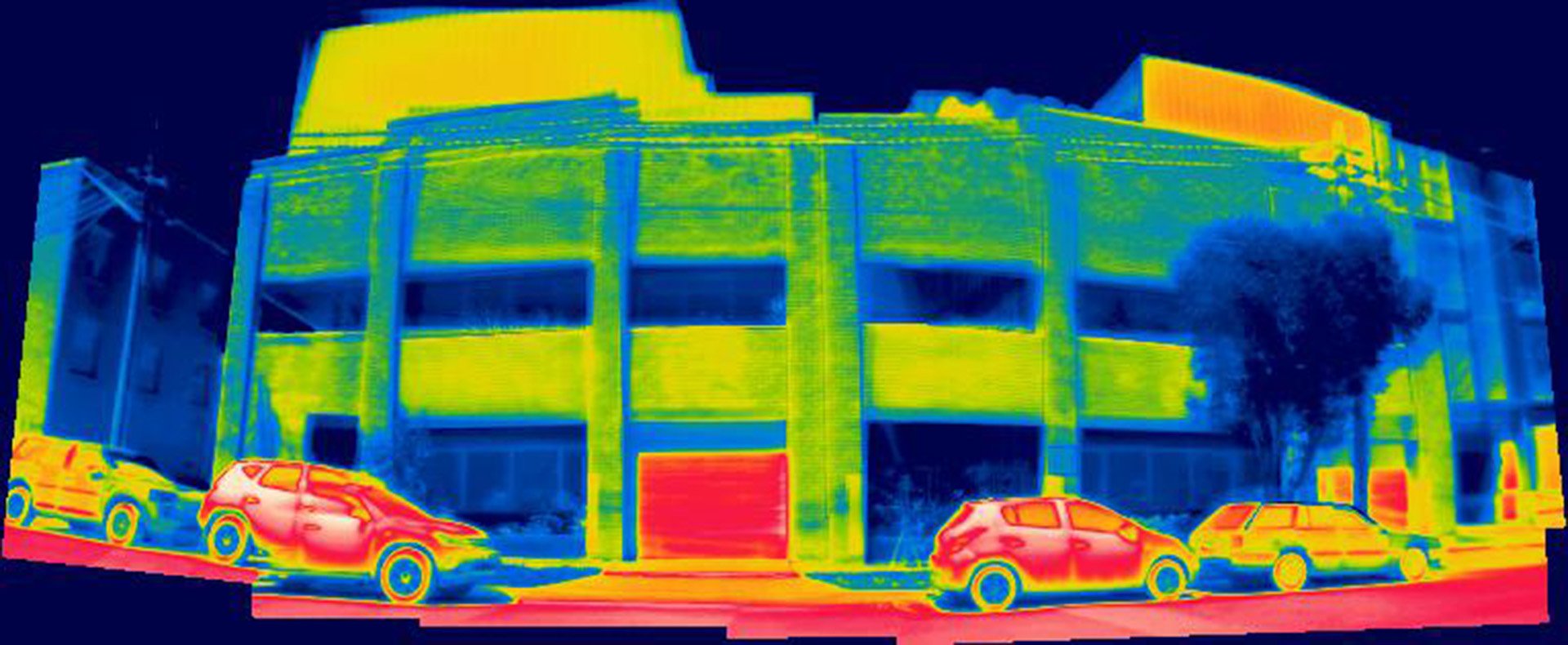 Photo
/ Thermal panoramas and images taken by Jonathan Fox using a ground-based infra-red camera
Producer
/ In partnership with MAAS, in conjunction with Sydney Design Festival
Sustainable Suburbs: Designing Thermal Comfort
Ever wondered how you can design suburbs and cities to beat the heat?
A Sydney Design Festival 2019 event
Ever wondered how you can design suburbs and cities to beat the heat? Join MAAS Head of Curatorial and The Ideal Home co-Curator, Jacqui Strecker in conversation with Jonathan Fox and Andrew Hewson in this enlightening panel discussion which investigates current research, planning practices and design techniques that ameliorates rising temperatures and improves sustainability and liveability in our suburbs.
Jonathan Fox is Lecturer (High Performance Architecture) at UNSW Built Environment and is working on the development of a Geospatial Information System (GIS) based application to classify and predict the thermal effects of building facades on outdoor microclimates. This predictive model will equip planners, architects and government agencies with quantitative information about the microclimate effects of building design.
Andrew Hewson is Sustainability Education Officer, at Penrith City Council who is very aware of the challenges that the local climate presents. Andrew's work involves partnering with local residents, schools, and staff from across Council to create more liveable and sustainable communities for the future. He has an interest in the role of climate adaptive urban spaces and architecture to achieve these goals.
10 March 2019
2 – 3pm
Free
Bookings essential T 02 4735 1100 | gallery@penrith.city
Summer Exhibition Suite 2018 / 2019 Digital Catalogue
Find out more about the exhibition by viewing our catalogue
Learn More