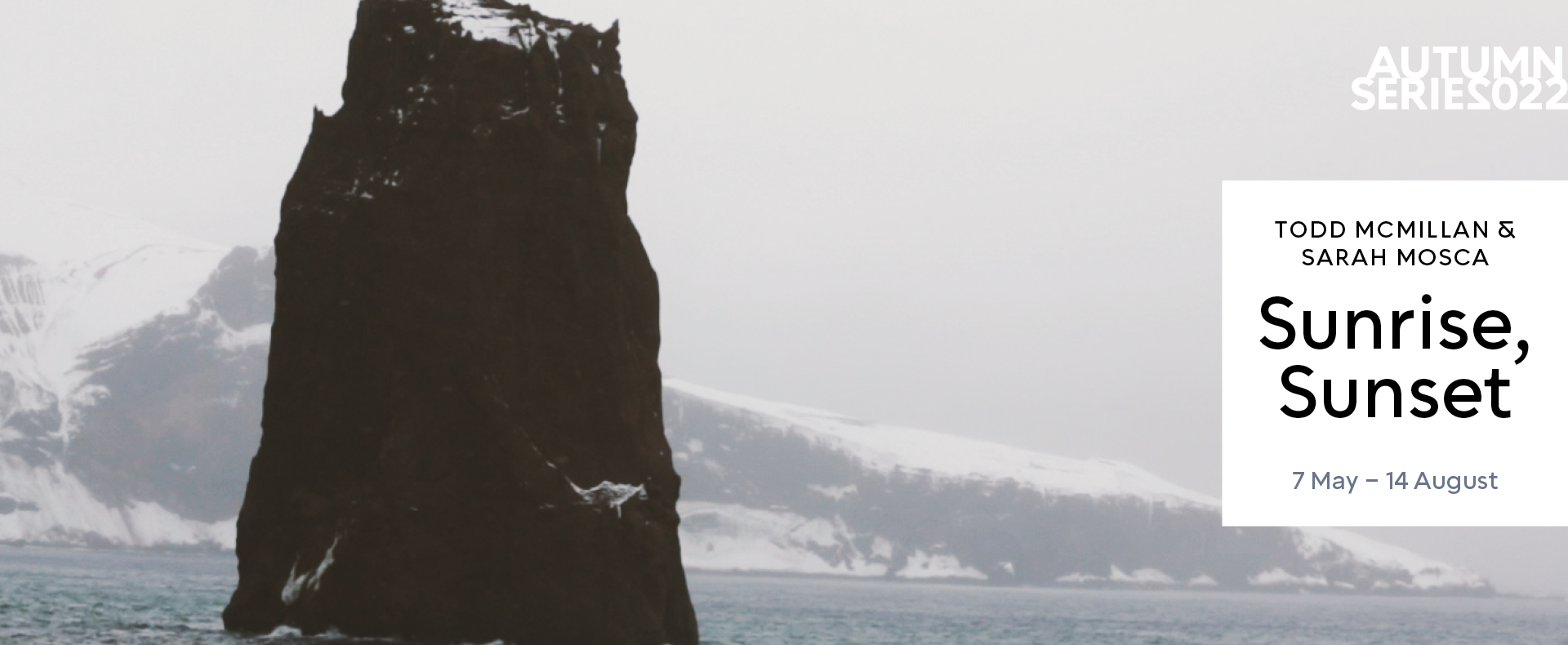 Sunrise, Sunset
Exhibition extended till 21 August!
Todd McMillan and Sarah Mosca present an exhibition of new works, Sunrise, Sunset. Beginning with Italo Calvino's text, Invisible Cities, McMillan and Mosca initiate, through their individual works, a dialogue that echoes the form of this seminal travelogue. Calvino's text is a conversation that seeks to evoke the city of Venice through a series of descriptions of places that do not exist. Sunrise, Sunset is a rumination on experiences of memory and place, touching on the trajectory of our civilisation as much as the limits of our ability to comprehend our lived reality. The exhibition speaks to the embodied experience of the passing of time, and the mutability of the historical narratives that inform our consciousness.
Mosca's large scale works shift between practices of photography, the archival and sculptural forms, where individual works are encountered and experienced in relation to one another. Drawing on an archive of found images, Mosca creates new threads of perception and meaning. Her works are at once experiential and intimate, conjuring a sense of performativity and inquiry.
McMillan's film, paintings and installation are concerned with the experience of time and endurance, often on a cosmic scale. Images of the sea and sky are rendered moving at a glacial pace, both as a homage to Romanticism as well as gesturing towards our essential need for poetry in times of crisis.
Sunrise, Sunset plays out across Lewers House like the passing of the day, where an image may emerge at the edge of perception only to recede once again.
7 May – 21 August 2022
Please click here to check the Gallery's Open Hours ahead of your visit