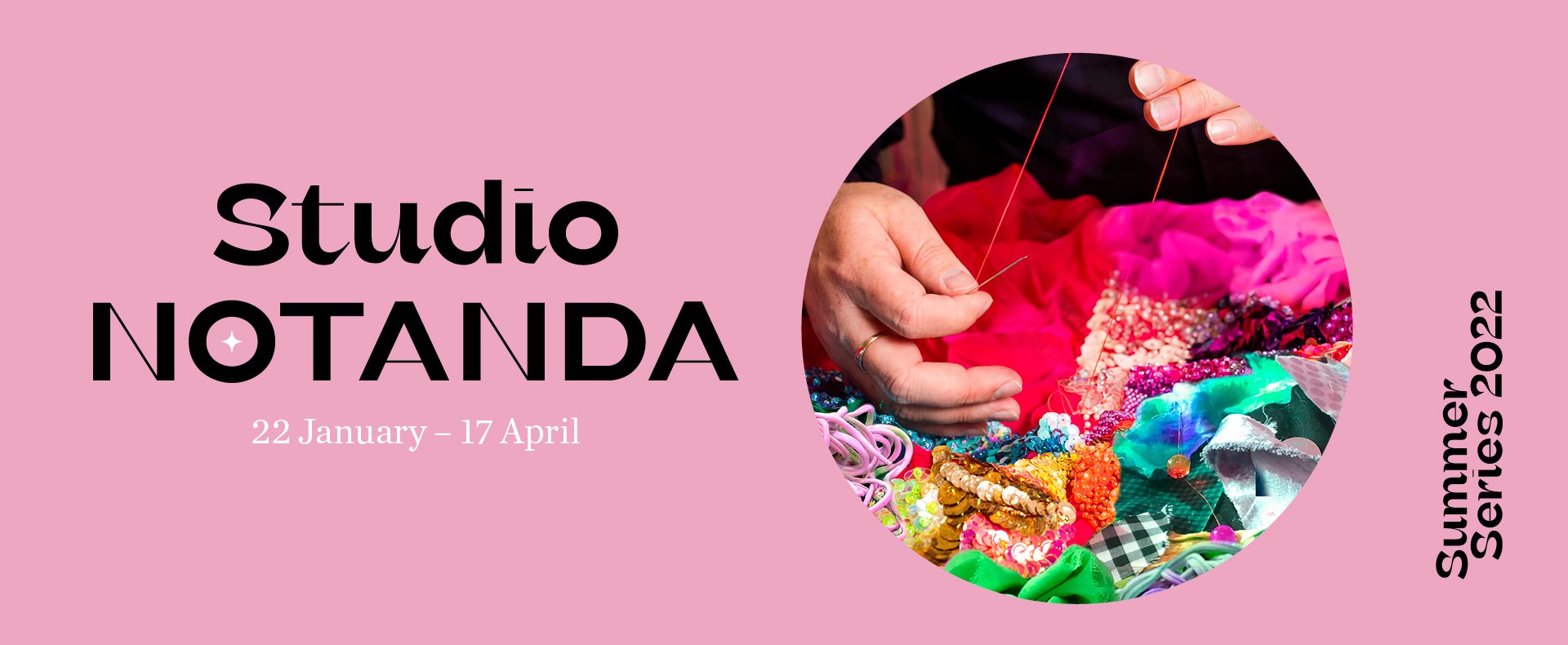 Studio Notanda
Loungeroom Gallery
Studio Notanda is a working textile studio, where a team of local makers, artists and curious beginners meet each week to transform waste clothing material into tactile, functional art.
Artist Liam Benson leads the open, playful and creative sessions, where new and familiar textile processes are shared. The group investigate techniques that rethink and repurpose materials to imbue them with new meaning, transforming unwanted clothing into collaborative artwork. Over the course of the exhibition, documentation of these experiments will unfold across the walls of the Loungeroom Gallery.
Inspired by the Gallery, garden and exhibitions, the experiments of Studio Notanda will be used to create a communal picnic mat and cushion set that will welcome visitors to future programs. Notanda, meaning an object worth noticing, is taken from Margo Lewers' interior decorating shop in Rowe Street, Sydney. Established in 1935, Notanda Gallery sold interior wares, ceramics and hand-printed fabrics designed by the artist.
Liam Benson is a multi-disciplinary artist living and working on Dharug Country, Western Sydney. Incorporating performance, photography, video and textiles, his practice reflects on the exchange between identity and culture, as a living process that is informed by and illuminates the spectrum of collective consciousness. Liam's practice is informed by and incorporates socially engaged process that supports communal exchange and creative learning.
22 January – 17 April 2022
Please click here to check the Gallery's Open Hours ahead of your visit
Loungeroom Gallery
08 Feb - 03 Apr 2022