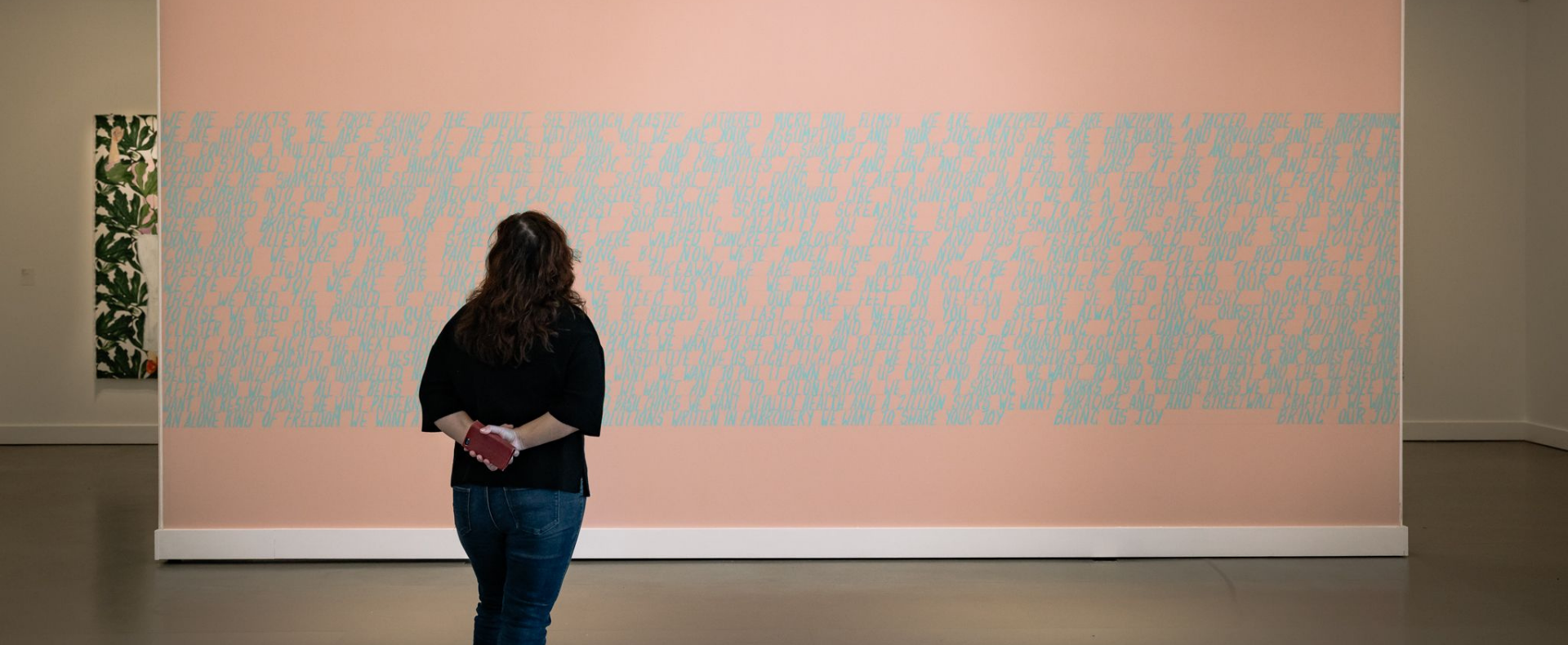 Photo
/ A Girl Like You, installation view, Penrith Regional Gallery. Photography by Jacqui Manning. 
Skirts Manifesto Performance
Public Program
Listen to the voices of the Skirts perform their Manifesto live for the first time as part of Linda Brescia's current exhibition A Girl Like You.  
The Skirts are a group of women local to the suburb of Kingswood that worked closely with Linda Brescia and writer Felicity Castagna, to devise the Skirts Manifesto – a declaration around visibility and safety of women, that combines poetic observations with a powerful list of actions and demands.   The Skirts will perform live in front of a large-scale mural of the manifesto in the Main Gallery in this one-off special event.  
This is a FREE event –  bookings essential.
Skirts was produced and presented by C3West on behalf of the Museum of Contemporary Art Australia in partnership with Penrith City Council.