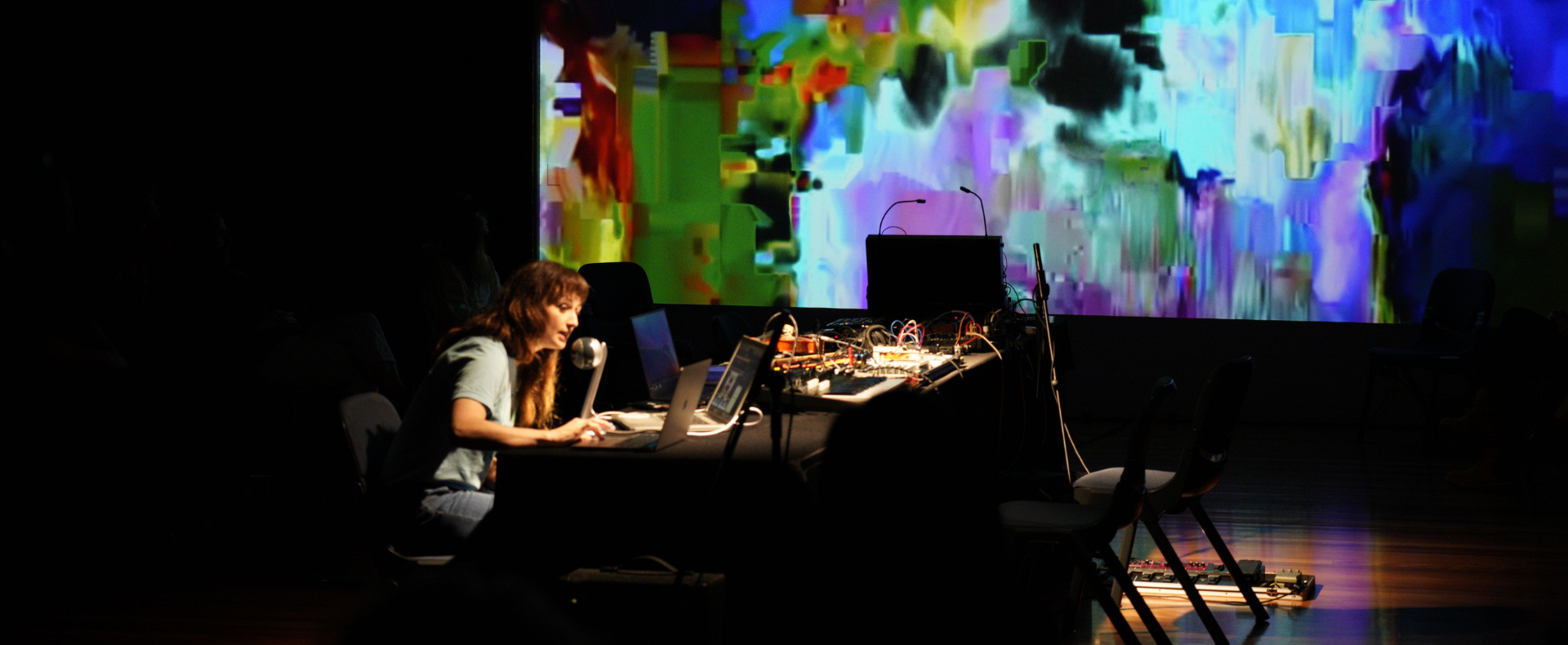 Photo
/ Naomi Oliver Photo by George Tillianakis, at Soft Pedal II, The Leo Kelly Blacktown Arts Centre 2021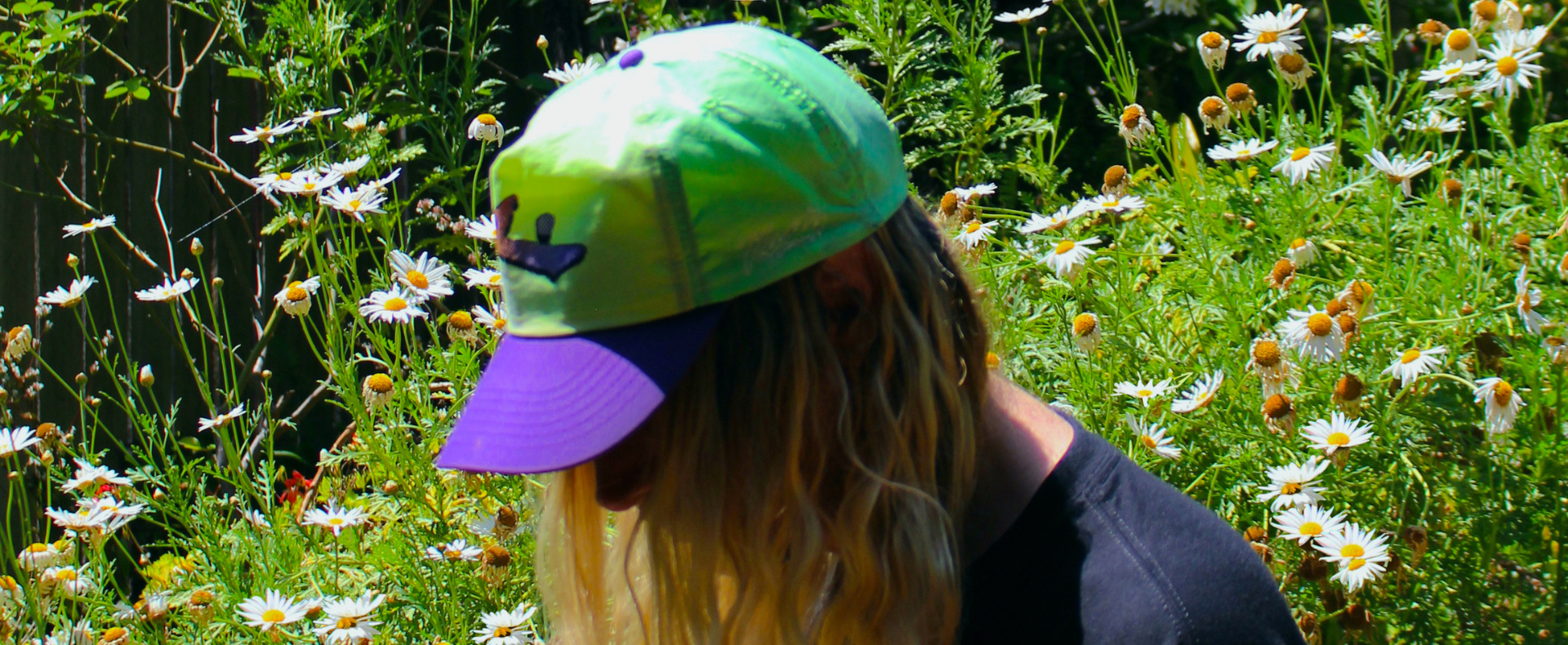 Photo
/ George Tillianakis Triple Threat. (shot October 2023)
Simmer: Naomi Oliver & George Tillianakis
New Movements in Music and Art
Simmer is an evening program of experimental music and art at Penrith Regional Gallery this Summer. Rich with sensorial encounters, Simmer awakens the senses as the sun sets over the gardens and galleries at Emu Plains. Simmer includes a program of music and sound art, curated by acclaimed Blue Mountains composer Monica Brooks, and a series of workshops facilitated by guest artists. CLICK HERE to view the full Simmer program.
Doors open at 6pm, with performances starting at 7pm.
Food and drinks available for purchase through Cafe at Lewers.
ABOUT THE ARTISTS
Naomi Oliver's multimedia practice includes sound and video, which often highlight technological defects and the lo-fi. This includes mediums such as corrupted digital imagery, audio cassette tape, static, feedback, and distortion (both visual and audio). Oliver accompanies her soundscapes and experimental songs with live video mixing and synth vocals. She has performed at Soft Pedal II, curated by George Tillianakis at The Leo Kelly Blacktown Arts Centre (2021), Lumière Festival at Mt Victoria (2022) and Dream Alley Dream (2022).
George Tillianakis is a Sydney based multidisciplinary artist: video performance artist, composer, musician, performer, writer, poet, and curator. George has been active in the arts for 20 plus years, exhibiting and performing in Australia and internationally, at Artspace, Performance Space, Art Gallery of NSW, and the Museum of Contemporary Art. George has released electronic albums as Melodiqa, and indie shoegaze albums as Chainsaw Melody.
This initiative is proudly supported by the NSW Government through the Culture Up Late Western Sydney program.