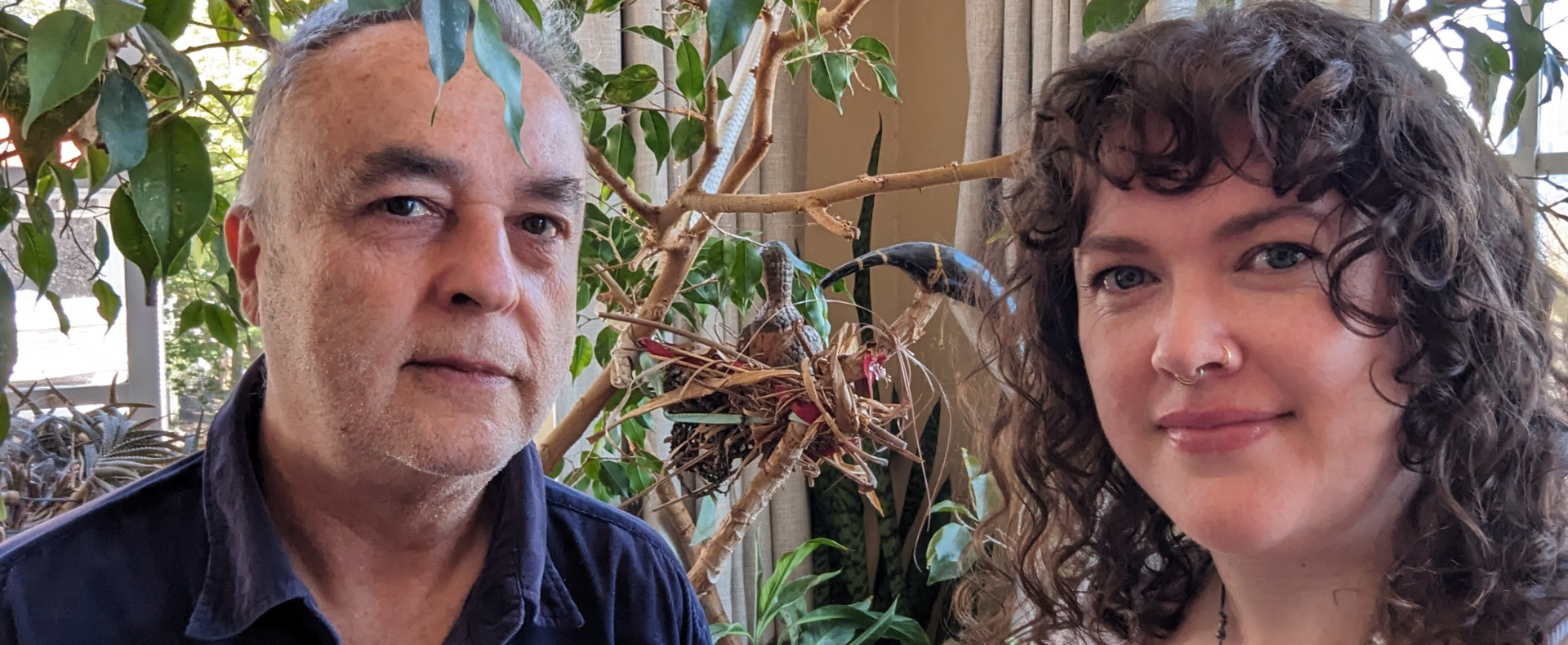 Photo
/ Jim Denley and Melanie Herbert
Simmer: INSIDE/OUTSIDE
New Movements in Music and Art
Simmer is an evening program of experimental music and art at Penrith Regional Gallery this Summer. Rich with sensorial encounters, Simmer awakens the senses as the sun sets over the gardens and galleries at Emu Plains. Simmer includes a program of music and sound art, curated by acclaimed Blue Mountains composer Monica Brooks, and a series of workshops facilitated by guest artists. CLICK HERE to view the full Simmer program.
Doors open at 6pm, with performances starting at 7pm.
Food and drinks available for purchase through Cafe at Lewers.
ABOUT THE ARTISTS
INSIDE/OUTSIDE
Inside/outside: Jim Denley (flutes, gumnut, voice) and Mel Herbert (violin) have been making music together for over ten years, mainly in the Splinter Orchestra, or in smaller assemblages that have come out of Splinter; this is their first duo concert. What they share is an approach to musickin that doesn't involve atomised notes, or tones, that what they individually and then collectively work with are polyphonic sound-clouds that are wave-like, full of potential and ambiguity, but hard to pin down. Sounding together, they tend to arrive at unlikely, poetic plateaus that are unpredictable and metastable; they can dissolve just as unpredictably as they become. The phenomena they are interested in are often quiet, delicate, and porous to all the other sounds occurring in a specific place. Hence, their performance will co-create with the gallery's inside/outside, garden/gallery porosity.
MELANIE HERBERT
Melanie Herbert's multi-speaker installations and compositions have been presented at MONA FOMA, Vivid Festival, ABC Radio and Liquid Architecture. As a violinist, Melanie has performed in The Splinter Orchestra since 2011, and within smaller groups such as Tone Bird with Romy Caen. Melanie also creates sound for theatre, having worked with Green Door Theatre Company, Ninefold Ensemble, Outhouse Theatre Company, and Penrith Performing & Visual Arts. Melanie was sound designer for the last two Originate productions at Q Theatre in 2022 and 2023.
JIM DENLEY
Jim Denley was born in Bulli on Dharawal country. His work emphasizes eco-musicality, spontaneity, site-specificity and co-creation with musickin (human and more-than-human). From 1989 to 2003 he worked with the text/music group Machine for Making Sense. In Weather Volume 1: The Hidden Valley (splitrec 31) documents his engagement with the Budawang Mountains, south of Nowra and his current major project is a new set of recordings – With Weather Volume 2 Gadigal Country (splitrec 32) – part of PhD research he is currently undertaking at the dept. of Art, Design and Architecture at UNSW.
This initiative is proudly supported by the NSW Government through the Culture Up Late Western Sydney program.
---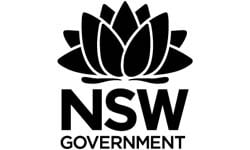 ---