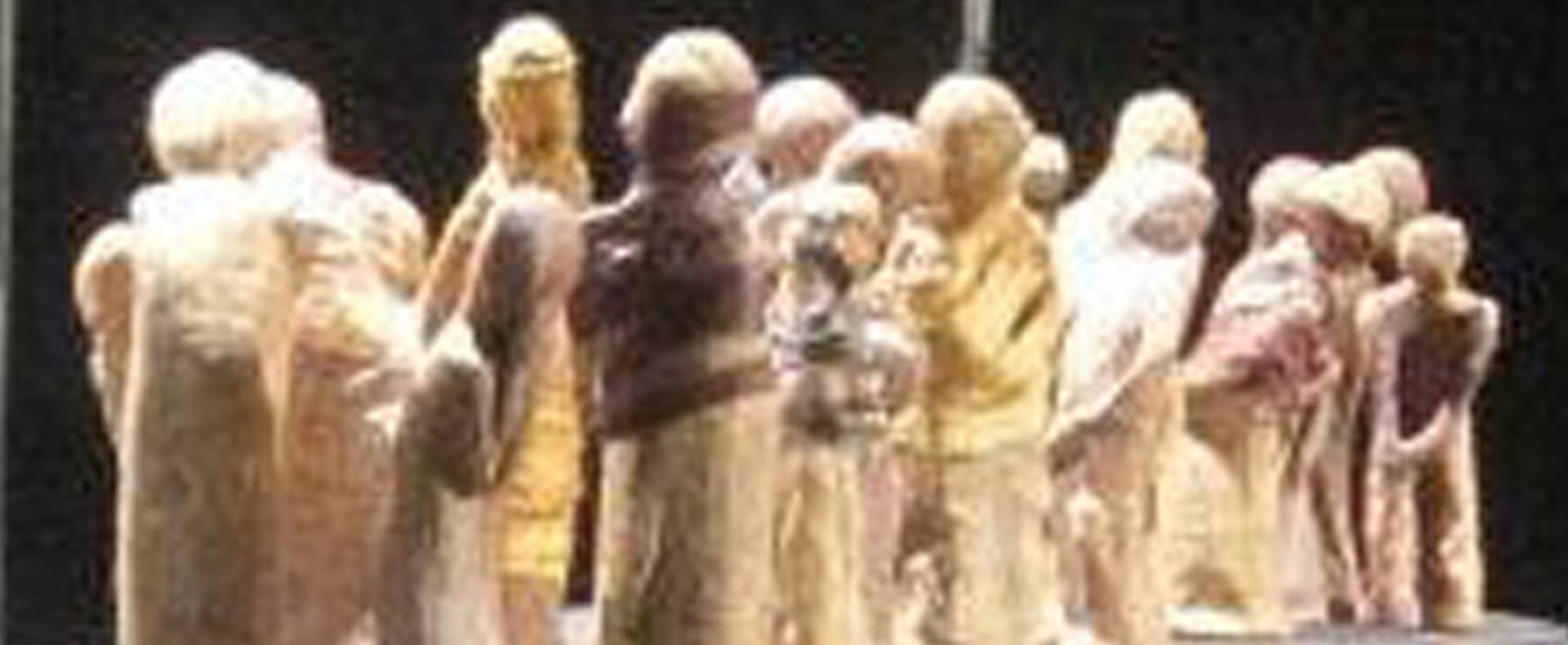 See no evil, hear no evil
Christine Ghali combines ceramics and multi-lingual text - Arabic, Egyptian and English and multiple figurative clay forms.
Christine Ghali is a recent graduate of the University of New South Wales: Art & Design's Masters of Arts Administration course, and is the Gallery's education intern. Christine's studies focussed on the potentially transformative effect participating in the arts can have on children and youth at risk. Her investment in her research paper: Is There A Place for Art Education in Western Sydney? An Investigation on Its Importance for the Development of Children and At Risk Youth, makes her a valuable addition the team.
Christine's own cultural heritage informs her art practice within which she uses ceramics and multi-lingual text. In her graduating work, See no evil, hear no evil, 2012, she inscribed words in Arabic, Egyptian and English into multiple figurative clay forms in response to the Egyptian revolution, which exacerbated the already existing difficulties the Coptic (native Egyptian) Christians were experiencing in their homeland. Christine graduated from a Fine Arts degree in 2012, from the then college of Fine Arts (COFA) now known as UNSW Art & Design majoring in ceramics).
Christine's work can be seen on display, free of charge, at Penrith City Library.
Christine will be developing and delivering a regional youth project in response to George Gittoes exhibition, I Witness, which is on exhibition as part of the Gallery's Winter Suite from 28 May until 21 August. I Witness explores the capacity of figurative art to address issues of an ethical, if not spiritual, nature where the question of being human is starkly framed in the context of war and terrorism.