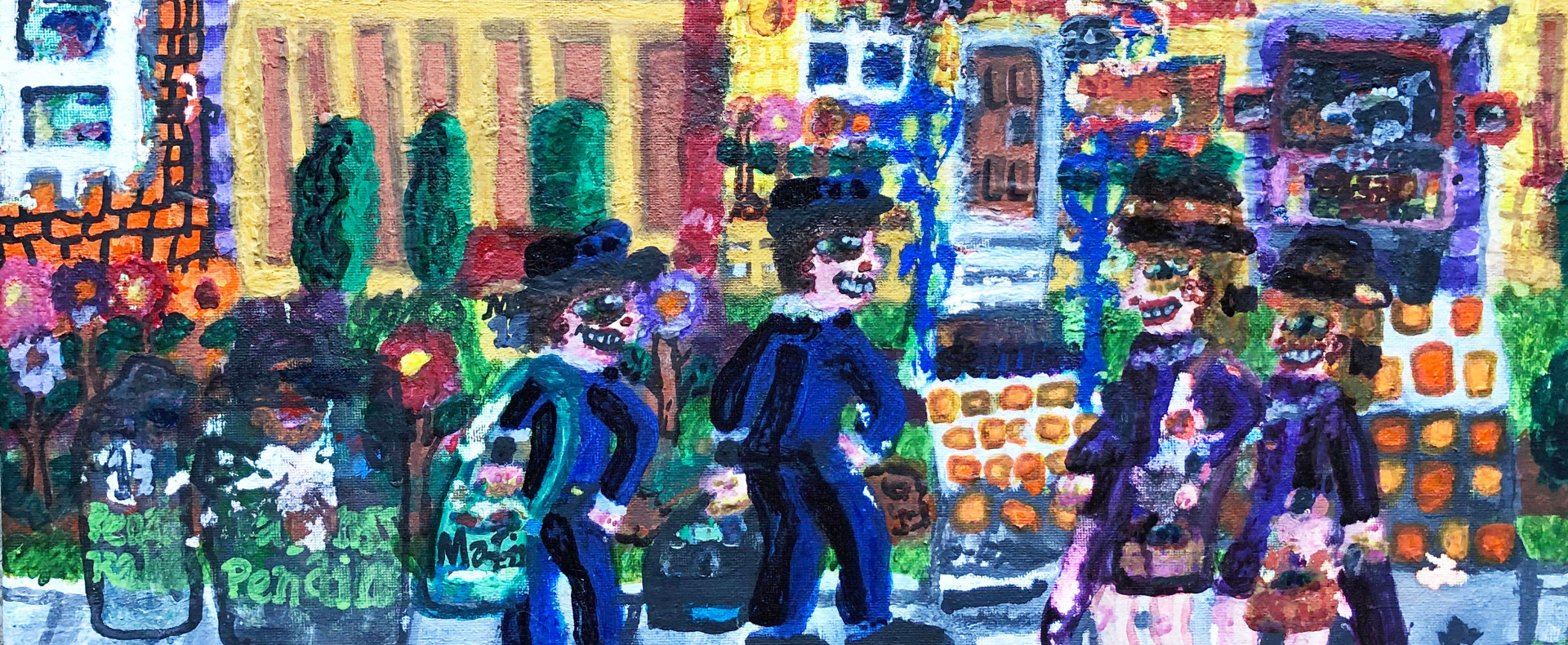 Photo
/ Bradley and School Friends, 2022, Mixed media on canvas. Courtesy the artist.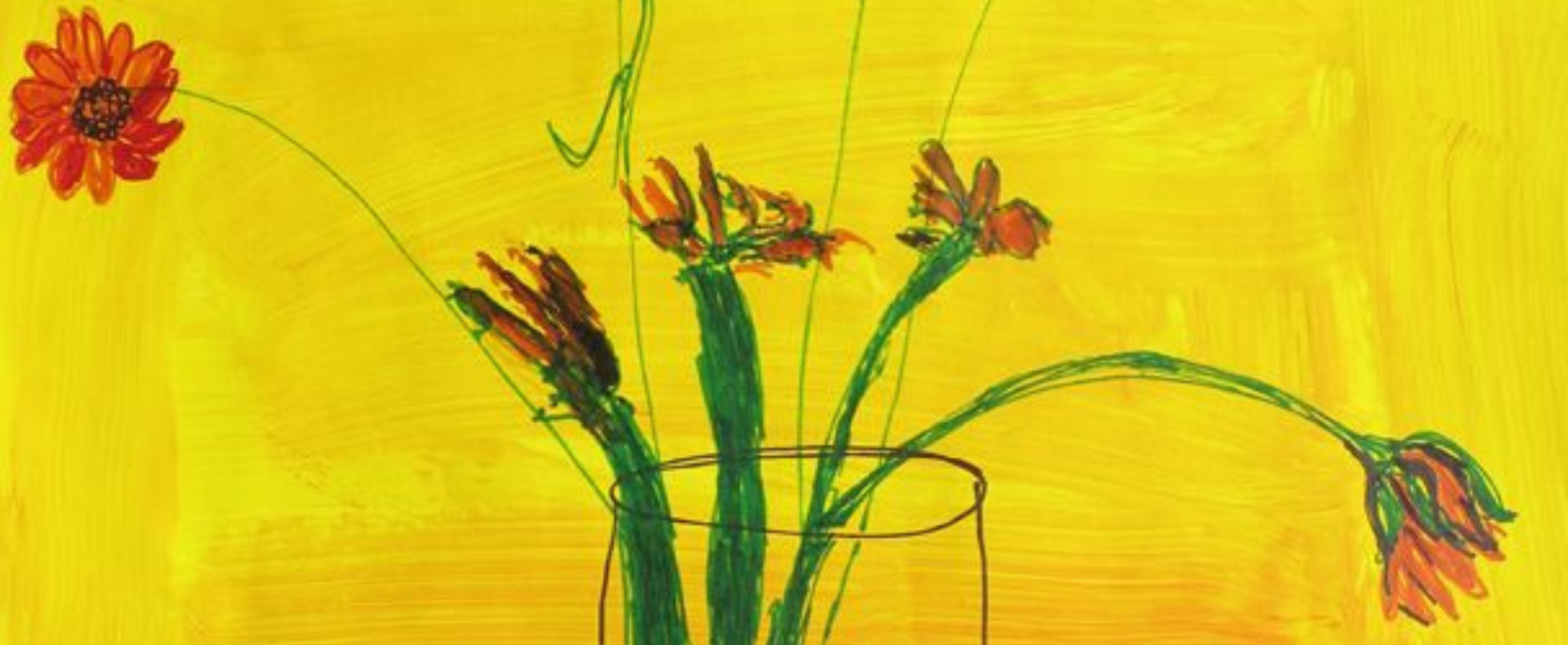 Photo
/ Paul Hazell, Flowers in a Vase, 2017. Courtesy the artist.
New Digs | No Boundaries
Until 19 March 2023
New Digs is an exhibition of artworks by No Boundaries, a group that inspires people who live with disability to experience the power of creativity.
The group recently took up residence in the Gallery's Sonia Farley Studio, where they meet weekly to continue their decade-long vision to bring together diversely abled artists and creative people to make new work. New Digs celebrates No Boundaries' achievements over the last ten years, as they make themselves comfortable in their new home.
New Digs includes work by Paul Hazell, Kevin Finlayson, Bradley Dunnbier, Chris Whiticker, Lisa Sheldrick, Valda Pomery, Sherrille Stephens, Tim Smith, Annie Mahon and Geoff Jennings.
Supported by Penrith Great River Walk and Allara Support Services, South Penrith
3 December 2022 – 19 March 2023