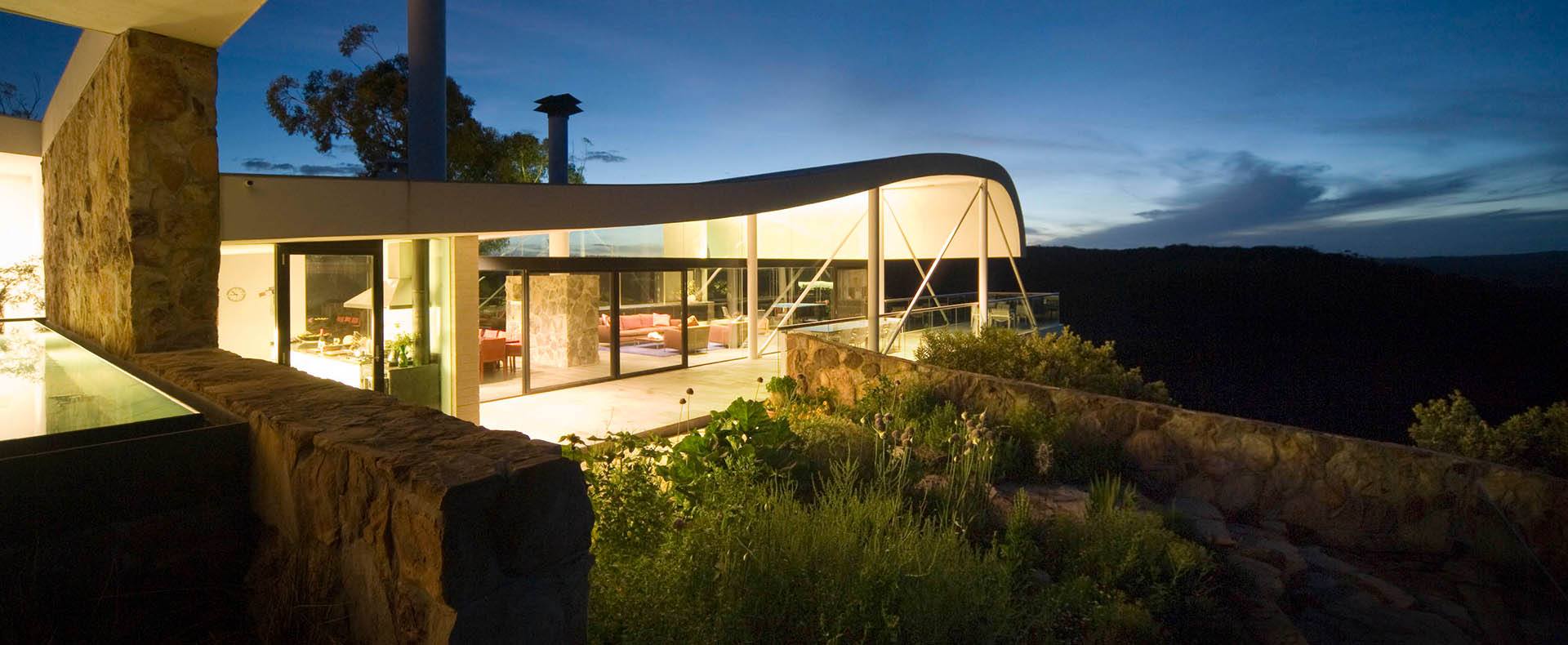 Photo
/ Berman House, courtesy John Gollings, 2006
Modernist Art + Architecture
On site and out of site, Author and Designer talks
A resurgence of interest in all things modern makes it the perfect time to explore how the original notion of modern living has impacted current aesthetics and how the modernist spirit may benefit our lives today.
Come join author and filmmaker Professor Helen Grace, MC, Artist Bronwyn Berman, Luke Johnson, Architectus Principal, and Interior Designer Annalisa Capurro for the sharing of ideas around how a modernist perspective continues to inspire the art of architecture and contemporary living today.
Interior designer, teacher at Sydney Institute of Design Centre and writer Annalisa Capurro, currently living in a Russell Jack House, will share her beliefs that modernist houses can teach us valuable lessons about living smaller and living smarter. The Jack Wahroonga home won the prestigious Sir John Sulman Medal for domestic architecture in 1957, and was described as: "… in the best tradition of architecture, but essentially of today, exploiting admirably its hilly site, and the spirit, material and techniques of our people, and a worthy contribution to our domestic architecture." Today the home is a valuable example of a mid-century design excellence and while it may be "a small house by today's standards, it's big in character and soul, so apart from the joy of living here, there's a lot to learn from it". Annalisa Capurro, mid-century design aficionado.
Architectus is Executive Architect to SANAA for the AGNSW Expansion Project – Sydney Modern. Luke will be giving an update on the Sydney Modern Project and then introduce a topic for reflection / discussion on the hierarchical system of architectural tutorship that characterises Japanese architectural practice and which links contemporary practices such as SANAA to a Modernist legacy.
Artist Bronwyn Berman will reveal her personal story of living where modernism meets the Australian bush in the late great Harry Seidler designed Southern Highland's Berman house, described by Seidler "as a partnership with nature'.  Seidler, an icon of Australian architecture, is often credited with bringing modernism to Australia almost immediately influencing the shape of local architecture.  Seidler believed architecture was an art form; art that flows out of simple yet functional design. He was committed to making a better physical world, wherein architecture is modern, socially aware and ecologically sound.  His work is considered ground-breaking for its design and advanced construction techniques.
Bookings essential, call 4735 1100 or email gallery@penrith.city
Main Gallery
26 Aug - 19 Nov 2017