Mixed Media Term 3 2020
Art Attack Saturdays
Unleash your creativity as you paint, draw, sculpt, and construct during our Saturday mixed media classes. Inspiration this term comes from our current site-wide exhibition, Dream Realised: our community victory, and from the Gallery's heritage garden. By the end of the 8 weeks, students will have gained confidence in artmaking across a variety of mediums and techniques whilst harnessing their vocabulary and art appreciation skills. Don't miss out.
Suitable for ages 5 – 9
All skill levels welcome, new art making projects each term. All art materials supplied, wear old clothes and bring a snack. Creative Kids voucher accepted.
Before signing up for our workshops at the Gallery, please read the Terms and Conditions and our COVID-19 SAFE plan.
Your safety is important to us. The Gallery has enhanced health, hygiene and safety measures in place following strict guidelines to prevent from the spread of COVID-19.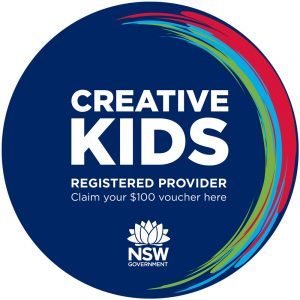 Create something great. Claim your $100 Creative Kids voucher today. As a registered provider for the Creative Kids program, you can redeem your voucher with us and let your child (5 – 18 years) develop new skills. Enrol them in a new activity so they can create something great. Your Creative Kids voucher will be available for redemption for our Term Workshops! Vouchers can be redeemed via in person or call us at 4735 1100. To register for your Creative Kids Voucher, please visit service.nsw.gov.au