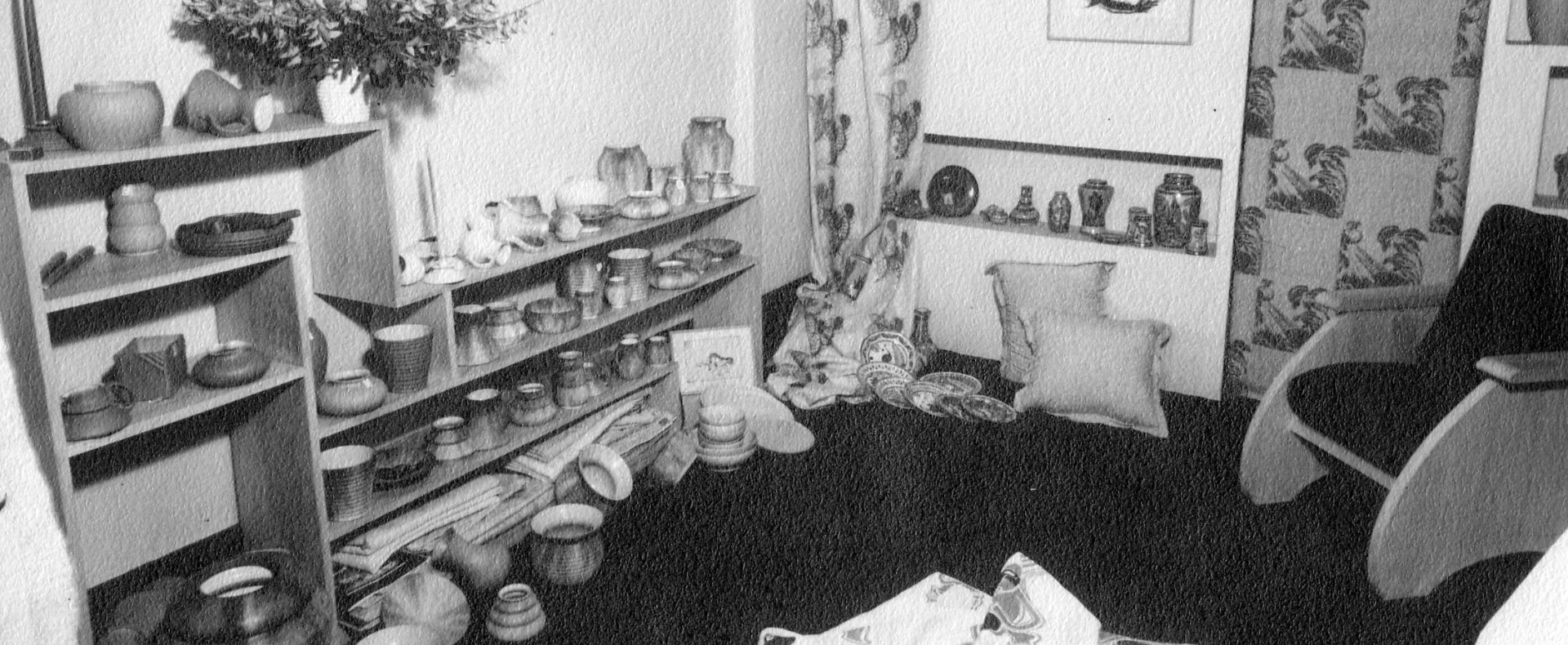 Photo
/ Notanda Gallery, Margo Lewers' interior decorating shop in Rowe Street, Sydney, established in 1935.
Margo Lewers' Interior Design Tour – Event Cancelled
Public Program
*Please Note: Unfortunately, due to unforeseen circumstances, this Design Tour is cancelled. All existing ticket holders have been notified. We apologise for any inconvenience caused.*
Join design historian Dr Catriona Quinn for an inside guide to the former home of artist Margo Lewers. Looking at objects and elements from our collection, you will learn of Margo's ground-breaking approach to designing textiles, pottery, furniture, and interiors. Journey through our site with a new perspective, learning about Modern Interior Design history and the significant design practice of Margo Lewers.
Please note: This program is designed for adults, children must be accompanied by an adult to attend.
About Dr Catriona Quinn
Dr Catriona Quinn teaches design history and theory at UNSW Sydney and her research interests include the modern interior, history of professional practice and diasporic design histories. A former curator at Sydney Living Museums, she was responsible for the Rose Seidler House and the Caroline Simpson Library & Research Collection and curated the first historical survey of an interior designer to be held in Australia, Sydney Style: Marion Hall Best, Interior Designer (1993). Catriona's recent publications include chapters in The Other Moderns: Sydney's Forgotten European Design Legacy (2017), an online history of the Society of Interior Designers of Australia for Sydney Living Museums (2020) and Margo Lewers: No Limits (2022). Catriona is currently developing a book from her 2021 PhD on clients and interior design, which was awarded the JM Freeland Prize for Significant Research Contribution by UNSW.