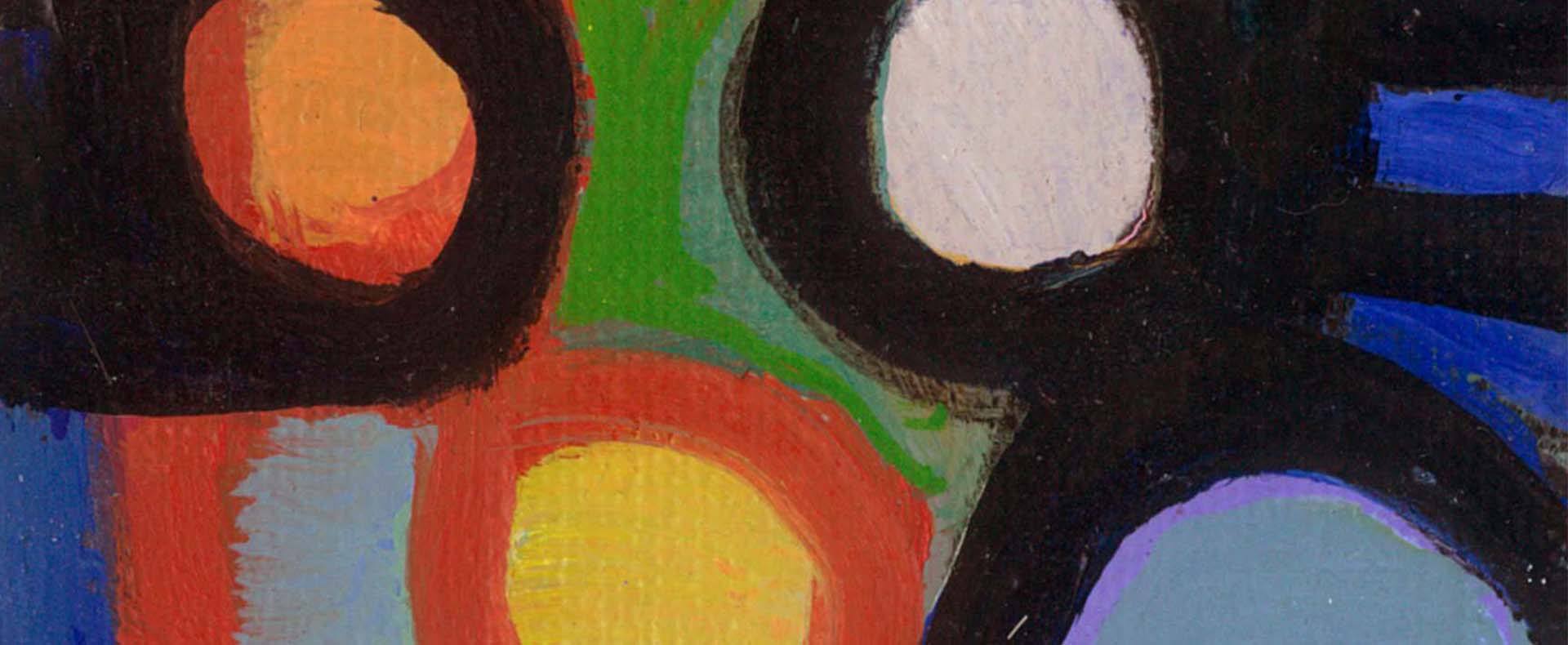 Photo
/ Leonora Howlett, Untitled, date unknown, acrylic on canvas board. Courtesy of the artist
Leonora Howlett – from the Head and the Heart
Senior Australian artist, Leonora Howlett explores the principles of colour, line and pattern in a career spanning five decades.
Spring Exhibition Suite 2018
This survey exhibition highlights some of the pivotal shifts and key influences behind her artistic career.
As a young artist, Leonora's practice employed a degree of experimentation, play and openness to chance. She was a founding contributor to the innovative group that became known as the Imitation Realists, along with others including friends Mike Brown and Colin Lanceley. Although short-lived, the challenge made by the group to traditional art practice left a conceptual legacy that has made a significant contribution to Australian art.
While living in 1960s London, Leonora travelled to numerous locations including the Middle East. Her travels fuelled a long-lasting fascination with the order and beauty of Islamic art and design that has continued to underpin much of her art practice. By the mid-1970s, Leonora began working at the forefront of adapting the Islamic artform into a contemporary modernist aesthetic.
As an artist, Leonora has continually explored abstract painting as a form of visual communication. The underlying presence of geometric symmetry and order combined with a strong focus on patterning and colour led towards an association with feminist aesthetics; in particular acknowledging the creative merit of women's traditional crafts, such as doily making and patchwork. Most recently, Leonora's work includes a fusion of soft-edged geometric shapes with a more organic, painterly response utilising the medium of watercolour on paper.
Continually inspired by an early fascination with creativity and experimentation, Leonora is committed to the pursuit of authentic expression through a balance of artistic skill and an intuitive response.
---
Spring Exhibition Suite 2018 Digital Catalogue
Find out more about the exhibition by viewing our catalogue
Download now