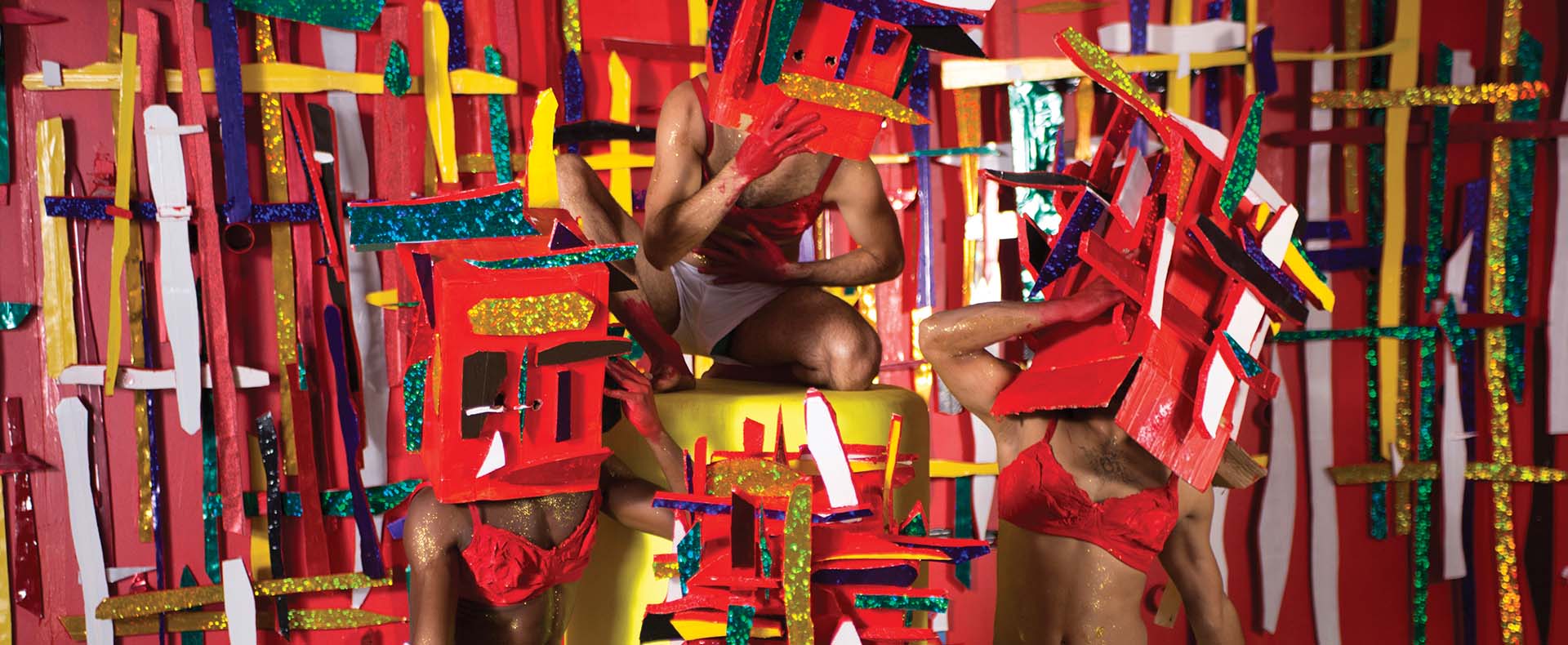 Photo
/ Justene Williams, The Joy of Life After Matisse/Madonna/Marcel (video still), 2014. Courtesy the artist and Sarah Cottier Gallery
Justene Williams: The Curtain Breathed Deeply
An immersive collection of video and sculptural work by artist Justene Williams
Spring Exhibition Suite 2018
The Curtain Breathed Deeply is Justene Williams' largest and most ambitious undertaking to date, Williams uses found objects and waste materials to create dazzling theatrical environments, seducing visitors through a variety of hypnotizing sets and performative video installations.
Williams takes inspiration from many sources including memories of her father's wrecking yard, her childhood training in dance and her experiences constructing elaborate retail window displays as well as early twentieth century avant-garde art and theatre, and contemporary pop culture. Williams blends ritualistic references from Shamanism, Voodoo and Modernist Primitivism with art historical giants — Picasso, Leger, Klein and Flavin — and a range of pop culture influences including hip hop, Milli Vanilli and A Chorus Line.
The Curtain Breathed Deeply was curated and developed by Artspace and is touring nationally in partnership with Museums & Galleries of NSW.
The generous bequest of the Catalyst: Katherine Hannay Visual Arts Commission has enabled Artspace to support Justene Williams in the development of this major new work at a pivotal moment in her career.
This project has been assisted by the Australian Government through the Australia Council for the Arts, its arts funding and advisory body.
---
Spring Exhibition Suite 2018 Digital Catalogue
Find out more about the exhibition by viewing our catalogue
Download now