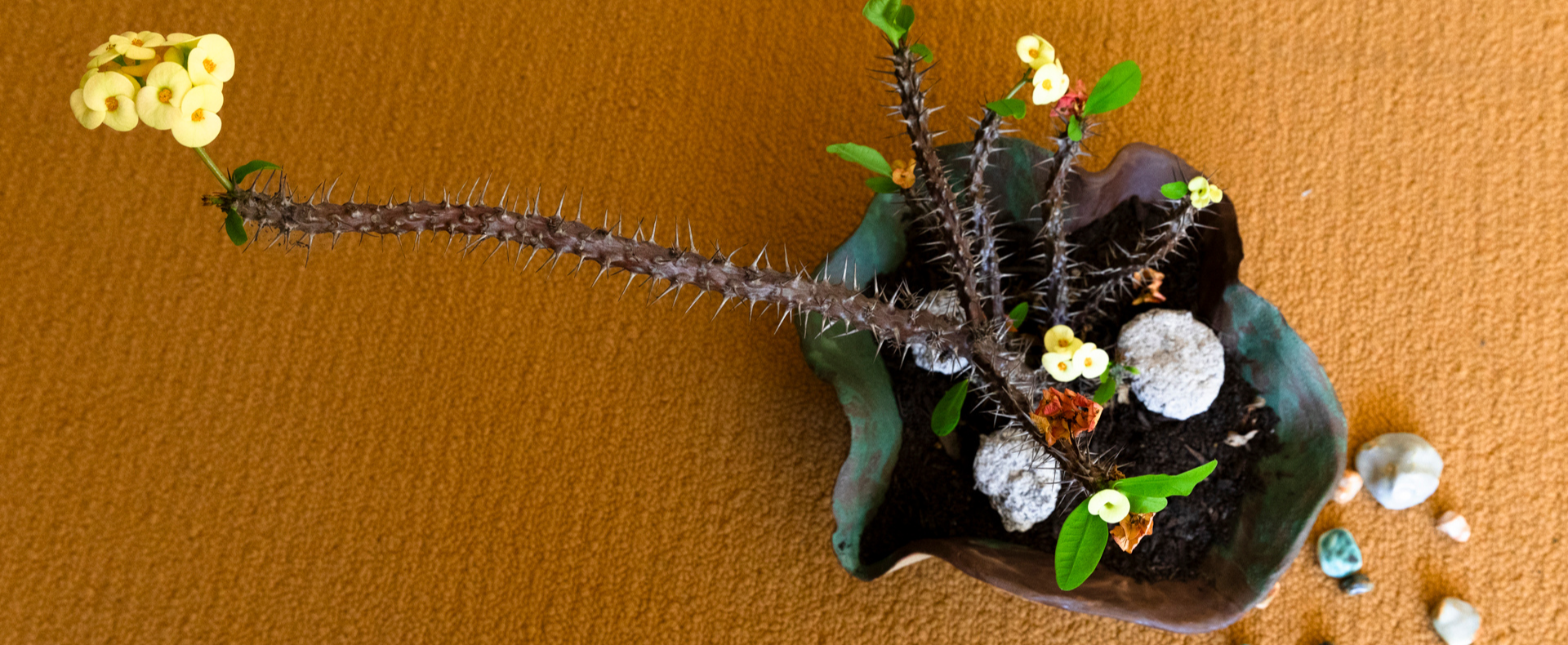 Photo
/ Jana Hawkins Andersen and Paris Taia, The Gate, 2023, installation view, 2023. Photo: Silversalt Photography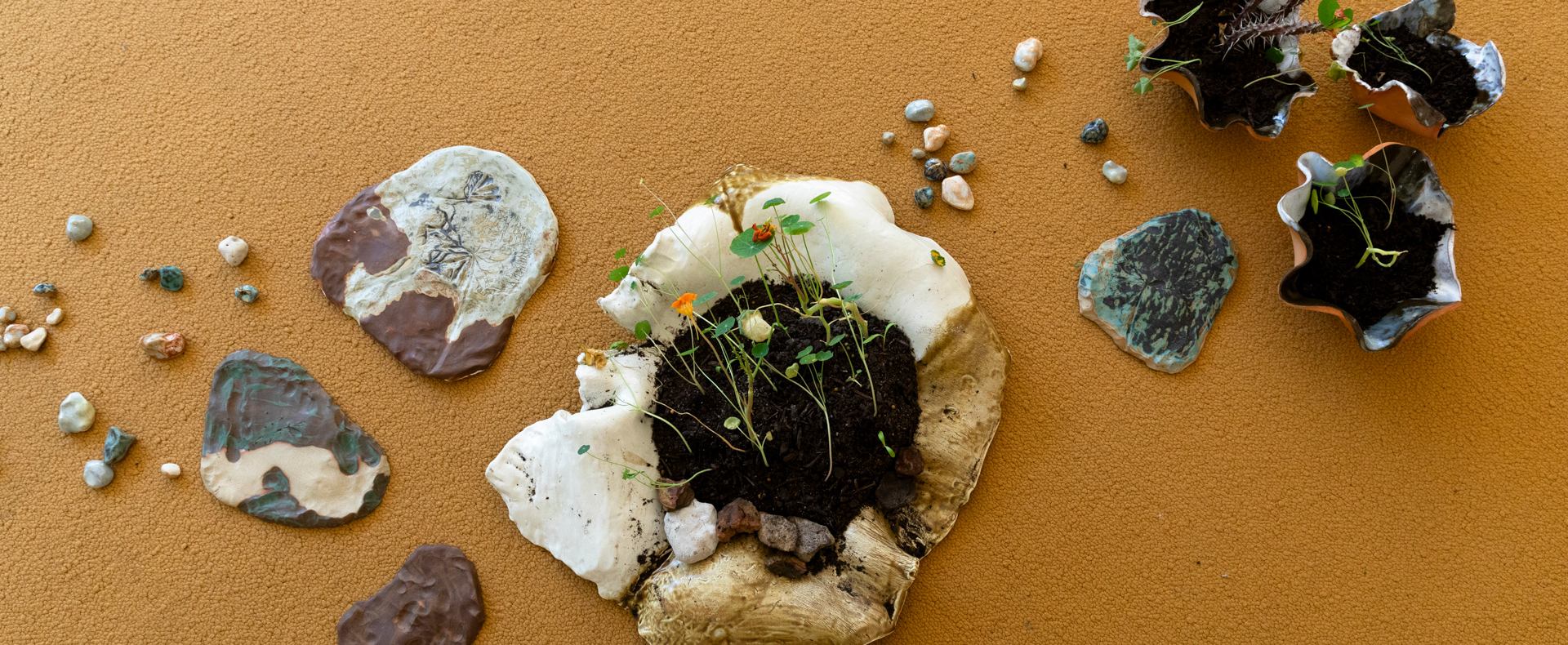 Photo
/ Jana Hawkins Andersen and Paris Taia, The Gate, 2023, installation view, 2023. Photo: Silversalt Photography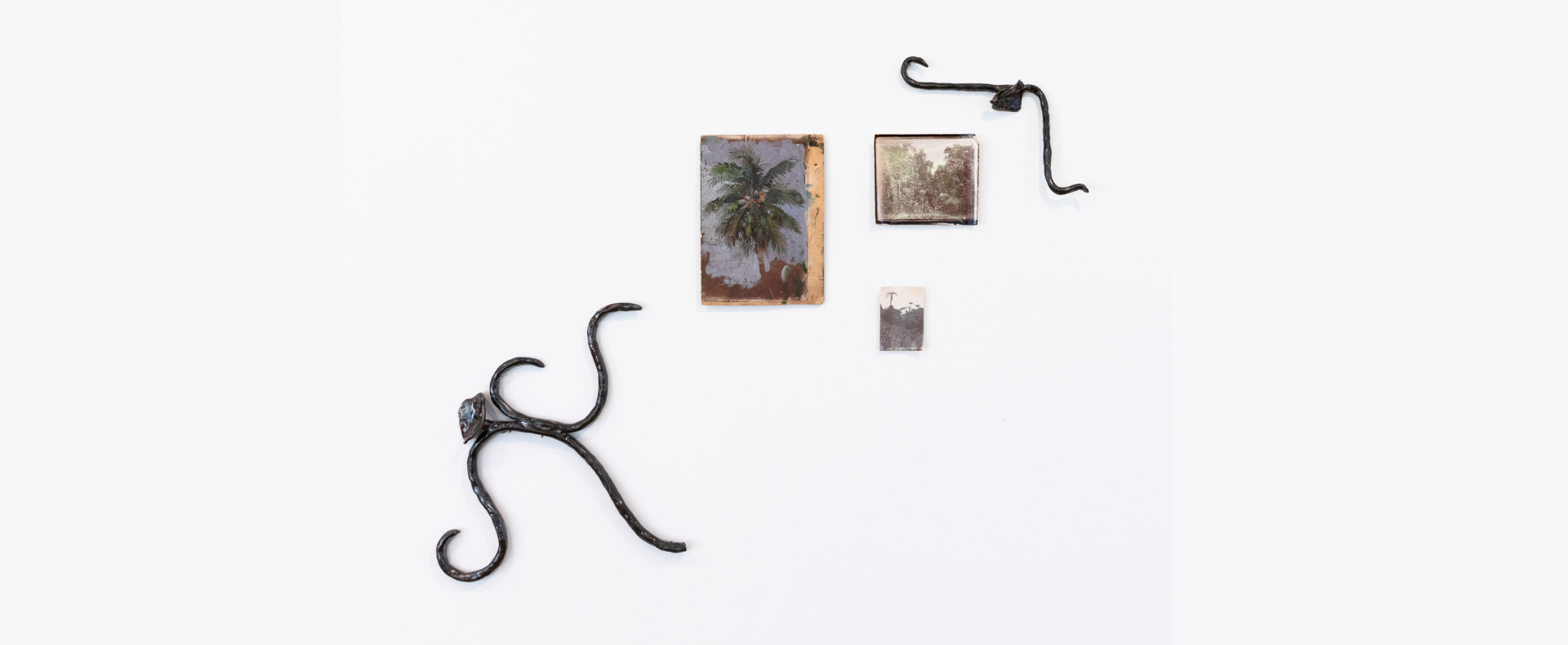 Photo
/ Jana Hawkins Andersen and Paris Taia, The Gate, 2023, installation view, 2023. Photo: Silversalt Photography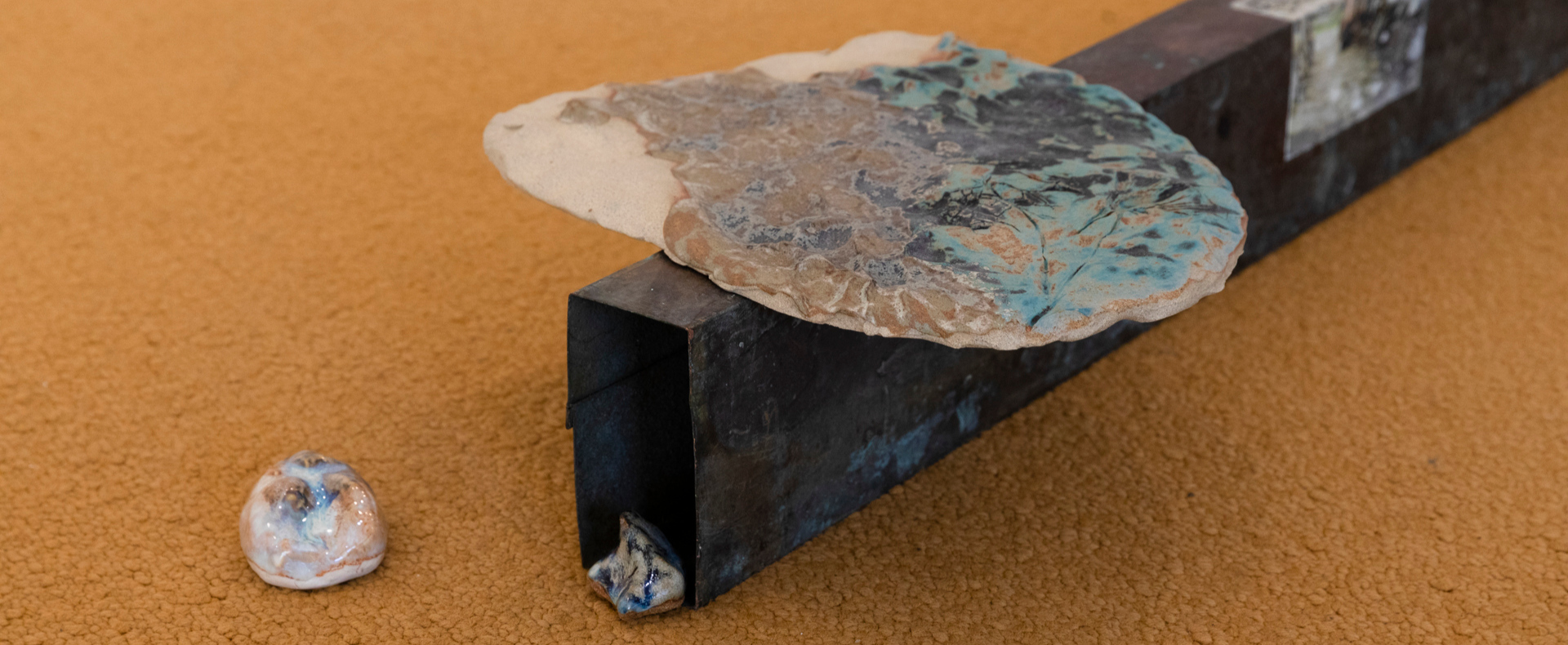 Photo
/ Jana Hawkins Andersen and Paris Taia, The Gate, 2023, installation view, 2023. Photo: Silversalt Photography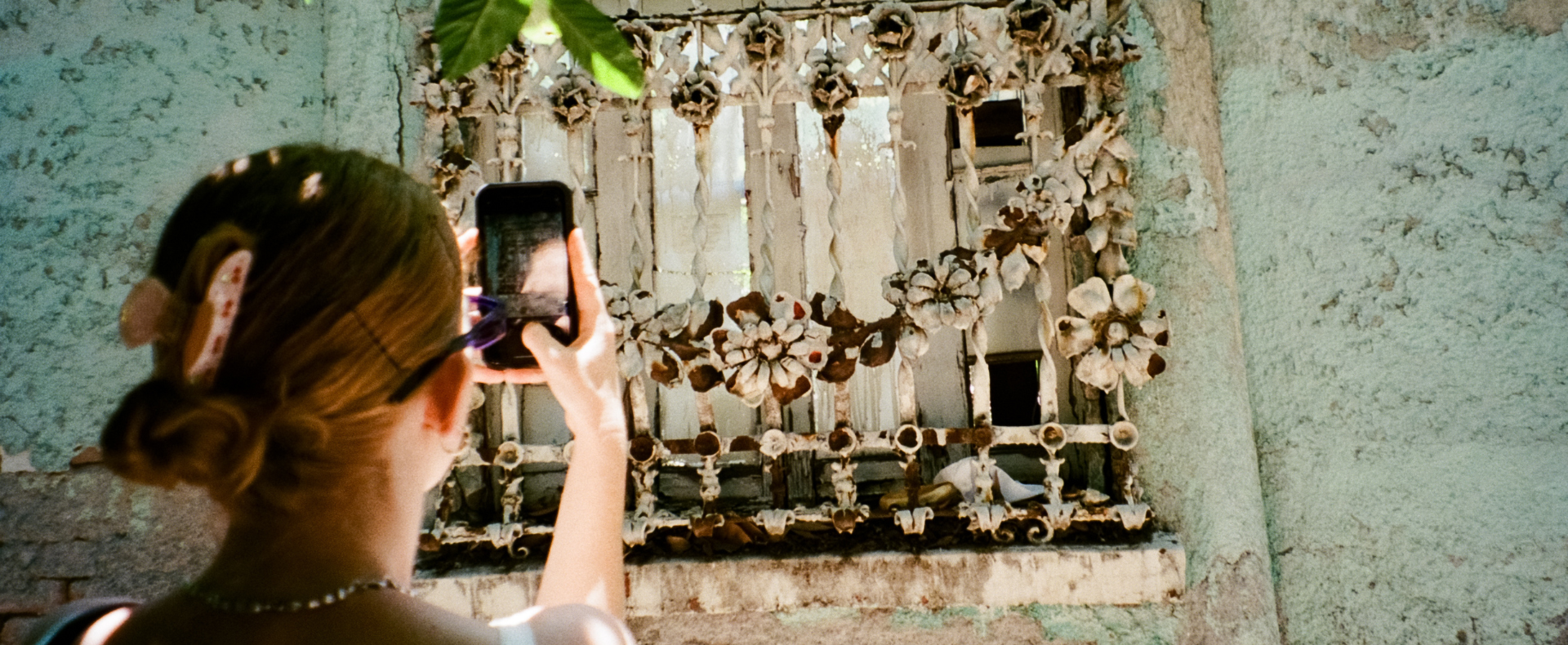 Photo
/ Courtesy the artists.
From the Collection: Jana Hawkins-Andersen and Paris Taia
Opening 9 September
Jana Hawkins-Andersen and Paris Taia combine their disciplines of ceramics, installation and horticulture to construct a garden inside Ancher House, blurring the boundaries between landscape and architecture. The exhibition reflects on pieces within Penrith Regional Gallery's archives by Frank and Margel Hinder, Hawkins-Andersen's great grandparents and close peers of Lewers.
Taking these works as a starting point the artists create a sculptural installation using plants and garden ephemera that reflects on histories of Ancher house, stories of migration, travel and familial relationships. Sculptural elements of the exhibition reflect Hawkins-Andersen's ongoing interest in archives, craft practices and material decay.
Taia's interests in plant uses, origins, ecosystems and symbolisms is explored through reflections on the surrounding heritage gardens. The installation explores the social history of the site, the process of artistic collaboration and the influence of artists associated with the Lewers bequest.
From the Collection: Jana Hawkins-Andersen and Paris Taia is showcased as part of Sydney Design Week 2023.
ABOUT THE ARTISTS
Jana Hawkins-Andersen creates installations combining found objects, organic matter and discarded textiles with ceramic based sculptures and assemblages. Her practice is materially driven and uses ideas of care, interdependency and craft to critique patriarchal narratives of history.
Paris Taia is a horticulturalist and artist whose use of plants responds to stories of seed migration, cultural usage and an understanding of the environmental conditions needed for species to thrive. Her material garden practice is informed by horticultural investigations and Pacific Islands flora and building materials which act as entry points for exploration into familial histories.
9 September – 23 December 2023