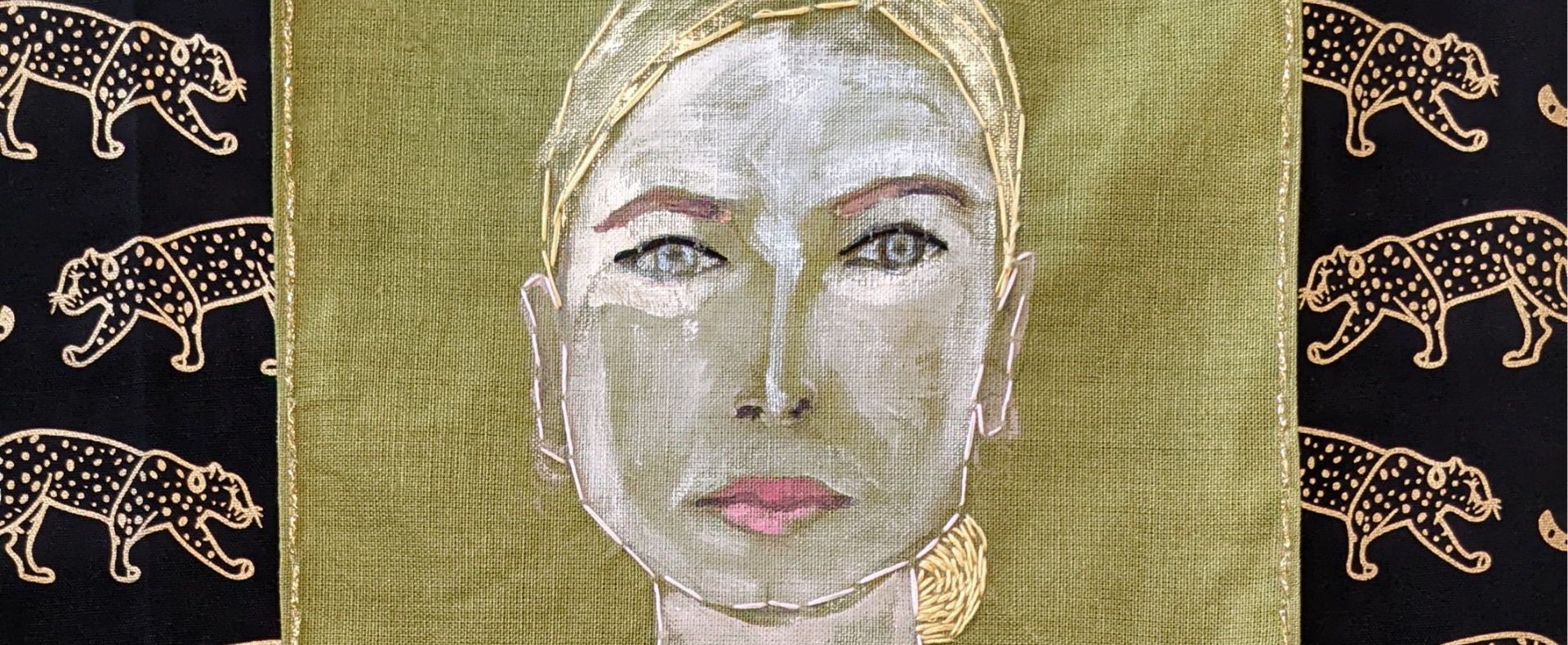 Photo
/ Linda Brescia, A girl like Grace (2022), acrylic and embroidery on French linen, fabric, wool, 23k gold plated tampons, acrylics on dowel, raku clay. Courtesy the artist.
In Conversation
Linda Brescia
Community Day
Connect with artists and ideas from our Autumn Series of exhibitions through free activities and talks on Community Day.
Join artist Linda Brescia and Toby Chapman, Director, Visual Arts, for a discussion of the ideas, relationships and processes behind the exhibition A Girl Like You.
Free, bookings essential.