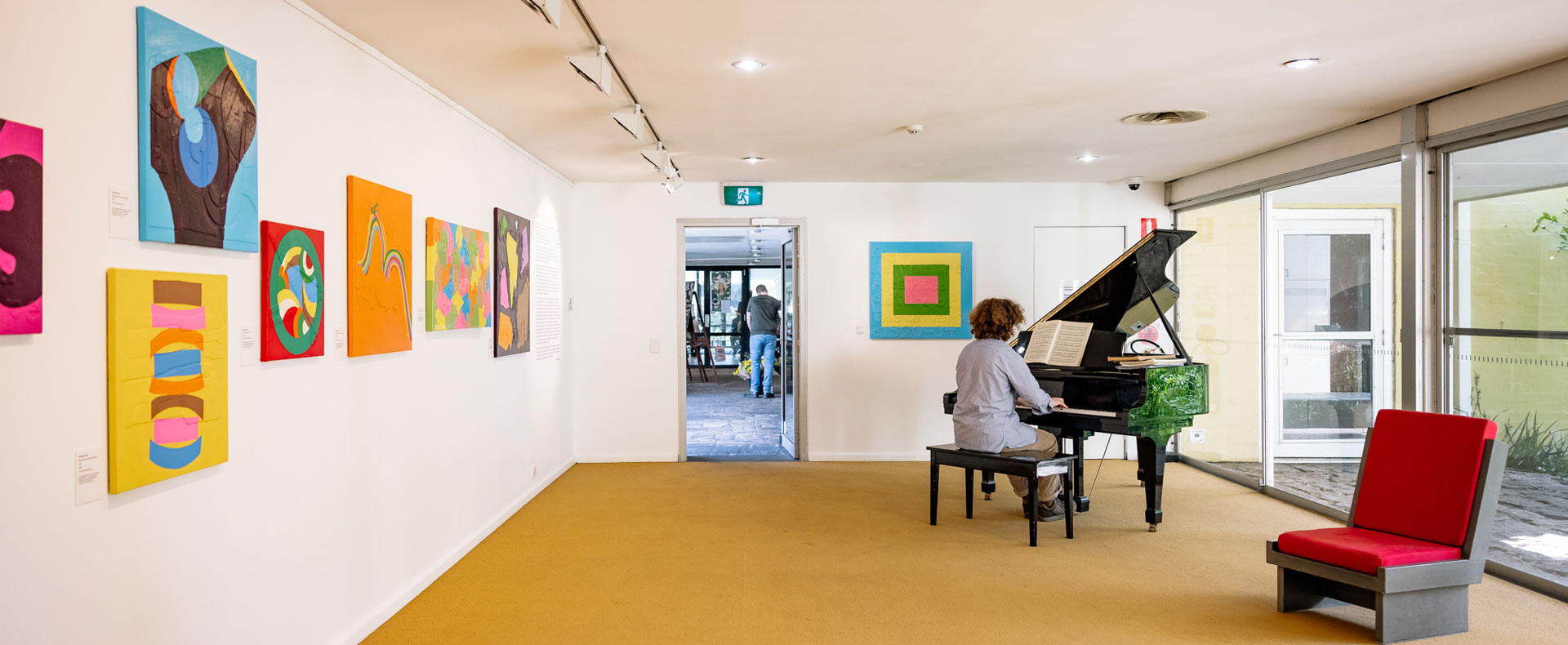 Photo
/ Christine Dean X From the Collection, installation view, Penrith Regional Gallery. Photography by Jacqui Manning.
In Conversation: Christine Dean
Public Program
Join Director, Visual Arts, Toby Chapman in conversation with the artist Christine Dean, as they discuss her exhibition Learning from Late Modernism.
The paintings in the exhibition are derived from some of the artists favourite art works from the Penrith Regional Gallery collection taking their cue from the experimental colour abstractions by Margo and Gerald Lewers and their peers. As well as being a homage to late Australian modernism, the paintings are rich with contemporary ideas of aesthetics, challenging the limitations of the modernist ideal.
Free, bookings essential. Bookings close Saturday 25 June at 1pm.
Saturday 25 June 2022, 2pm – 2:45pm