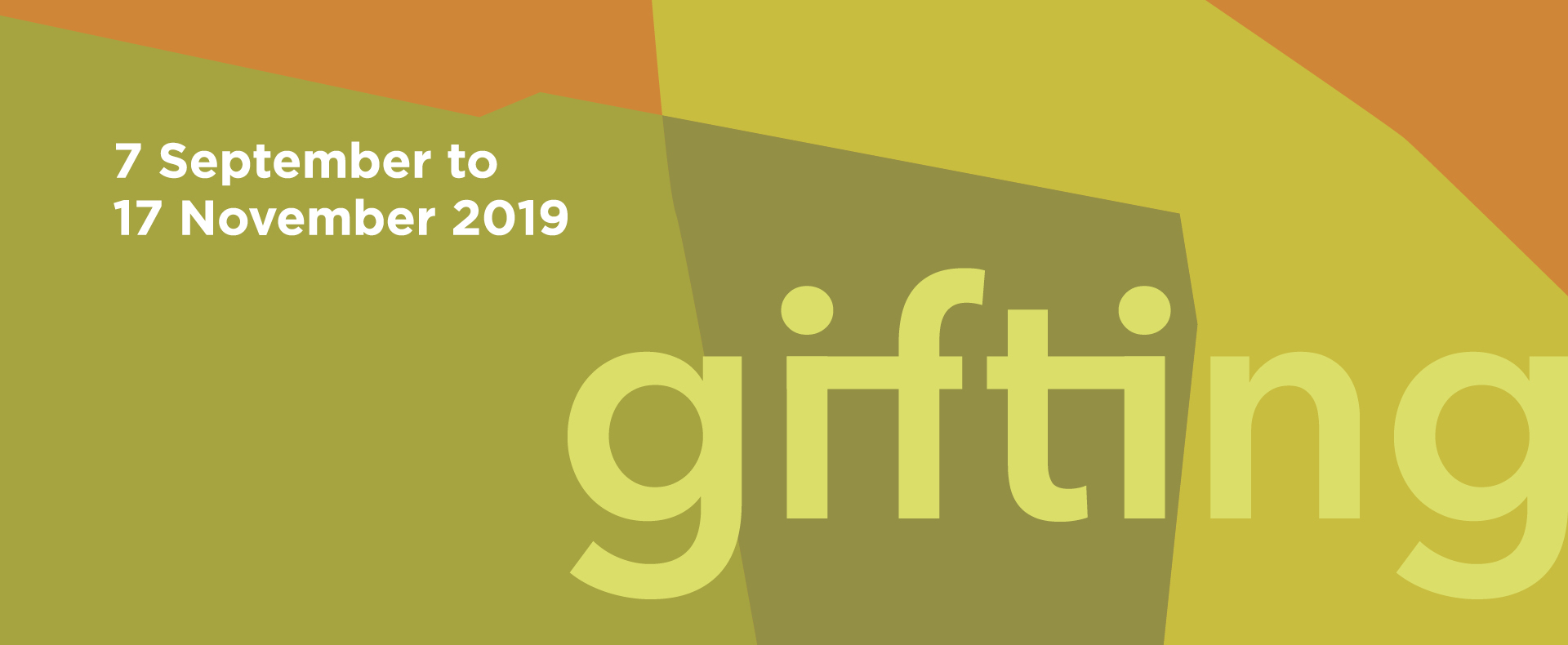 Gifting
Celebrating the story of Penrith Regional Gallery, Home of the Lewers Bequest
Gifting is an exhibition of works from the collections of Penrith Regional Gallery, Wollongong Art Gallery, Mosman Art Gallery and Bathurst Regional Art Gallery which acknowledges and commemorates the significance of gift-giving to regional galleries, opening Saturday 7 September and showing until 17 November 2019.
On Saturday 7 September, we celebrate the 40-year anniversary of the generous gift from the Lewers family in 1979 that provided the opportunity to initiate Penrith Regional Gallery; the first regional gallery established in the Greater Western Sydney area.
Gifting is drawn from Penrith Regional Gallery's extensive and historic collection, beginning with the Lewers family gift of the property and surrounding buildings, heritage garden and key artworks. It speaks to the nature of the gift of artworks to regional collections. The exhibition profiles the various stories of significant gifts of art to communities which have effected meaningful change. Also included are the stories of the other significant donations that have given depth and a unique character to the collection at Penrith Regional Gallery, Home of the Lewers Bequest.
Gifting brings together some great stories from New South Wales' regional cultural history.
Neil Balnaves AO, a long term Mosman resident, made a pledge in 2010 to donate significant paintings from his personal art collection to Mosman Art Gallery, comprising 16 Australian Impressionist artworks and significant early twentieth century artworks that were painted in the Sydney Harbour artists' camps.
The beginning of Wollongong's Regional Gallery was thanks to Cringila Steelworker, Bob Sredersas, whose intention was to provide culture to the children of the community so they could grow up with a space dedicated to Australian artists.
In 2004, Bathurst Regional Art Gallery received a major bequest from the late Gwen Frolich; a remarkable collection featuring work by over 30 Australian artists that Gwen put together when working at the Rudy Komon Gallery in Sydney during the 1960s, 70s and early 80s.
The Main Gallery will house artworks from Margo and Gerald Lewers, as well as loans of donations from Mosman, Wollongong and Bathurst. The Loungeroom shows personal stories of giving along with history of the site. Each room of the Lewers House is hung to show a colour from the wide palette used by Margo Lewers in her abstract paintings. Ancher House showcases Penrith Regional Gallery's most recent gift; a series of artworks from the estate of Judy Cassab.
Gifting acknowledges and commemorate the donors and the gifted artworks across these four regional galleries. It is their generosity and foresight that has contributed to the ongoing access and appreciation of the arts in regions across NSW. Regional galleries produce a wealth of cultural engagement that helps weave unique stories in society.
We invite the public to share in a greater understanding and knowledge of our local history in Penrith and Emu Plains.
Gifting Exhibition Digital Catalogue
Find out more about the exhibition by viewing our catalogue
Learn More