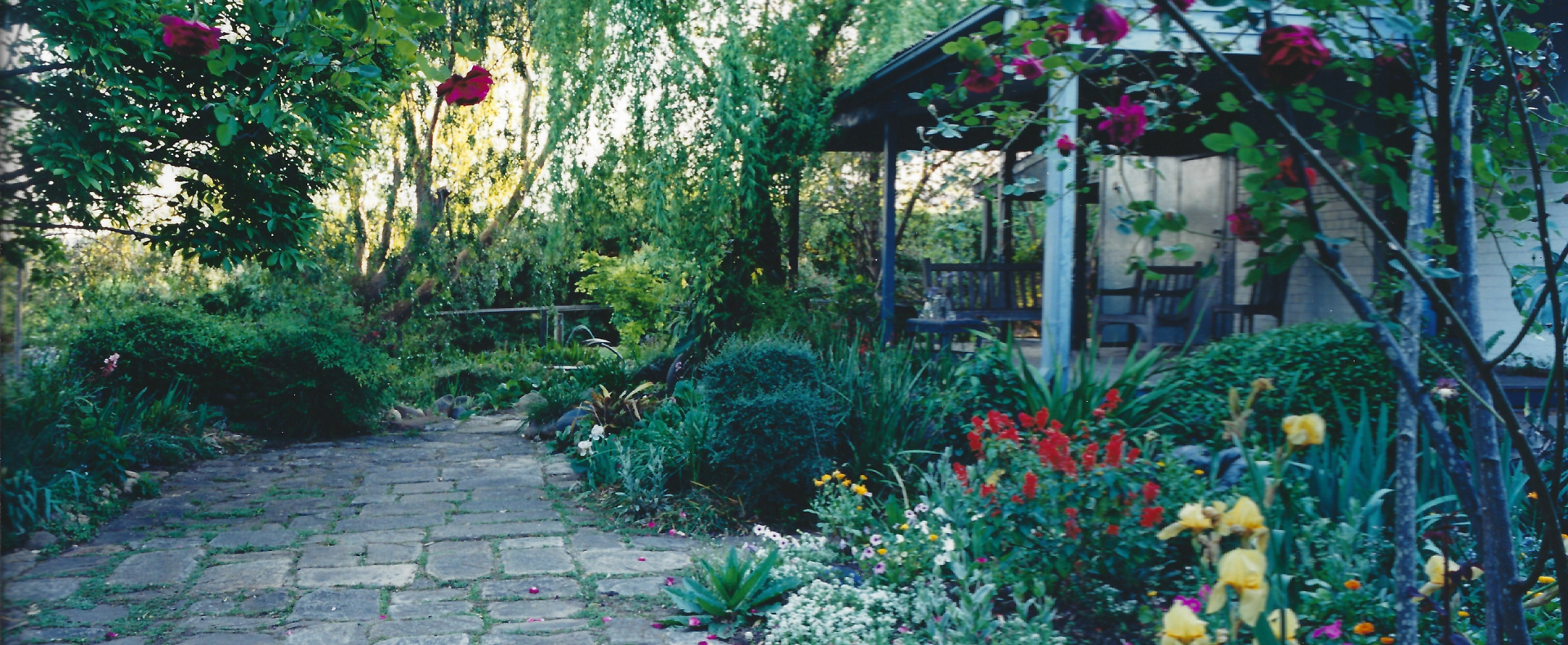 Photo
/ Lewers house front garden. Photo by Michael Wee.
Garden Tour with Gina Plate
Public Program
Horticulturalist, landscape designer, and heritage consultant Gina Plate will lead a walking tour through Margo Lewers' garden. As the daughter of Margo's brother, artist Carl Plate, Gina will share unique insights inspired by her many childhood visits to the garden at Emu Plains.
Please note: This program is designed for adults and families. Children must be accompanied by an adult to attend.
About Gina Plate
Gina Plate is a horticulturalist, landscape designer, heritage consultant and garden maintenance contractor. Her previous experience includes teaching at TAFE and co-ordinating horticultural programs for the unemployed. As the daughter of Margo's brother, artist Carl Plate, her career was directly inspired by many visits to Margo's garden at Emu Plains during childhood. She was a contributor to the Penrith Regional Gallery and Lewers Bequest Landscape Management Plan 2004 and is currently working with TKD Architects to update the Gallery's Conservation Management Plan for Penrith Council.
Gina's horticultural articles are published by the Australian Garden History Society. She lectures on Margo's garden and the garden at Yasmar (a rare villa estate still remaining on Parramatta Road in Sydney). Under licence from Crown Lands, Gina leads a team of local volunteers maintaining its remnant Victorian-era garden.