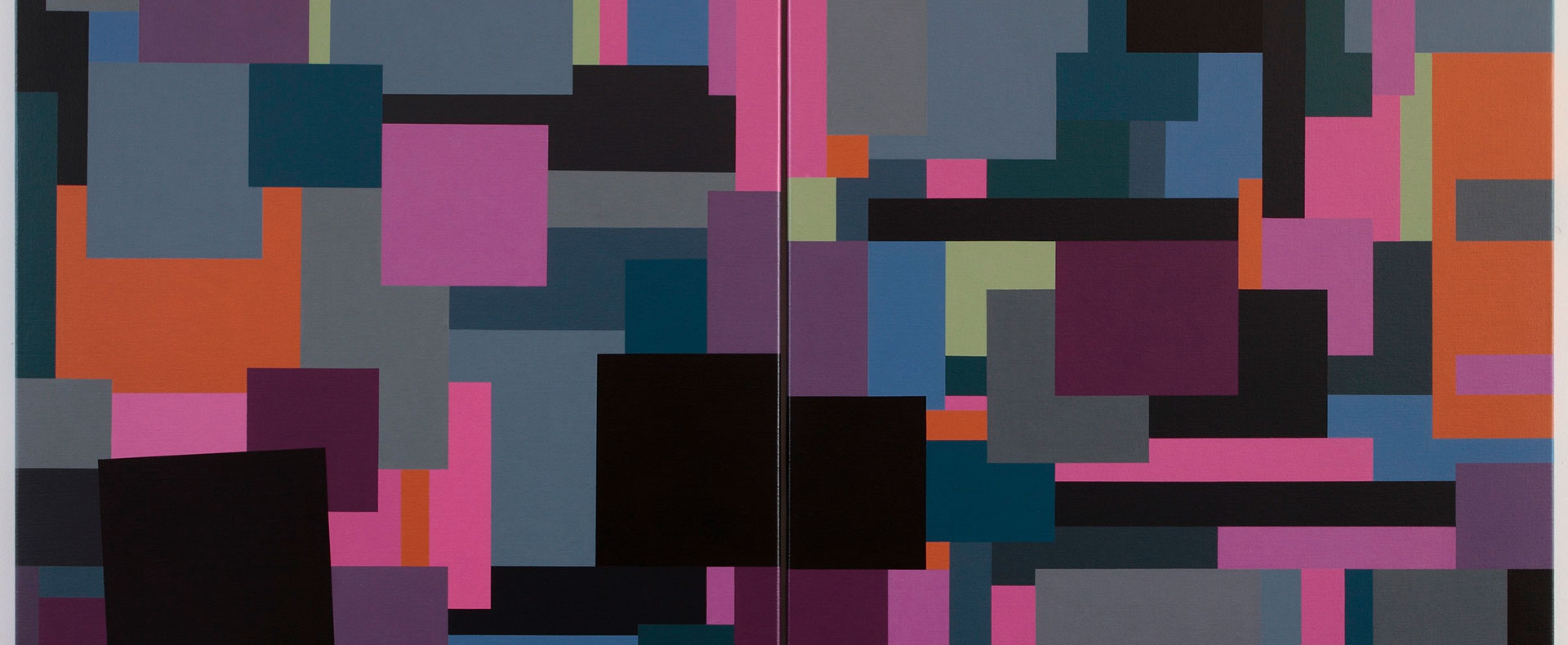 Photo
/ Stephen Wickham, 'Homage to Ralph Balson. #105' [detail] Diptych-180 x 120cm, 2011-12, oil on linen. Donated by the Fox Family Collection, 2018. Penrith Regional Gallery, Home of the Lewers Bequest Collection.
From the Collection: Stephen Wickham
Paintings and works on paper - Ancher House
Stephen Wickham is a senior Australian artist whose practice explores abstraction. Born in 1950, Wickham has exhibited widely since the 1980s. His work was previously part of the touring exhibition, Visions of Utopia, at Penrith Regional Gallery in 2017. (Scroll down to the bottom of the page to download the Visions of Utopia exhibition catalogue)
Wickham's work is focused on art movements such as Suprematism, which was founded in Russia by the avant-garde artist and theorist Kazimir Malevich, and had a profound influence on the development of abstract art in the 20th century. Wickham is also influenced by Australian icons such as constructivist painter Ralph Balson, whose work is also held in the Gallery's collection.
As a truly international art movement, many Australian artists have worked with the ideas of abstraction, developing unique regional nuances. We can also see the shared interest in colour, space and geometric forms between Wickham's work and the work of Margo Lewers, whose corkboard cabinet is located at the far end of the Gallery space in Ancher House – be sure to visit the Gallery to appreciate this remarkable piece.
The paintings and works on paper in this exhibition were gifted to Penrith Regional Gallery, Home of The Lewers Bequest in 2018 from the Fox Family Collection. The works speak to the philosophies and practices explored by Gerald and Margo Lewers and their contemporaries.
Explorations of bold colour and form, with a connection to the elements and principles of design, were key features of all Margo's artistic pursuits and represent the wide-ranging efforts of Australian modernists to engage with the meeting of ideas and aesthetics.
The Gallery's Collection holds over 2500 items including paintings, sculptures, ceramics, photographs and prints, as well as archival documents and objects from the original Lewers Bequest and the 40-year history of the Gallery.
21 November 2020 – 6 April 2021
Flip through the artist's sketchbook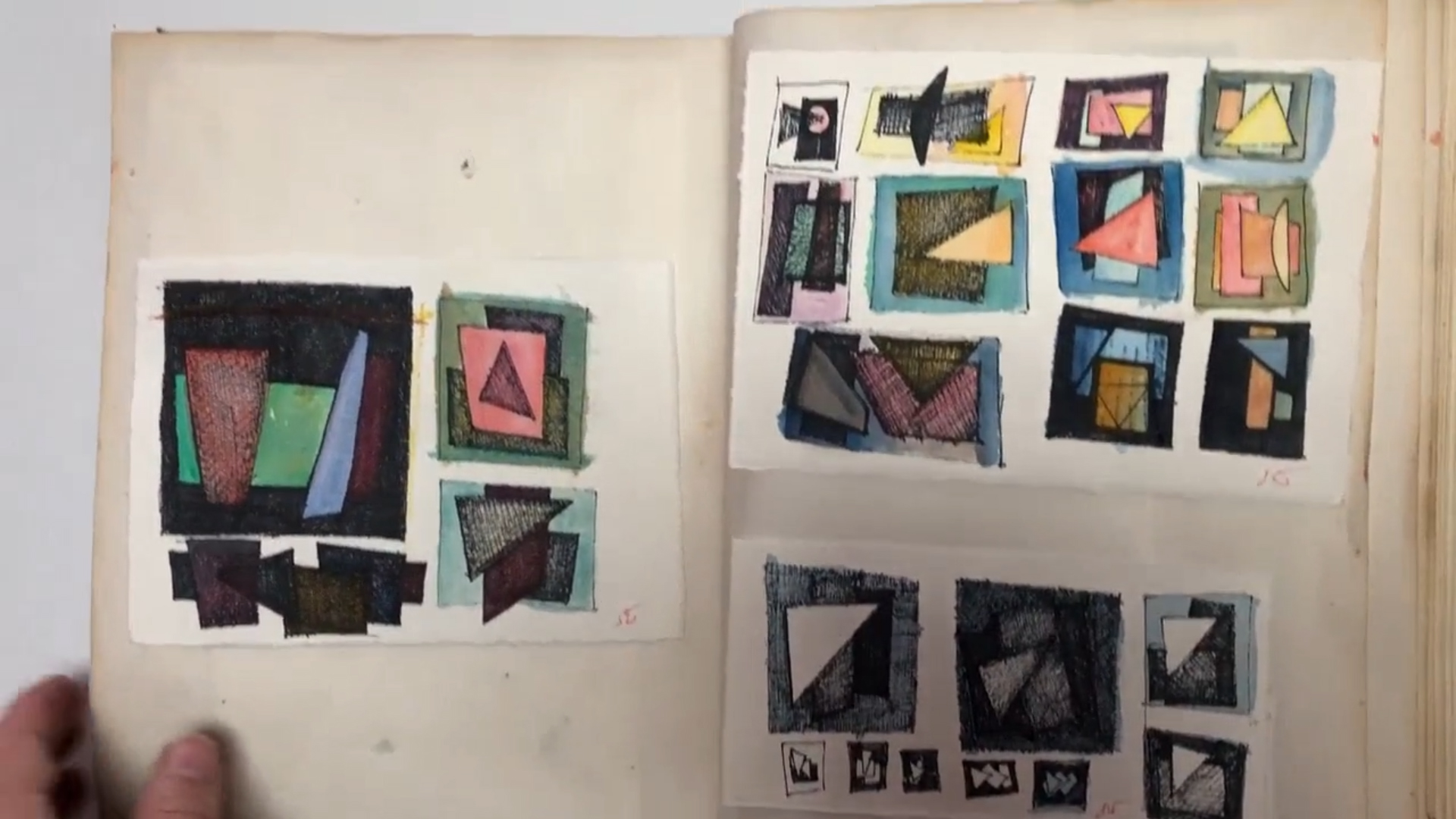 Play
---
Visions of Utopia Catalogue 2017
Featuring some of Australia's finest exponents of abstract painting and non-objective art.
Click to download
A COVID-19 Safety Message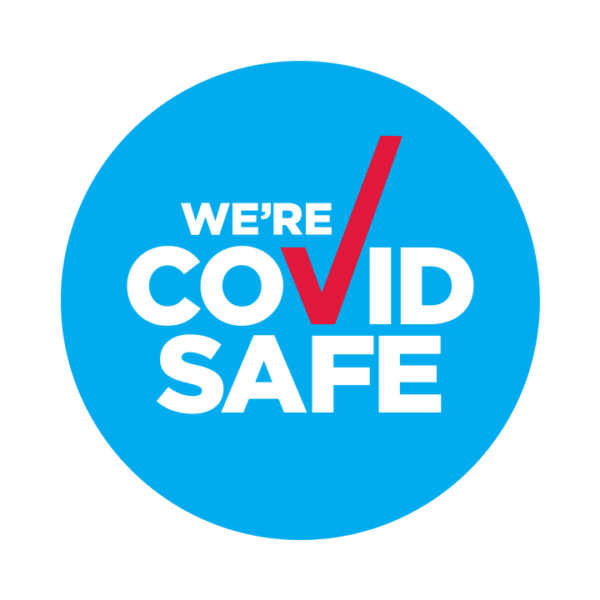 Penrith Regional Gallery, Home of The Lewers Bequest is a registered COVID Safe venue and we are now operating under strict new guidelines. Your health and safety is our priority.
Please click here to view our full COVID Safe plan and our Terms & Conditions that are now in place.
It is the responsibility of every individual to help stop the spread of COVID-19. If you have experienced cold or flu-like symptoms in the last 14 days, have a temperature and/ or been in contact with a confirmed case of COVID-19, it is our right to refuse you entry into our venue. The health and safety of our patrons and staff is extremely important to us. Please contact us before your event if any of the above applies to you.
Penrith Performing & Visual Arts recommends that all patrons download the COVIDSafe app on the Apple App Store or Google Play.
We continue to closely monitor and adhere to the regulations and advice provided by the Australian Government Department of Health and in accordance with NSW Government guidelines. PP&VA's COVID Safe plans will continue to evolve as the health advice changes.
If you're having problems finding the information you need, please email us or give us a call on 02 4735 1100.