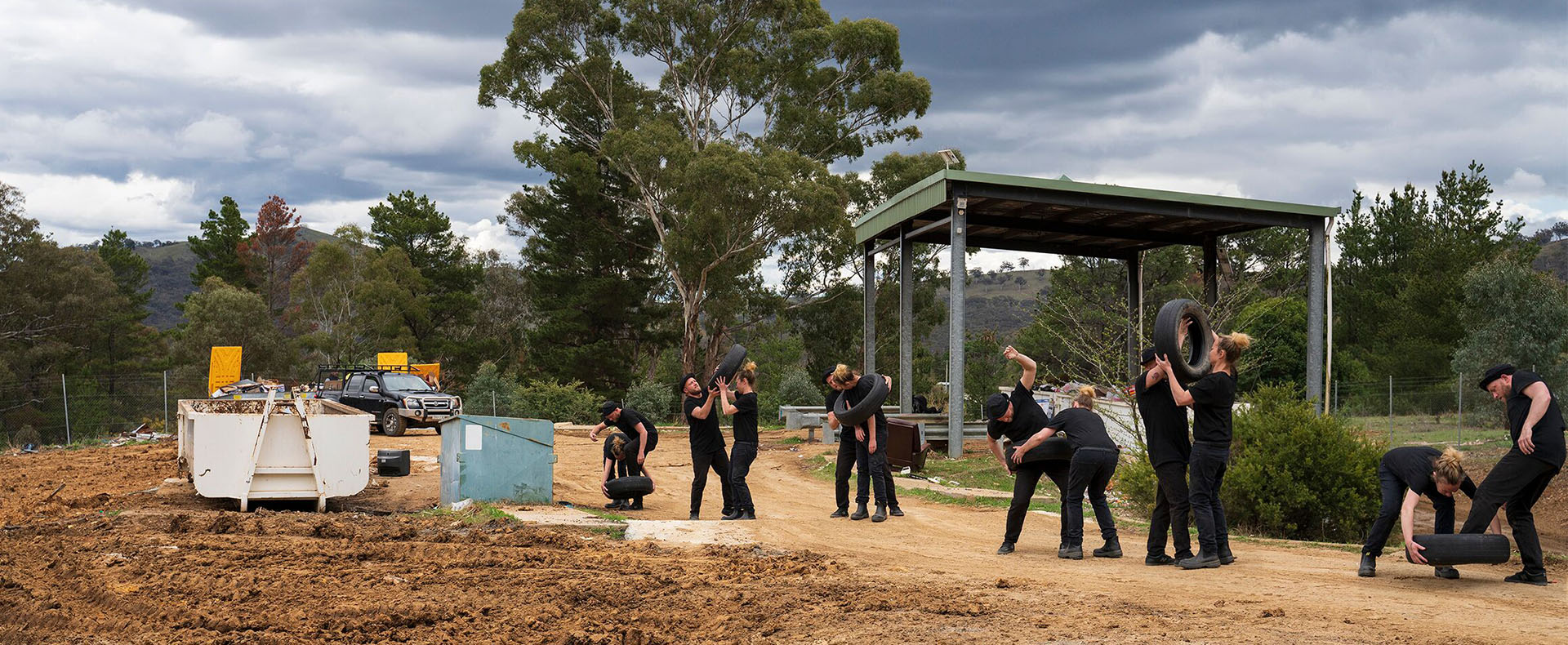 Photo
/ Dale Collier & Amala Groom What A Load Of Rubbish (i), 2018, Epson ultra chrome pigment on Ilford Gallerie Gloss, 150 x 93cm Edition of 9 +2AP. Image courtesy of the artists.
Don't Fence Me In
Amala Groom & Dale Collier
Autumn Exhibition Suite 2019
30 March – 16 June
Don't Fence Me In is an art installation about reciprocity and the environment. As a site-responsive creative action Don't Fence Me In pulls apart and reconsiders ideas of trust and exchange in relation to three entangled sites on Wiradjuri Country – The Farm, Turon River and Sofala Tip. In these places, arbitrary lines are constantly drawn and redrawn in attempt to divide and control the ways in which we connect to Country, yet little do they hint towards problems involving our water, our waste and our air.
With movement, experimental performance and new media Don't Fence Me In is a contemporary look into socially engaged practice and geographical interventions about the boundaries and barriers that we place upon ourselves, each other, and upon Country.
---