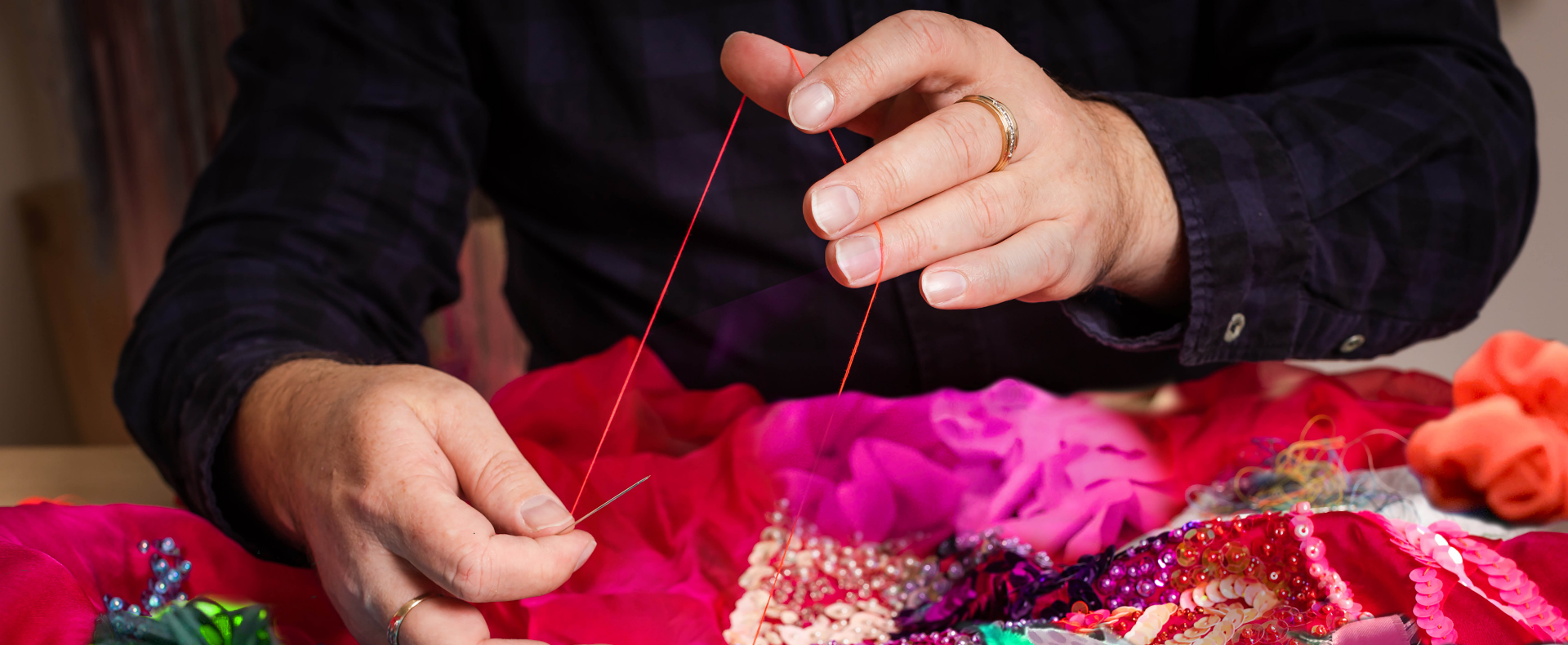 Photo
/ Jacquie Manning, Courtesy of Parramatta Artist Studios
Community Textile Workshops – SOLD OUT
Studio Notanda
Join artist Liam Benson in a free 8-week experimental textile workshop at Penrith Regional Gallery. Local makers, artists and curious beginners with an interest in textiles and creative practice are encouraged and welcome to participate.
Workshop participants will come together and collaborate within an open, playful and creative environment to share new and experimental process focused on developing textile-based artwork. The group will investigate and experiment with how to transform waste clothing material into tactile functional art, using techniques that rethink and repurpose materials to imbue them new meaning.
Inspired by the gallery, garden and exhibitions, the experiments will be used to create a communal picnic mat and cushion set that will welcome visitors to future programs in the garden and galleries.
We are running workshops on Tuesdays and Sundays. Please choose your preferred day when booking your tickets.
We welcome adults and families to participate in this workshop. Should you wish to attend this workshop with your child, please contact us at gallery@penrith.city or 02 4735 1100 before booking your ticket.
Workshops Dates: 8 Weeks
Tuesdays 9.30am – 12pm: 8 February – 29 March
Sundays 9.30am – 12pm: 13 February – 3 April