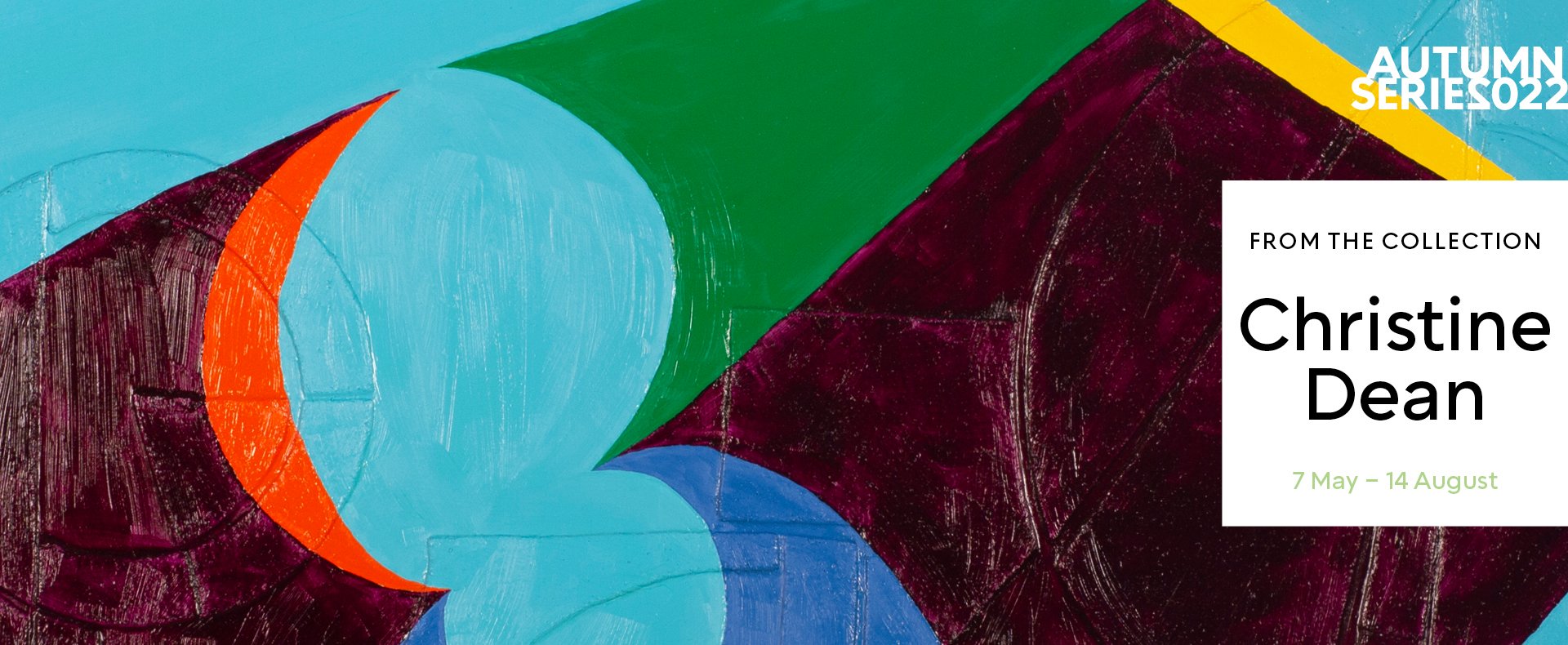 Christine Dean
From the Collection
Learning from Late Modernism
As a student of late modernism, I enthusiastically studied the elegant and diverse formal compositions of many twentieth century Australian artists. Frequently, their designs came as a response to developments taking place in Europe and later the United States. These experiments grew out of everything ranging from a scholarly and studious reading of international art movements to misinterpretations and mistakes. Over the years I have been able to pass on these formal and aesthetic compositional skills to generations of students.
The paintings included in this exhibition are derived from some of my favourite art works from the Penrith Regional Gallery Collection as well as modern Australian art in general. The works by artists such as Margo Lewers, Margel and Frank Hinder, Lyndon Dadswell, Peter Upward, David Aspden and Vernon Treweeke have so much to offer when it comes to exploring colour, composition and technique.
Although many of these works combine abstract motifs that are painted over text, one exception is After Margo Lewers, a painting that combines two of her works. In this work the ground features a textured relief pattern made using a felt stencil that depicts the design of a mosaic from Margo Lewers' kitchen floor which is overpainted with a brightly coloured abstract design for a ceramic bowl. While living in Ancher House during a residency I use to cook in the old kitchen becoming familiar with the mosaic as well as the permanent collection. Another example titled After Margel and Frank Hinder is a work that superimposes an image of Margel's sculpture 'Six Day War' over one of her husband Frank's images, bringing this creative couple together again.
Other works contain a layer of text concealed under a painted finish. The text includes information relating to the title of an art work, a newspaper review or a moment from art history. While the pattern superimposed over the relief lettering is usually an intuitive response to the message contained in the text. Clement Greenberg in Australia chronicles the celebrity art critics infamous trip to Australia in 1968 when he delivered lectures in Melbourne and Sydney in association with The Field exhibition. Covering the text is a jumbled and abstracted depiction of the Australian states mimicking the style of hard-edge abstraction that Greenberg championed. In contrast Vernon Treweeke Looking through a kaleidoscope combines an appropriated image from one of the artist's psychedelic paintings from late 1960s, a style then known as abstract eroticism which is superimposed over the title of a newspaper review from his 1970 Gallery A exhibition. Drawing upon a more personal narrative, Janet Cumbrae Stewart, Portrait of Jessie Traill c.1920 tells the story of a same sex relationship between two women that is overpainted using a pastel camouflage pattern that simultaneously conceals and reveals the text as well as the narrative of their love.
Aside from being a homage, my paintings take a critical position in relation to the limitations of these artist's works. Each painting in this selection contains a double image, one superimposed upon another. This process of doubling acts as a form of quotation marks or misregistration foregrounding modernisms obsession with form over content.
– Christine Dean
Learning from Late Modernism is the most recent From the Collection display. From The Collection is a series of exhibitions, commissions and interventions presented in the spirit of Margo Lewers and her wish that her home and collection of artworks be gifted to the people of Penrith. This program invites artists, curators and members of the local community to engage with the Gallery's collection, providing fresh perspectives and insights.
7 May – 14 August 2022
Please click here to check the Gallery's Open Hours ahead of your visit