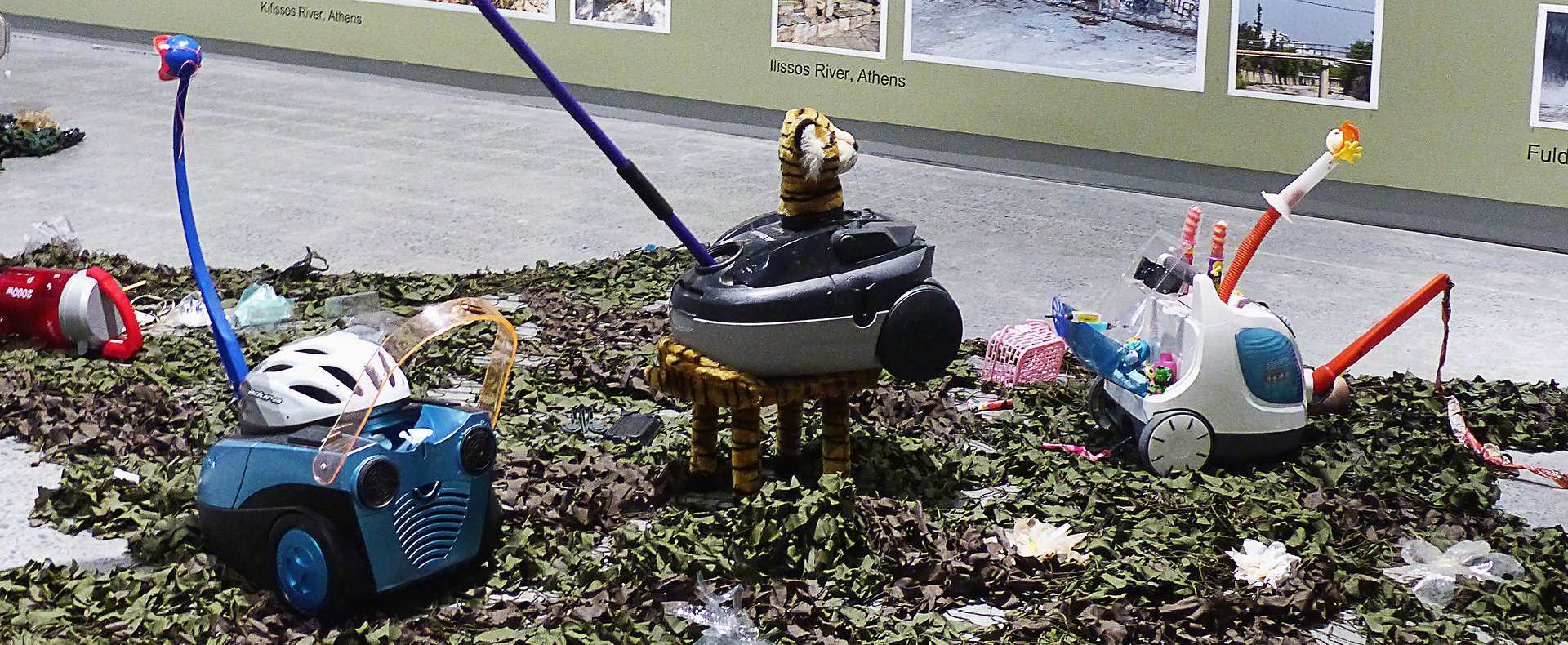 Photo
/ Bonita Ely, Plastikus Progressus (2017) plastic, cellophane, metal, photography, sound, works on paper, image and text, video, sculpture dimensions variable. Courtesy the artist and Milani Gallery, Brisbane.
Bonita Ely: Memento
Until 28 February 2021
Memento, in the Main Gallery, comprises two bodies of work by leading Australian artist Bonita Ely. Ely is well known for her projects which address social and environmental issues through performance, sculpture and installation.
Mementos are the objects we surround ourselves with, as a reminder of the past – both distant and more recent. In this exhibition Bonita Ely presents work that draws connections between human experience and the physical and psychological environments that we inhabit. Plastikus Progressus presents a futuristic museum that traces the history of plastic waste and its impact on the natural environment, including photography, a fictionalised timeline and several 'creatures' that Ely has speculated as genetically modified consumers of plastic rubbish.  With Interior Decoration, the artist looks inwards to consider the chronic, intergenerational effects of post-traumatic stress disorder as the result of conflict. Uniting these two projects is Ely's ability to transform everyday objects into powerful mementos – reminders of personal and collective histories – that also offer hope for the future.
A COVID-19 Safety Message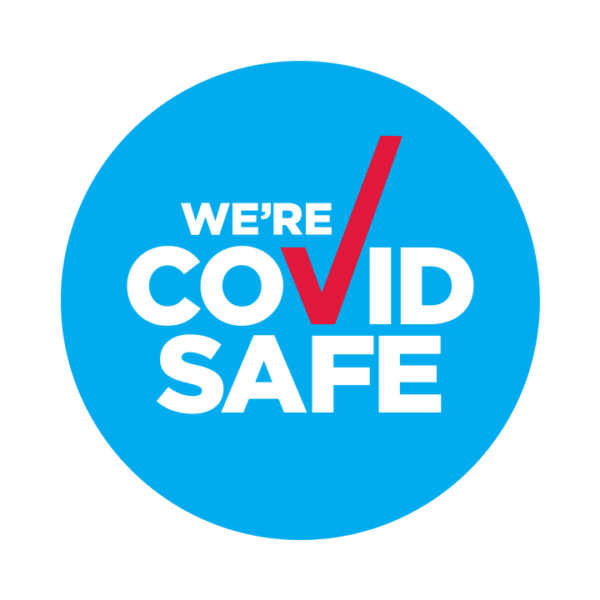 Penrith Regional Gallery, Home of The Lewers Bequest is a registered COVID Safe venue and we are now operating under strict new guidelines. Your health and safety is our priority.
Please click here to view our full COVID Safe plan and our Terms & Conditions that are now in place.
It is the responsibility of every individual to help stop the spread of COVID-19. If you have experienced cold or flu-like symptoms in the last 14 days, have a temperature and/ or been in contact with a confirmed case of COVID-19, it is our right to refuse you entry into our venue. The health and safety of our patrons and staff is extremely important to us. Please contact us before your event if any of the above applies to you.
Penrith Performing & Visual Arts recommends that all patrons download the COVIDSafe app on the Apple App Store or Google Play.
We continue to closely monitor and adhere to the regulations and advice provided by the Australian Government Department of Health and in accordance with NSW Government guidelines. PP&VA's COVID Safe plans will continue to evolve as the health advice changes.
If you're having problems finding the information you need, please email us or give us a call on 02 4735 1100.