Art Odyssey – Term 2 (Ages 9 – 12) – SOLD OUT!
Term Workshops
Immerse yourself in the world of art and explore a variety of materials, including graphite, charcoal, pastel, acrylics, watercolours and clay. Students will be guided through a series of engaging 2D and 3D projects where they will develop artmaking skills and techniques. This will be complemented by visits to the gallery's current exhibitions where students will be exposed to a diverse range of artist and artworks through games and inquiry-led discussions.
9 – 12 years
Before signing up for our workshops at the Gallery, please read our Terms and Conditions and our COVID-Safe plan.
Creative Kids voucher accepted – bookings using Creative Kids voucher only applicable over the phone by calling 4735 1100 Monday to Friday between 9am to 4pm.
Wednesdays 4:00– 5:30 pm
Term 2: 4 May – 22 June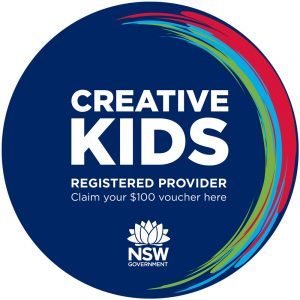 Create something great. Claim your $100 Creative Kids voucher today. As a registered provider for the Creative Kids program, you can redeem your voucher with us and let your child (5 – 18 years) develop new skills. Enrol them in a new activity so they can create something great. Your Creative Kids voucher will be available for redemption for our Term Workshops! Vouchers can be redeemed via in person or call us at 4735 1100. To register for your Creative Kids Voucher, please visit service.nsw.gov.au